In Japan-Malaysia Accelerator Program, Japanese Startups Tackle Social Issues Overseas with the Cooperation of Local Malaysian Organizations
From the moment Japanese startup Toy Eight pitched its business idea, it caught the attention of Sunway Innovation Labs (iLabs), the innovation arm of the Malaysia Conglomerate, Sunway Group. It was 2021 and Toy Eight's founders were working on a hi-tech prototype that could do for the Southeast Asian country what in Japan was done by trained medical and education specialists: assessing children during their earliest stages of development.
The technology put preschool-aged children through a series of play-oriented exercises and used artificial intelligence to track their body movements and responses. Their performance was rated in several categories: cognitive, language, motor and social skills. What made the idea so elegant was that it could be done anywhere––in a playroom equipped with cameras and voice-recognition technology or in front of a smartphone––without doctors or educators. And as the database expanded, the AI would further refine and speed up the assessments.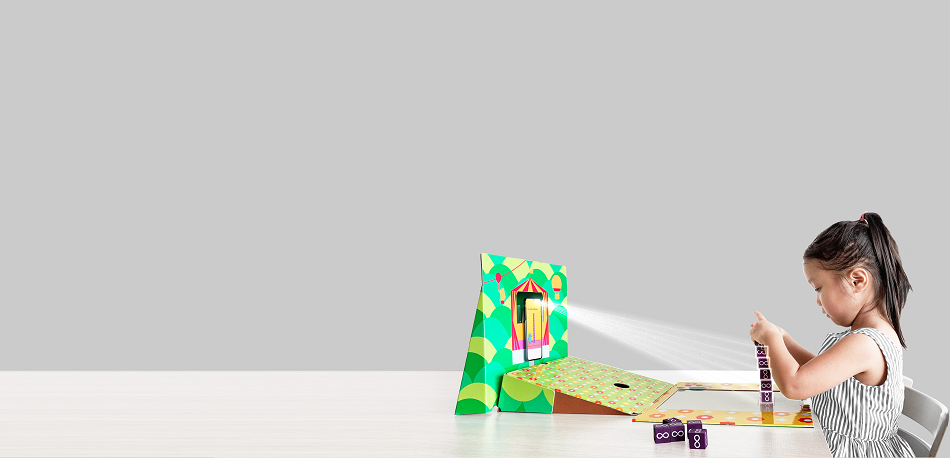 Toy Eight's concept was a compelling pitch for Sunway Group, a Malaysia conglomerate with 16,000 employees in 13 businesses unit ranging from construction, real estate, healthcare, education, hospitality etc. Child development screening that helps to determine the learning preference is not common in Malaysia, said Karen Lau, director of Sunway iLabs at Sunway University (iLabs Foundry). Standing in the way of change: a national shortage of healthcare practitioners and a longstanding social taboo against suggesting that a child is struggling with a learning disorder.
"Toy Eight's pitch brings new opportunities," Lau said. "Every one of us in Malaysia goes through the same education system. No one bothers to ask whether the current education system is suitable for you or not." The reality, she said, is that children are like popcorn. "If you throw popcorn seeds into a hot pan, at the same temperature, same oil, they pop at different times."
The Japanese startup's technology had the potential to radically improve the quality of education in Malaysia. "How we can create a more personalized development plan for our children and make sure we can curate their learning pathways when they are small––that motivated us to work closely with Toy Eight from the very beginning," said Lau.
(From left) Melissa Foo Suyin, head of Sunway iLabs Ventures and Karen Lau, director of Sunway iLabs at Sunway University
Sunway's discovery of Toy Eight was not an accident. It was part of a unique collaboration, facilitated by Sunway iLabs, between the Malaysian conglomerate and the Japan External Trade Organization (JETRO) that kicked off in 2019. The Digital Transformation Acceleration Programme was conceived as a six-month springboard for Japanese startups that were looking to expand overseas. It's a precursor to JETRO's J-Bridge service, which pairs Japanese companies with foreign businesses and academic institutions around the world.
Prior to the collaboration with JETRO, Sunway iLabs had conducted immersion visits for entrepreneurs from other countries in the past, but the visits were too short and not producing meaningful results. JETRO's proposal to jointly sponsor a startup program appealed to the Malaysian company: Here was a chance to not only talk with entrepreneurs but also build a relationship. Each year, five Japanese startups would work with Sunway's innovation team to customize their technologies or products for a small-scale, proof-of-concept study in Malaysia. The startups would gain instant access to the deep-pocketed resources and extensive network of contacts and customers of one of the biggest corporate brands in Malaysia and Southeast Asia.
Sunway iLabs stood to benefit from the arrangement, too. By mentoring the best of Japan's hi-tech startups, Sunway's 13 business units––many established as bricks-and-mortar operations––got exposure to fresh, innovative thinking and solutions, said Dr. Melissa Foo Suyin, head of iLabs Ventures, the company's innovation unit. "Our focus is on innovation and bringing in technologies that Malaysia doesn't have," she said.
The Digital Transformation Accelerator's six-month timeline was ideal, said iLabs Foundry's Lau. "The beauty of the JETRO digital accelerator program is that it gives us time to understand the Japanese startups and how we can better do business with them. It also gives the Japanese startups a chance to learn the Malaysian culture and how to do business with Malaysian companies," she said. After the pandemic forced a shift to virtual meetings, discussions about collaborations and networking opportunities actually increased.
Masaki Ishibashi, Toy Eight's co-founder and CEO
What Toy Eight set out to do––tackling social issues in Malaysia––was ambitious. To identify children whose development lagged their peers, Toy Eight needed to gather data in multiple languages in a country whose healthcare and preschool and primary education systems were unfamiliar. First, it needed a test that was fun and engaging enough for children, which it created with an ex-Nintendo videogame designer. Next, it had to ask the right questions––and knowing what questions to ask in this type of assessment was something only someone who had grown up in Malaysia, or at least familiar with child behavior and regional customs in Malaysia, like knowing what Malaysian children are taught at home, would know. For example, "Let's say the screening questionnaire asked, 'What do you take with you when you leave home?' In Japan, if the child selects the answer 'a hat' that would be correct. In Malaysia, children don't often wear hats outside, even when it's extremely hot, but they might select 'sandals'. The questions have to reflect the local lifestyle," said Masaki Ishibashi, Toy Eight's co-founder and CEO.
This is where Sunway iLabs' role as coach, sounding board and facilitator was indispensable. Sunway's iLabs team offered advice and support on everything from business planning and government lobbying to seminars about Malaysia's regulations and labor market dynamics. With the facilitation of Sunway iLabs, Toy Eight enlisted the aid of researchers from Malaya University and Sunway University's School of Medical and Life Sciences to localize the child-development assessment test and measure the standard deviation of the talent trend of children in Malaysia. These specialists were crucial in deciding what information to collect and what questions to ask, as well as in creating a grading system and translating everything into Malay and English. These data are essential for identifying children's talents at a young age, spotting areas of delay, and offering the required support.
Their involvement got the government's attention: Recently, Toy Eight began collaborating with a child-development database for Malaysia's National Child Development Research Centre (NCDRC).
When the pandemic hit and Toy Eight could no longer use a shopping mall playroom for the pilot study, Sunway iLabs connected the startup to Sunway-affiliated preschools. When Toy Eight went looking for interns, Sunway iLabs aided in recruiting university students, who later became full-time staff. "A lot of Malaysia's top talent finds work overseas––Singapore is right next door, for instance––so attracting tech-savvy young Malaysians is difficult," said Toy Eight's Ishibashi. "I think we made good use of the startup ecosystem of Sunway."
No cross-border collaboration is without its share of challenges. Not all of the Japanese startups' pilot studies got promising results. Malaysia's frequent public holidays made scheduling meetings tricky. Sometimes, the Japanese startup's technology had to be adapted so it would work with the system used in Malaysia. Even Toy Eight encountered delays and fell short of its target of testing 10,000 children in six months. But issues with language or cultural barriers were minimal, thanks to the English proficiency and the willingness of the Japanese startups' leaders to learn about cultural differences.
Eventually, Toy Eight's technology could reshape Malaysia's approach to early education. By mid-2023, Toy Eight, Sunway University and Malaya University are planning to unveil Malaysia's first national child-development assessment standards. The Japanese startup is already working with local insurers and hospitals on providing services for children with suspected learning disorders. "On top of parents knowing how their children's development compares to an average, educators will now have insight into how around 10 to 15 per cent of children might benefit from early intervention," said Ishibashi.
Sunway iLabs is eager to deepen its involvement with startups hubs in Japan. The Malaysian company and Toy Eight are already considering next steps––possibly using the startup's child-screening tool at Sunway-run hospitals or folding it into a type of digital medical record for Malaysian children or exporting it to Indonesia and other parts of Southeast Asia. "Innovation is no longer something you can work alone on. What we find so useful in working with JETRO and Japanese startups is that we can learn from them. We can help them to expand the market here. Longer term, we can form a JV or acquire them," said iLabs Foundry's Lau. "We want to learn from the best, collaborate with the best, and work with them to bring technologies to benefit Malaysians."
KEY TAKEAWAYS
Bottom Line: JETRO is connecting overseas companies with Japanese startups that are passionate about solving challenging societal issues around the globe.
Digital Transformation Accelerator Outline:
Japan's JETRO and Malaysia's Sunway iLabs have been co-hosting a six-month Digital Transformation Accelerator program for top Japanese startups in Malaysia, beginning in 2019.
Sunway, a conglomerate with 16,000 employees and 13 business units ranging from construction, real estate, healthcare, education hospitality, etc., provided access to its vast resources and network of contacts and customers.
The five Japanese startups chosen annually worked directly with Sunway iLabs.
Sunway iLabs is helping the Japanese startups localize their technologies for a proof-of-concept pilot study.
Sunway's businesses benefited from the exposure to fresh, innovative thinking and new technologies.
Challenges:
Tailoring Japanese technologies and know-how to overseas markets takes time, expertise, and an understanding of local culture.
Contact Us
Investing in Japan
We will do our very best to support your business expansion into and within Japan. Please feel free to contact us via the form below for any inquiries.
Inquiry Form
JETRO Worldwide
Our network covers over 50 countries worldwide. You can contact us at one of our local offices near you for consultation.
Overseas Offices