Companies Interested in Highly-Skilled Foreign Professionals

Yoshitani Kikai-Seisakusyo, Inc

Founded 94 years ago! Spread Japan's niche monozukuri to the world
As a fire pump/engine manufacturer, we have been contributing to society by providing high-quality, reliable products that protect people from fires and disasters since 1927.
It is a niche market with few competitors in Japan. Recently, our business has been attracting attention abroad, especially in the ASEAN region. We are thus recruiting global talent to expand our sales channels.
We believe that monozukuri (manufacturing) is human resource development. Enjoying your work with satisfaction and pride requires living a rich and healthy life.
We are committed to creating a pleasant working environment and contributing to society through our products and services. Let's share the fun, excitement, and inspiration of monozukuri together.
Creating a business from scratch is very rewarding. Spreading our technology will save more people from disasters. If you want to play a central role in overseas expansion , join us to protect those in the ASEAN region from disasters
Role Expected of Highly-Skilled Foreign Professionals
Bridge Builder with Foreign Enterprises, such as in Expanding Overseas (Bridging Resource)
Innovation and Planning from the Perspective of People Overseas
Humanities (Sales/Marketing)
Sciences (Technical Sales)
Sectors
Motor Vehicles/Motor Vehicles Parts/Miscellaneous Transportation Equipment
Business Content
As a fire pump/engine manufacturer, we have been contributing to society by providing high-quality, reliable products that protect people from fires and disasters since 1927.
Our fire pump manufacturing technology is one of our strengths. In the event of a fire or disaster, fire pumps must operate normally, no matter what. We manufacture original products every day with the unique know-how accumulated over 90 years of manufacturing. We recently began receiving overseas inquiries, perhaps because of our reputation for such precise monozukuri.
Our employees are indispensable for monozukuri. Aside from developing products, developing human resources is crucial. We strive to create an environment where our employees can work comfortably. We seek to sell our products not just in Japan, but overseas as well. We will continue introducing Japan's wonderful monozukuri technology to the world.

Countries/Areas of Interest
Contact
Inquiry Form

※Only for foreign professionals seeking employment.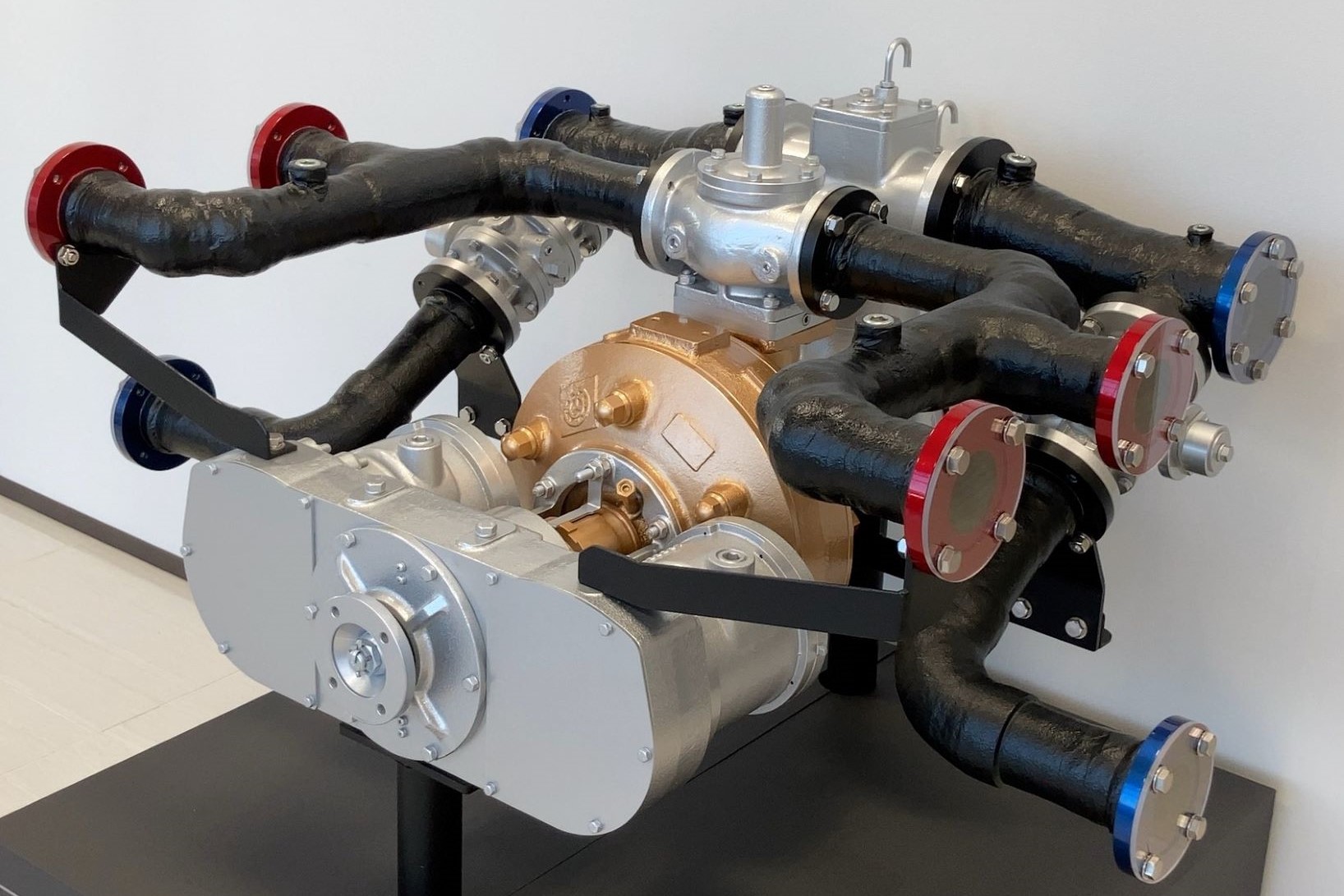 Address
356-1 Furumi Tottori City Tottori 680-0921
Tel : 0857-23-2211
Company Info
Capital:36 million yen
Amount of sales:1 billion 841.3 million yen
Number of employees:81 people
Year of establishment:February 1950