Companies Interested in Highly-Skilled Foreign Professionals

Chinougijutsu Co., Ltd.

You can develop mobile robots and AI
We develop indoor and outdoor mobile robots, AI for controlling robots, and AI for image recognition. You will experience the whole development process of various robots and AI from the design stage to the manufacturing and actual-use stage soon after joining the company.
We develop technology for various clients, including electric utilities, railway companies, heavy industry companies, oil companies, metal manufacturing companies, and construction companies. The work is enjoyable and will open up a whole new world to you.
The workplace atmosphere is similar to that of an academic research institution. Technicians work quietly on their research and have discussions with one another in a free and positive atmosphere. Employees rarely do overtime and they do take paid holidays.
We cordially invite you to work with us.

Role Expected of Highly-Skilled Foreign Professionals
Bridge Builder with Foreign Enterprises, such as in Expanding Overseas (Bridging Resource)
Management or Research & Development for Domestic Business Using Specific Professional Knowledge
Sciences (Engineering)
Sciences (Research & Development)
Sectors
Electrical Machinery
Information and Communication Electronics Equipment/Electronic Parts and Devices
Miscellaneous Manufacturing Industries
Business Content
1. Design and manufacture of robots that move
We manufacture autonomous mobile robots to suit user needs. We develop hardware such as a robot able to arrange chairs for a meeting, a robot able to clean a large floor area, a construction robot, and a speaking robot as well as movement control software and AI to enable robots to move effectively by recognizing their surroundings.
2. AI
We mainly develop image recognition, sentence recognition, and three-dimensional space recognition technology using Deep Learning. We also develop sensors.
3. Medical devices
We develop AI sensing systems used in hospitals and facilities for elderly people.

Countries/Areas of Interest
Hong Kong
North America as a whole
United Kingdom
Netherlands
Austria
Switzerland
Sweden
Germany
France
Belgium
Portgal
UAE
Saudi Arabia
See more details
Go to the web site of Chinougijutsu Co., Ltd.

Contact
Inquiry Form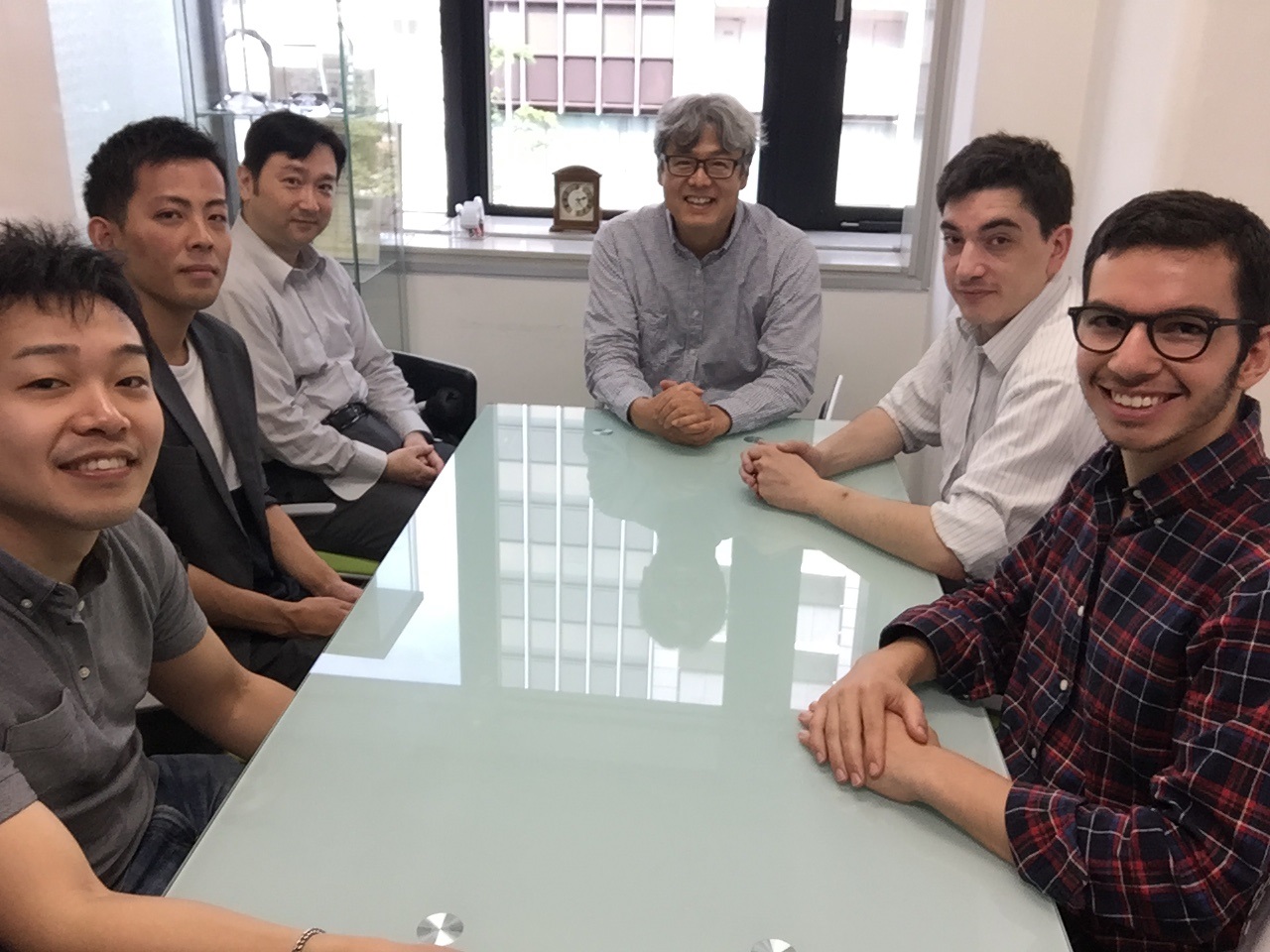 Address
Dojima Building 414 Nishi-Tenma 2-Chome 6-8 Kita-Ku, Osaka city, Osaka Pref. Osaka 530-0047
Tel : 06-6362-1008
Company Info
Capital:75 million yen
Amount of sales:67.84 million yen
Number of employees:5 people
Year of establishment:July 2007
http://www.chinou.co.jp/en/home/