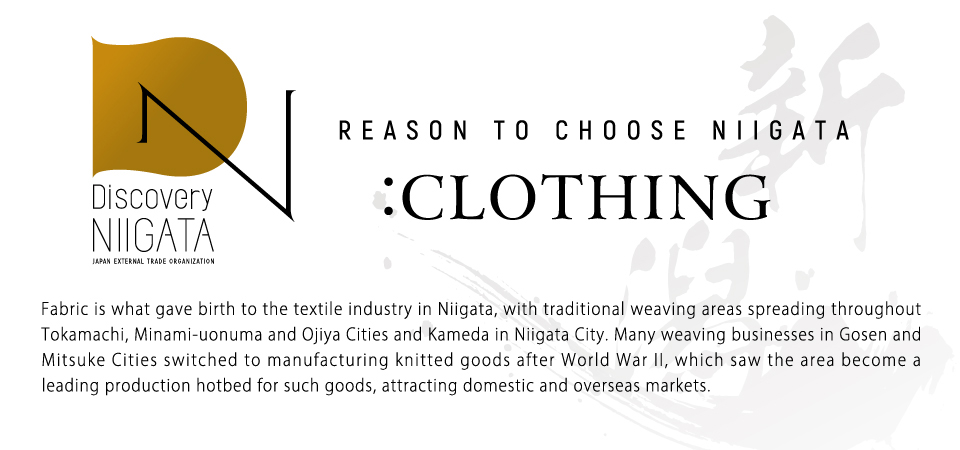 Knit
"Japanese knit now a worldwide name"

The reputation of Made-in-Japan knitwear now globally unrivaled after Italy and England.

"A prominent knit-production area in Japan"

Knit sweater production shares of 26% and 40% for male and female items respectively, unmatched nationwide.

"Expanding the refined taste and quality house brand"

The distribution of the house brand goes from strength to strength; harnessing manufacturing techniques for refined-taste products.
Contact
JETRO Niigata

e-mail: NIG@jetro.go.jp