Spotlight Newsletter (2014-10)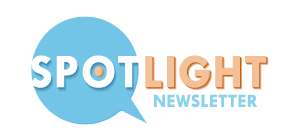 INVESTMENT NEWS

Invest Japan seminar held in New York - Promotion by Prime Minister Abe, and four regional officials (September 23, 2014)


JETRO New York held a seminar titled "Corporate Growth Opportunities and Japan's Economic Agenda" in New York with Prime Minister Shinzo Abe, President and CEO of Morgan Stanley Japan Holdings, the Governor of Wakayama Prefecture and the mayors of Tokamachi, Kyoto and Mimasaka to promote investment into Japan. Approximately 200 people from business circles attended the event, demonstrating the high interest American companies have in doing business with and investing in Japan.

>> Find the summary of events, a message from Prime Minister Abe and presentation slides here.


---

JETRO New York's Executive Director Takeshi Komoto discussed why and how to do business in Japan on a webinar hosted by Radius (October 9, 2014)

Aligning with the recent Japanese "Abenomics" measures, Foreign Direct Investment (FDI) is critical for Japanese economic growth strategy. JETRO New York's Executive Director Takeshi Komoto elaborated why Japan would be the destination of business expansion, including its guaranteed high predictablity and stability of business environment. ICT, services and cleantech/new energy have been the top attractive sectors by North American companies that opened an office in Japan with JETRO's support, and more bio, healthcare, cleantech and energy companies are considering business expansion in Japan. Listen to the Webinar on Radius Website
to find more details.



---

Japan RIGHT NOW

Visit the JETRO USA website to find the latest news about Japan! We have launched a new service to deliver up-to-date news about trade and investment in Japan, announcement from the Japanese government, Japanese market information and so forth. Please take advantage of our service for your business with Japan.

>> Find Japan RIGHT NOW on JETRO USA top page.



JETRO REPORT

Survey of Japanese Companies in California 2014

JETRO Los Angeles and San Francisco have completed a survey with over 800 Japanese companies in the state. The results show the great contributions made by Japanese companies to the regional economy in terms of investment and employment. At the same time, it also reveals how much improvement has been made in the revenues of Japanese companies in the region as a whole, as well as their challenges to facilitate their business activities.


>> Business Conditions of Japanese Affiliated Companies in the Bay Area (PDF, 3.6MB)

---

Full Report Is Available - 2014 JETRO Global Trade and Investment Report

JETRO's annual Global Trade and Investment Report features 10 key points including:
* World trade and investment on its way to recovery. Moderate resurgence of world economy.
* Japanese outward FDI reaches record high
* Realization of FTAAP through the promotion of TPP and RCEP
* Nationwide effort necessary to increase inward FDI into Japan

A full report is now available for you to understand JETRO's estimates for world trade and FDI figures, as well as in-depth analysis of the world economy and Japan's place in it.

>> Find full report here.

>> Find full outlines here.


JAPAN INDUSTRY & LOCAL CITY REPORT

Access to relevant Japanese industry and city information is critical when deciding to expand a business in/with Japan. Find our recent reports in select sectors and cities that may provide your company with competitive edge it needs to be successful.

Healthcare IT Sector Highlights (August - October, 2014) (PDF 217KB)


* Consumer Healthcare
* Regulation
* Recent tech developments (Smart prescription book, Genetic testing service, Seamless integration of scattered medical information)

Retail Sector Highlights (August - October, 2014) (PDF 462KB)


* Market overview
* The presence of "select shops"
* Column: Rail companies and retail shopping facilities

Local Report: Sendai City - Miyagi Prefecture (October 2014) (PDF 376KB)


* The city at a glance
* Industrial structure
* Business attraction measures



---

If you are interested in investment in Japan, talk to JETRO USA first!