A new initiative created by the Ministry of Economy, Trade, and Industry (METI) in 2018, the J-Startup Program cultivates the brightest of Japan's startups to succeed in the world market. Recommenders from leading business communities determine and select a group from over 10,000 Japanese startups to join the program.
The J-Startup Program works with JETRO and the private sector to provide the following services to the selected startups:
- Granting private business spaces and fee preferences
- Professional mentors from leading technology companies
- Collaberation opportunities with large companies in similar fields
- Welcoming programs from Ministers and other important figures
- Marketing services designed for startups to succeed in overseas markets

- Opportunities to exhibit at the world's largest tech conferences, such as CES and SLUSH

- And more!

SXSW Interactive 2019
JETRO hosted 10 innovative Japanese startups for the Japan Pavilion at SXSW Interactive in Austin, TX from March 10-13, 2019. 7 of the 10 startups were part of the J-Startup Program.
CES 2019
JETRO coordinated the Japan Innovation Showcase for 22 Japanese startups at the Consumer Electronics Show (CES) in Las Vegas from January 8-11, 2019. All of the startups were sponsored by the J-Startup Program.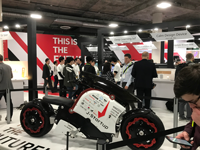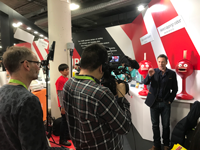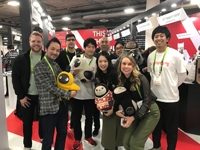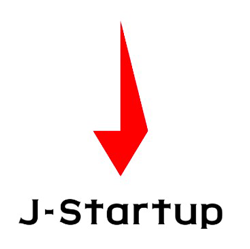 PAST INTERNAL NEWS PAGES FEATURING J-STARTUP COMPANIES:
Japanese Startups Present their Products at SXSW 2019
JETRO Presents 10 Japanese Startups at SXSW 2019
JETRO is Bringing 22 Japanese Startups to CES 2019


PAST EXTERNAL NEWS PAGES FEATURING J-STARTUP COMPANIES:
To learn more about the J-Startup Program, click HERE.