---
---
Japan-UK Robotics and Artificial Intelligence Seminar 2016
On 18th February 2016, the Embassy of Japan in the UK held the Japan-UK Robotics and Artificial Intelligence Seminar 2016, bringing together experts from both countries to discuss issues around the government policies and funding, and introduced cutting-edge research and the socio-economic impacts of robotics in both countries. This event was co-hosted with JETRO, JST, the UK-RAS Network and the British Embassy Tokyo. With the aim of further promoting Japan-UK cooperation in the field of robotics and AI, this seminar provided a wide variety of presentations and demonstrations from leading figures in government, industry and academia, and was followed by discussion focusing on the key issues in the robotics field.
Both Japan and the UK have recently highlighted robotics and AI as key components of their future science and technology policies, and this seminar emphasised the importance of working together to understand the economic and societal implications of recent breakthroughs in robotics and AI, and seeking new collaborations and partnerships.
The programme of the day was as follows:
15.30 Opening Remarks
- H.E. Keiichi Hayashi, Ambassador of Japan
- Professor Robin Grimes, Chief Scientific Adviser to the Foreign and Commonwealth Office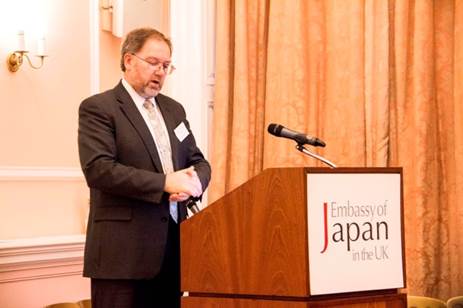 H.E. Keiichi Hayashi, Ambassador of Japan Professor Robin Grimes

Session 1 Overview of policy setting and funding arrangements in Japan and the UK
15.40 Brief introduction to recent policy trends in Japan
- Ms Kanae Kurata, First Secretary (Science and Technology), Embassy of Japan in the UK <PDF> (441KB)
15.50 Brief introduction to recent trends in the UK
- Dr Kedar Pandya, Head of the Engineering Theme for the Engineering and Physical Sciences Research Council <PDF> (1274KB)
- Professor Guang-Zhong Yang, Imperial College London, UK-RAS Network
16.10 Q&A

Professor Guang-Zhong Yang

Session 2 Cutting-edge research projects in Japan and the UK
16.15 Introduction Dr Fumiya Iida, Department of Engineering, University of Cambridge (Facilitator)
16.20 Professor Hiroshi Ishiguro, Intelligent Robotics Laboratory, University of Osaka
16.30 Professor Kerstin Dautenhahn, School of Computer Science, University of Hertfordshire
16.40 Dr Komei Sugiura, Senior Researcher, National Institute of Information and Communications Technology
16.50 Professor Tadahiro Taniguchi, Department of Human & Computer Intelligence College, Ritsumeikan
University <PDF> (943KB)
17.00 Professor Sethu Vijayakumar FRSE; Director, Edinburgh Centre for Robotics, University of Edinburgh
17.10 Professor Tetsuya Ogata, Laboratory for Intelligent Dynamics and Representation, Waseda University
17.20 Professor Roberto Cipolla FREng, Department of Engineering, University of Cambridge
17.30 Professor Yoshihiko Nakamura, Department of Mechano Informatics, University of Tokyo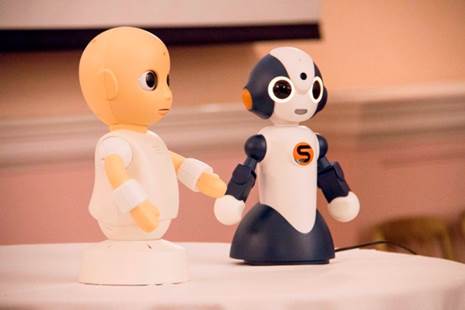 Robotics Demonstration by Professor Ishiguro

Session 3 Socio-economic impact
17.40 New business innovations
- Mr Llewelyn Morgan, Service Manager, Localities Policies and Innovation, Oxfordshire County Council
<PDF> (5003KB)
- Mr Shohei Hido, Chief Research Officer, Preferred Networks <PDF> (1482KB)
18.00 Future social impact
- Dr. Anders Sandberg, James Martin Research Fellow, Future of Humanity Institute, Oxford Martin
School, University of Oxford <PDF> (1371KB)
18.10 Q&A
18.30 Closing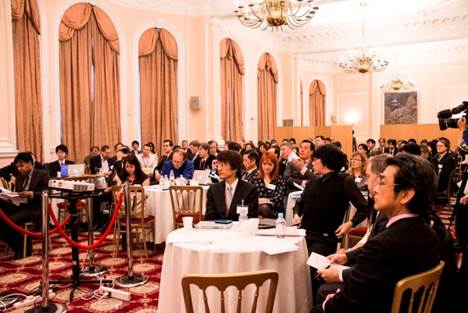 For more information, please refer to the documents below.
•The Seminar Handout <PDF> (1625KB)
•Summary Report of Seminar <PDF> (1113KB)