Meet Japanese Companies with Quality
Kitchenware of distinction

Amanoshikki Co., Ltd.
Website: Amanoshikki Co., Ltd.


Category: Japanese Design & Daily goods
Timeless beauty, timely goods
Times are changing, and Amanoshikki Co. Ltd. is acutely aware of that. Always taking the here and now into consideration has been one of its keys to success and longevity. Founded by Tatsujiro Amano in 1892 at Takaoka in Toyama Prefecture-an area famous for mother-of-pearl , Raden, inlay and Takaoka shikki (lacquerware)-the company is now helmed by fourth-generation President Takahisa Amano, with fifth generation Shinichi Amano working as its managing director. Today, focusing on kitchenware and interior decorations, Amanoshikki moves with the times by keeping traditions alive in modern, everyday life.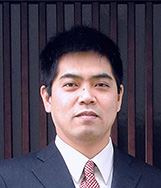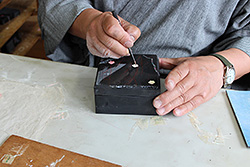 Promoting tradition
Takaoka shikki dates back to the early 1600s. At that time, the technique was used in arms, armor and various kinds of furniture. As time passed, new techniques arrived from China and were refined to create a lacquerware style different from those in other areas of Japan. In 1975, Takaoka shikki was named a Traditional Craft Product by the government of Japan, affording it protection and promotion by the Association for the Promotion of Traditional Craft Industries. Amanoshikki's focus on using Takaoka shikki to adorn contemporary utensils assists in the preservation of this art form by making it accessible to all generations.
Rethinking the classics
In addition to its regular products-which include trays, mirrors, wall hangings, chopsticks and more-Amanoshikki has two select lines, DEN and Raden Glass. DEN, available since 2012, is a collaboration between Amanoshikki and Satoshi Umeno (a well-known Japanese designer) and was specifically created for the international market. It includes glassware decorated with lacquer and mother-of-pearl, light fixtures, lacquered wooden dishes and more. Raden Glass, also available since 2012, is an Amanoshikki original: no other company combines mother-of-pearl inlay with lacquer and glass. The materials make an interesting combination, with the mother-of-pearl pattern on the bottom of the glass reflected onto its sides when filled with liquid. The line includes shot, wine and general-purpose glasses as well as decanters and other tumblers.
Sharing Japanese culture with the world
Amanoshikki has found great success in Asia, particularly in Taiwan, China and Hong Kong. Its products are also available in Europe, and at the Waza shop at Kinokuniya in New York City. With exhibitions across both Asia and Europe under its belt, and more to come in the future, Amanoshikki is steadily spreading its wares throughout the world.
Beyond its own designs, Amanoshikki also does custom orders and original equipment manufacturing. Its Raden Glass line can easily be customized with initials, logos and more. In fact, give them a drawing and they'll replicate it for you-the craftsmen at Amanoshikki are skilled at creating objects with details so fine they can accurately recreate mother-of-pearl renditions of famous works of art. At Amanoshikki, the possibilities are endless.
---
Website: Amanoshikki Co., Ltd.