JETRO Global Connection -Accelerate Innovation with Japan-
Interview


What is NTT DATA's open innovation, in which they are exploring over a hundred collaborative business opportunities every year?

(Japan)
July 7 2021
The number of Japanese companies which try to create new values by open innovation has been increasing over years. In this article, we would like to touch on the open innovation within NTT DATA, one of the leading Japanese systems integrators. As a "Trusted Global Innovator", they have a mission to resolve social problems and to make a positive impact on the global society.
NTT DATA has been driving forward their open innovation activities called "Toyosu no Minato kara", which means "From the Port of Toyosu", in cooperation with its group companies around the world. It has steadily been developing new collaborative businesses with global partners including startups, SMEs and tech giants.
We have interviewed Mr. Izuru Watanabe and Mr. Kenichi Fujiwara, both from Digital Strategy Office (DSO), NTT DATA, about the open innovation strategies of NTT DATA, some successful examples and clues of successful open innovation(Interviewed on February 18, 2021).
Mr. Izuru Watanabe
(Photo provided by NTT DATA)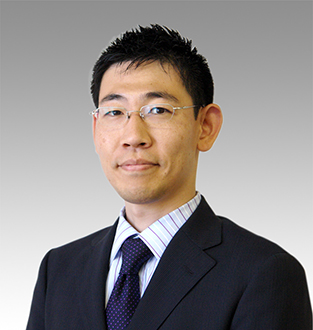 Mr. Kenichi Fujiwara
(Photo provided by NTT DATA)
What is "Toyosu no Minato Kara"
Q: First, could you outline your business and open innovation strategy?

Mr. Fujiwara: NTT DATA has been leading Japan's IT industry as one of the largest IT service providers. In particular, we have been developing and operating many large-scale IT systems underpinning social infrastructure. We have more than 200 subsidiaries in over 50 countries and have about 140,000 employees all over the world, which means a massive global resources and capabilities. Therefore we are ranked as one of the top 10 global systems integrators.
Mr. Watanabe: We have been driving forward open innovation called "Toyosu no Minato kara", means "From the Port of Toyosu", since 2013. We build a relationship which beneficial for all parties involved in our business, and that will encourage open innovation eventually.

NTT DATA strategy: Driving forward open innovation

To drive forward open innovation, we need to involve a lot of people in the open innovation ecosystem. Since 2013, we have been holding regular meetings and getting more and more members involved in our ecosystem, not only our employees but also from other organizations, such as major companies and start-ups. We have created a community with people who have various backgrounds, and now, the community is composed of over 2,000 members.

Q: Please tell us about the regular meetings and the Open Innovation Contest, both of which are your main activities.

Mr. Watanabe: The regular meeting is called the "Open Innovation Forum." We set a different theme for each meeting that is held every one or two months. We are trying to select themes eyeing a half-step ahead future, such as 5G, Token Economy, AI and IoT, and invite three to five start-ups each time and let them give a pitch.
Since some of embassies in Japan became members of the community from 2015, successful overseas startups have also participated in the forum as speakers.
We also hold social gatherings in the Forum and provide opportunities for creating innovations. Before the COVID-19 pandemic, the forum including the social gatherings were on a face-to-face basis. However now, we virtually hold the Open Innovation Forum without social gatherings.
Apart from our regular meeting, another important activity for driving forward open innovation is the Global Open Innovation Contest. While 'The Open Innovation Forum' is a place to find an opportunity of innovation for everyone - it's like a serendipity, 'The Global Open Innovation Contest' is led by NTT DATA and focused on primary business area.
In the Global Open Innovation Contest, our group companies around the world seek start-ups suitable to our focus areas where new businesses can be created by utilizing NTT DATA's assets. The contest now has grown enough to receive applications from several hundreds of companies each year. We had held the contest only domestically until 2015, however, we have held it internationally since 2016. We hold different themed contests and screen candidates from many countries. We choose a winner from them in the Grand Final in Tokyo.
Since 2013, we have materialized various collaborative businesses through open innovation in attention-getting areas such as FinTech, Retail Tech, and HealthTech.

Global Open Innovation Contest (Photo provided by NTT Data)

Q: What motivates startups to apply for the Global Open Innovation Contest?

Mr. Watanabe: Although this is a business contest, we clearly state that the purpose is not to give prize money but to create "Win-Win-Win" businesses. We believe that applicants expect to get opportunities to collaborate with NTT DATA through the contest, which sounds attractive to startups in particular.
Mr. Fujiwara: Of course, we are going to provide in-kind contribution, as an extra prize, to PoCs between the Grand Champion and the relevant business unit within NTT DATA group, but this is only a circumstantial benefit. So the extra prize seems not to be their goals or motivations.

Q: Why did you launch "Toyosu no Minato kara"?

Mr. Watanabe: Today, it seems difficult for companies to catch up with the business trend and to timely launch new services with only in-house technologies, what is called "closed innovation", because the technology and business model of innovation are developing rapidly.
We believe that co-creation with external partners will be a standard of innovation in the future, what is called "open innovation". To keep up with the speed of change, open innovation is essential, and that is why we started "Toyosu no Minato kara".
Successful collaborative businesses, which stemmed from the Global Open Innovation Contest
Q: Could you tell us about some specific examples of successful collaborative businesses, which stemmed from the Global Open Innovation Contest?

Mr. Watanabe: I would like to introduce CloudPick, based in Shanghai, China, which participated in the ninth contest. CloudPick brings in DX such as AI and IoT technologies to the retail industry. They can help retail industry implement unmanned stores.
With CloudPick's technologies, we believed that we could provide retail companies, who are always being troubled by labour shortage, with technologies to implement cashierless stores and solutions to help them expand their businesses.
As I mentioned previously, the purpose of the contest is to develop new collaborative businesses with external parties. Even though CloudPick did not win at the Grand Finale, but we believe that we can collaborate with not only the Grand Champion but also all the contestants such as CloudPick. We thought we could make a new business in Japan if the technology of CloudPick combined with ours. Therefore we decided to get down to the collaboration with CloudPick involving our relevant business units and clients. In six months after the contest, we created a demonstration store to conduct a PoC. We are now preparing for providing the service in Japan. This is one of successful cases in which we could reach to the PoC stage in such a short period of time.

Unmanned store by collaboration of CloudPick and NTT DATA
(Photo provided by NTT DATA)

Q: What is the role of NTT DATA in the collaborative project with CloudPick?

Mr. Watanabe: Because CloudPick has already been in operation in China, we thought their experience will be helpful to start business in Japan together.
NTT DATA developed a comprehensive credit card payment processing platform system called "CAFIS" and have been operating it. By combining CloudPick's assets (the unmanned store solution) with CAFIS, it follows that we could provide a total solution required by retailers, our clients, which is the cashierless store solution equipped with payment functionality. On the other hand, in this collaborative project, we are also on the same page about this; from the view point of CloudPick, NTT DADA can also fill in the missing pieces of CloudPick to make their unmanned store solution perfect, thus we decided to move onto the mutually beneficial collaborative project.
If NTT DATA just becomes a reseller of CloudPick solution in Japanese market, there is no big mutual-benefits from our collaboration.If the startups don't see the benefits of having us as a partner, it won't be a good collaboration for both parties. I think the key point is that we have strengths in the area of payment infrastructure. In this cooperation, Cloudpick was attracted by our payment infrastructure, and I think we were able to create a good cooperation.

Q: Could you tell us about your other collaborative projects?

Mr. Watanabe: Another good example is a collaboration with Binah.ai., which won the contest of 2019. Binah.ai. is a startup, based in Israel, and it has a very unique technology for easily capturing vital data such as the heart rate by a smartphone camera.
NTT DATA offers the personal health records management cloud service, "Health Data Bank (aka HDB)" for companies and organizations. This service collects and analyzes the check-up data of employees, so that these client companies and organizations can help their employees to keep themselves in good shape. For now, The service has been used by 4 million people from 2,000 companies and organizations approximately.
Various factors, such as working-style reforms and the COVID-19 pandemic, make it difficult for companies to monitor the health conditions of employees. Also, the responsibilities of companies and organizations in Japan for their employees' health management are increased.
The collaboration is not just about selling Binah.ai's technology as a distributor. Rather than simply selling Binah.ai's technology as a distributor, we decided to collaborate with Binah.ai, because we thought that we could combine Binah.ai's technology to easily obtain vital data remotely and contactlessly, with our technology to analyze health checkup data and make the service even more sophisticated. The service is not yet available, but we have already completed a PoC and are aiming to commercialize it.
We would also like to improve HDB's functionalities by employing other IoT devices or solutions to capture vital data and to expand this business into the overseas markets down the road.
NTT DATA's open innovation with start-ups
Q: What are NTT DATA's strengths with the ability to materialize open innovation through "Toyosu no Minato kara"?

Mr. Watanabe: In the first place, we have developed and been operating many ICT infrastructures, so we have a huge size of our client base in various industries; This is one of our strengths. Another strength lies in our network of contacts with overseas start-ups, because our global group companies are involved in the respective local start-ups' ecosystems and form good relationships with those start-ups.
Some start-ups find our technologies and our client base is attractive. We actually covers a wide range of industries, so that startups would be able to roll out their solutions and technologies across sectors, with our assets. Moreover, NTT DATA is one of subsidiaries of NTT Group, Japan's largest telecommunication company, so there is a chance for start-ups to collaborate with not only NTT DATA but also other NTT Group companies, which would look attractive to the start-ups.

Q: Could you give some tips for good collaboration between Japanese companies and startups?

Mr. Watanabe: It is important to build up a trust first. For example, if a Japanese company gets interested in a startup and the startup trust the Japanese company, they can drive forward into a collaboration more smoothly.
If they can build up a trust each other, they can discuss more frankly and then move onto the next stage. Our team is always eager to learn how to win a trust of start-ups and give a good impression on them.
Focus areas of NTT DATA's open innovation
Q: Do you have any focus areas for your open innovation?

Mr. Watanabe: We regard digital healthcare and smart cities as our focus areas for our open innovation strategy, both of which were the challenges of this year's contest. Besides, the Japanese government will establish a new agency specialized in digitalization, so we believe more people will be interested in this field in the future. We would like to work with start-ups in such fields to create a new future together.
We are also interested in exponential technologies, such as quantum computers and explainable AI (XAI). We will need to face up to technical challenges to resolve social problems, and we believe there must be a lot of advanced case studies utilizing exponential technologies outside Japan. So we would like to seek the relevant technologies.
Comments on collaboration with Japanese companies
Q: Finally, could you give some comments for overseas start-ups regarding collaboration with Japanese companies?

Mr. Watanabe: Our group companies around the world are increasingly collaborating with overseas start-ups. While "Toyosu no Minato kara" has been led by the headquarters in Japan so far, our group companies in various countries and regions such as Europe and North and South Americas are actively driving forward open innovation.
Since issues and market needs vary from country to country and from region to region, we define and disclose challenges focused on local issues as well as global issues in the Open Innovation Contest. As for local challenges, our group companies in the relevant countries are taking their initiatives in open innovation, because collaborations in the same country or region often have good chemistry.
We are very positive and flexible about open innovation, so we are looking forward to hearing any ideas from you very soon.