Where to invest in Japan's local regions
Sapporo city
Active in Attracting Foreign Companies
PR video:Sapporo business attraction "MEET MEET MEET" (03:42)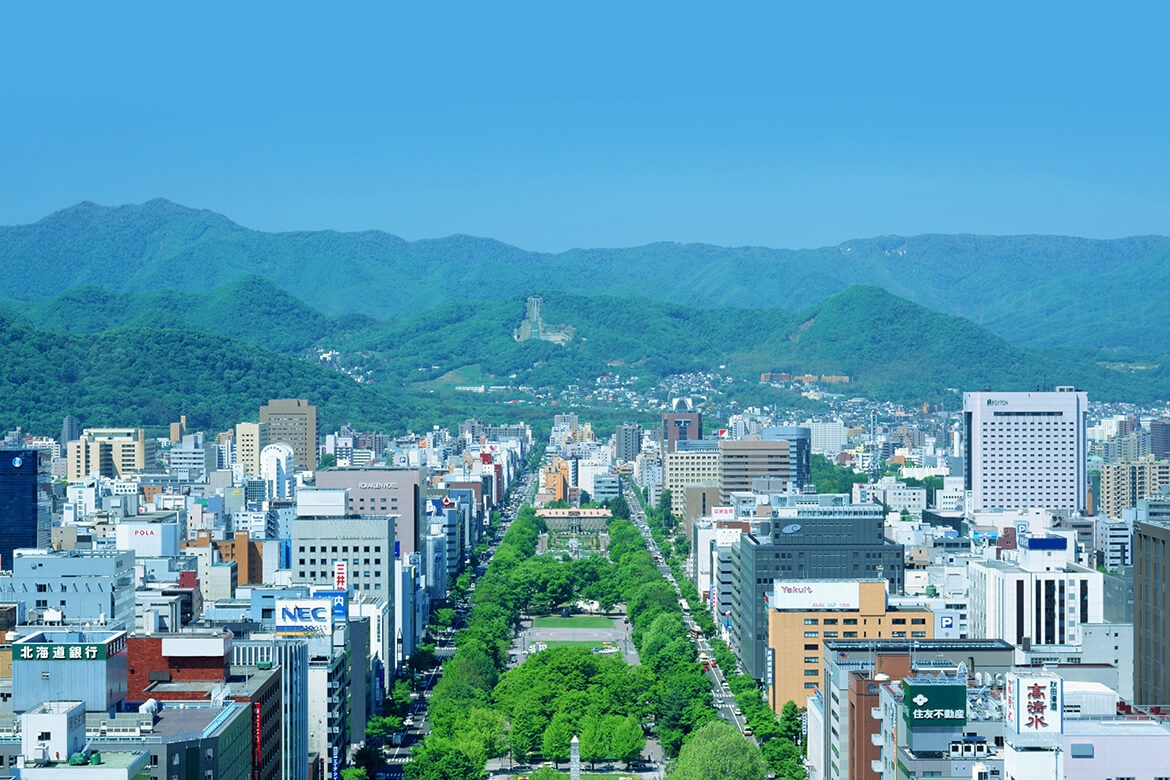 Sapporo city view
Sapporo, aiming to become the world's most innovative city
Regional News
Contact
Investment Promotion Division, IT Innovation Section, Economic &Tourism Affairs Bureau
Kita 1 Nishi 2, Chuo-ku, Sapporo, Hokkaido, 060-8611
---
Basic information
Population *1
Labor force *1
Nominal GDP*2
Number of Establishments*3
JETRO office
*1

Population Census 2015, Ministry of Internal Affairs and Communications

*2

Prefectural Citizens'Economic Accounts 2018, Cabinet Office

*3

"2016 Economic Sensus", Statstics Bureau, Ministry of Internal Affairs and Communications
Basic information updated on:Jan. 2022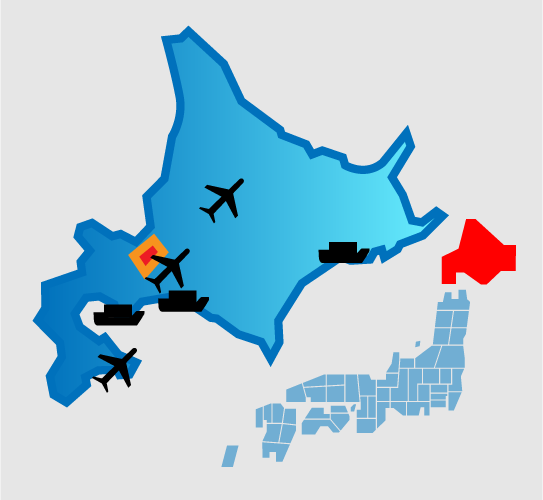 Business Environment
Sapporo City is a city with a balance of urban functions and rich nature, with about 1950000 people ranking fifth among cities nationwide (about 2.5 million people in total in the area). The city offers abundant human resources with high education levels and low business costs, such as office rents, thereby attracting IT companies in software development, call centers for IT and financials, and BPO centers. It is becoming popular as business locations for diversifying risks of natural disasters, such as earthquakes, typhoons, and lightning, from the Tokyo metropolitan area. AXA Life Insurance and Aflac Life Insurance have established headquarters functions here.
In 2020, Sapporo became the first Japanese city to obtain LEED's highest-ranked certification as an environmentally-friendly city. In addition, it has been certified as a start-up ecosystem promotion base city by the Cabinet Office. The government, universities, private organizations, and other related organizations work together to realize an innovative Sapporo and Hokkaido.
Incentives
Subsidy to Promote the Establishment of IT, Contents and Bio Businesses
Subsidies
A subsidy is available for a newly established business in the city conducting research, development, and production utilizing information and communications technology, digital technology, and biotechnology. If you have five or more full-time employees who are newly hired or transferred to the office, you will receive a 1 million yen subsidy per employee (up to 12 million yen in total) for two years. Also, a subsidy to cover 1/2 of construction costs and equipment costs is available (up to a maximum of 8 million yen).
Subsidy to Promote the Establishment of Call Centers and Back Offices
Subsidies
A subsidy is available for a newly established inbound call center or BPO center in the city that primarily serves customers outside of Hokkaido. If you hire 20 or more employees, you will receive a 500,000yen subsidy per full-time employee (up to 10 million yen in total) for three years.

If you transfer the headquarters functions (including general affairs, personnel, accounting, or planning; partial headquarters functions of the Japanese subsidiary is also eligible) to the city, the city will raise the cap to 50 million yen. Also, a subsidy to cover 1/2 of construction costs and office equipment costs will be available (up to 60 million yen).
Subsidy to Promote Capital Investments in the Sapporo Area
Subsidies
A subsidy of up to 1 billion yen commensurate with the amount of fixed asset tax is available for establishing testing and R&D facilities, plants, logistics centers, or data centers engaged in any of the following industries: manufacturing, information and communications, transport, wholesaling, retailing, academic research, professional or technical services.
It must be a capital investment that includes the construction, acquisition, or leasing of buildings, with an investment amount (not including land acquisition costs) of at least 100 million yen.
Industrial cluster information
IT and Digital Contents
In fiscal 2018, aggregate sales of IT-related businesses in the city amounted to 458.6 billion yen, making up Sapporo's key industry. The city is home to many companies and human resources with high technological capabilities and many educational institutions, producing many IT personnel every year.
Besides, industry, academia, and government collaborated to establish the Sapporo City IoT Innovation Promotion Consortium (Sapporo City IoT Promotion Laboratory). It aims to create new businesses originating in Sapporo by innovation and building an ecosystem utilizing advancing technologies such as AI and Fintech.
Local companies

HBA Corporation, DMG MORI B.U.G. CO., LTD., Crypton Future Media, INC.,
Educational/research institutes of the industry

Hokkaido University, Hokkaido University of Science
Others

Sapporo City IoT Innovation Promotion Consortium, NoMaps
Headquarters functions
With a population of 2.5 million in the area, Sapporo boasts people with strong loyalty to the city who wish to return or move to the city. On the other hand, the active job openings-to-applicants ratio is lower than in other cities, making it easier to secure excellent human resources.

It is a suitable location for consolidating administrative operations or transferring headquarters functions to diversify the risk of suffering disaster simultaneously with the Tokyo metropolitan area due to its remoteness. There are noticeable cases of second-phase expansion in which foreign affiliates relocated some headquarters functions to Sapporo as part of BCP.
Local companies

AXA Life Insurance Co.,Ltd., Aflac Life Insurance Japan Ltd.
Biotechnology
With rich natural resources, Sapporo City is one of the major cities of Hokkaido, which is famous in Asia to produce safe and high-quality agricultural and marine products. The city is also a transportation hub that connects Hokkaido with other parts of Japan and overseas.
Higher education institutes and experiment and research institutions agglomerate. The city is suitable for researching and developing pharmaceutical products, cosmetic products, and foods, which take advantage of Hokkaido-made materials and the brand image.
Local companies

AMINO UP CHEMICAL CO.,LTD.
Educational/research institutes of the industry

Hokkaido University, Sapporo Medical University
Links
Local governments
Research institutions
Living environment
Sapporo City, the central city of Hokkaido located in the north of the Japanese Islands, has a quality environment where nature and urban functions with well-developed infrastructure co-exist despite its snowy and cold climate. More than 70,000 students enroll in 130 universities, junior colleges, and various vocational schools, making it easier to recruit superior human resources. Offering the convenient urban and office environment available in big cities and at the same time rich natural surroundings, beautiful scenery, a cool climate, and fresh and abundant food resources, Sapporo is held in high regard throughout Japan as a desirable city to visit and live.
Logistics and infrastructures
The New Chitose Airport, which is 37 minutes by JR train from Sapporo, is operated 24-hours a day, connects with major domestic airports, and has international terminals enabling late-night air cargo flights.
It is about 1 hour by car to the Tomakomai Port, an international hub port, and 1 hour 45 minutes to the Muroran Port. The Ishikari Bay New Port, selected as a base port on the Sea of Japan side, is approximately 30 minutes away. The city has excellent access to base ports.
In addition to its good access to airports and harbors, the city has the Sapporo Cargo Terminal Station, which boasts Japan's largest cargo handling volume. It enables next-day delivery between Sapporo and Tokyo by container trains. The station is a hub for logistics and transportation inside and outside Hokkaido.
Air: Approx. 90 minutes from Haneda Airport to New Chitose Airport, 37 minutes from New Chitose Airport to the city center.
Land: Hokkaido Shinkansen is scheduled to extend to Sapporo by the end of fiscal 2030, connecting Sapporo and Tokyo Station in 5 hours.
Map of Sapporo city
Support
Providing information on incubation facilities, etc. and real estate information by private enterprises.
Active in Attracting Foreign Companies
*Local governments that are active in attracting foreign-affiliated companies" are the local governments that are active in bringing in foreign companies in JETRO's support program. For details, please refer to the support program pages.
Success Stories in Sapporo city
Business Expanding