Where to invest in Japan's local regions
Iwate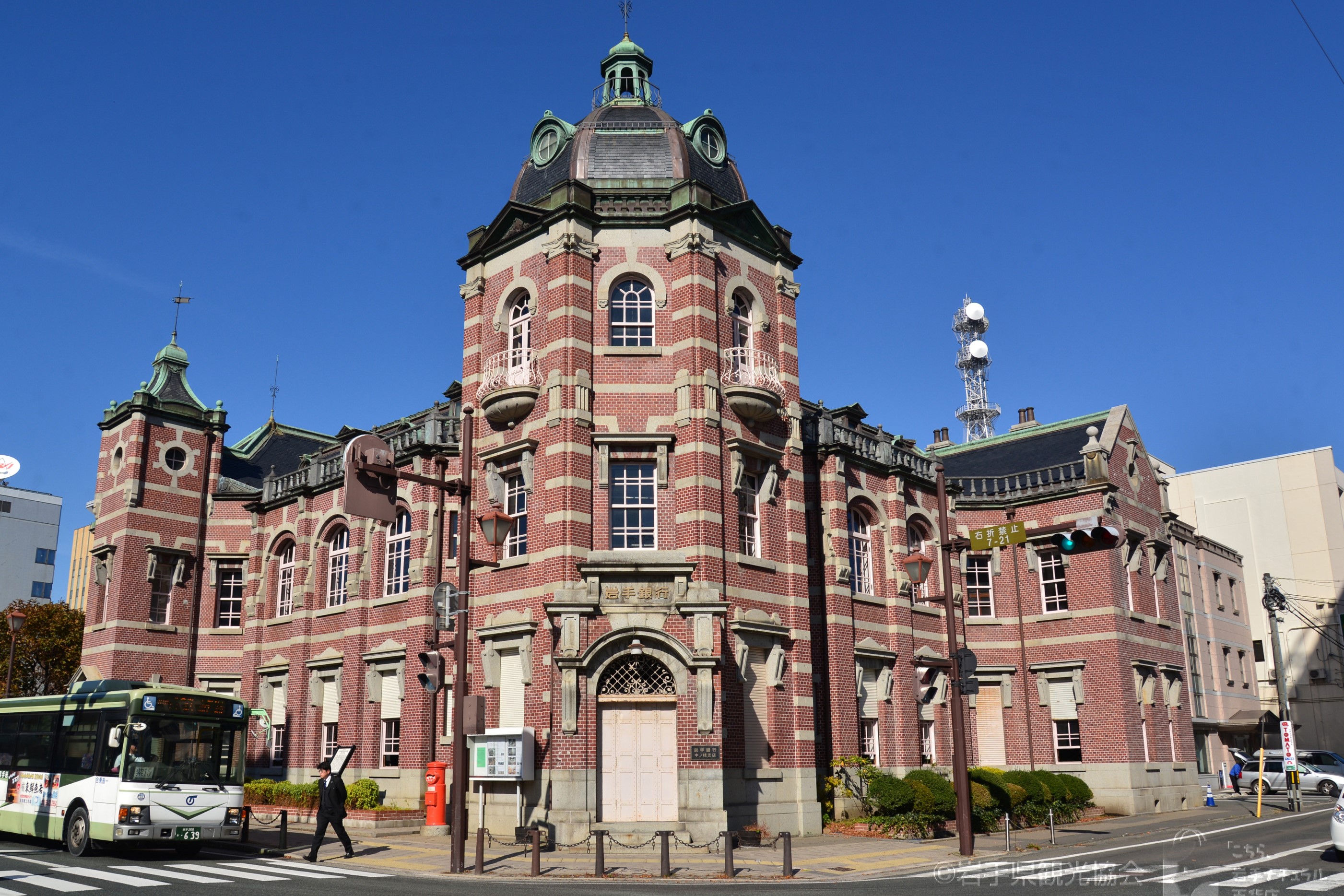 Bank of Iwate Red Brick Building(Morioka City)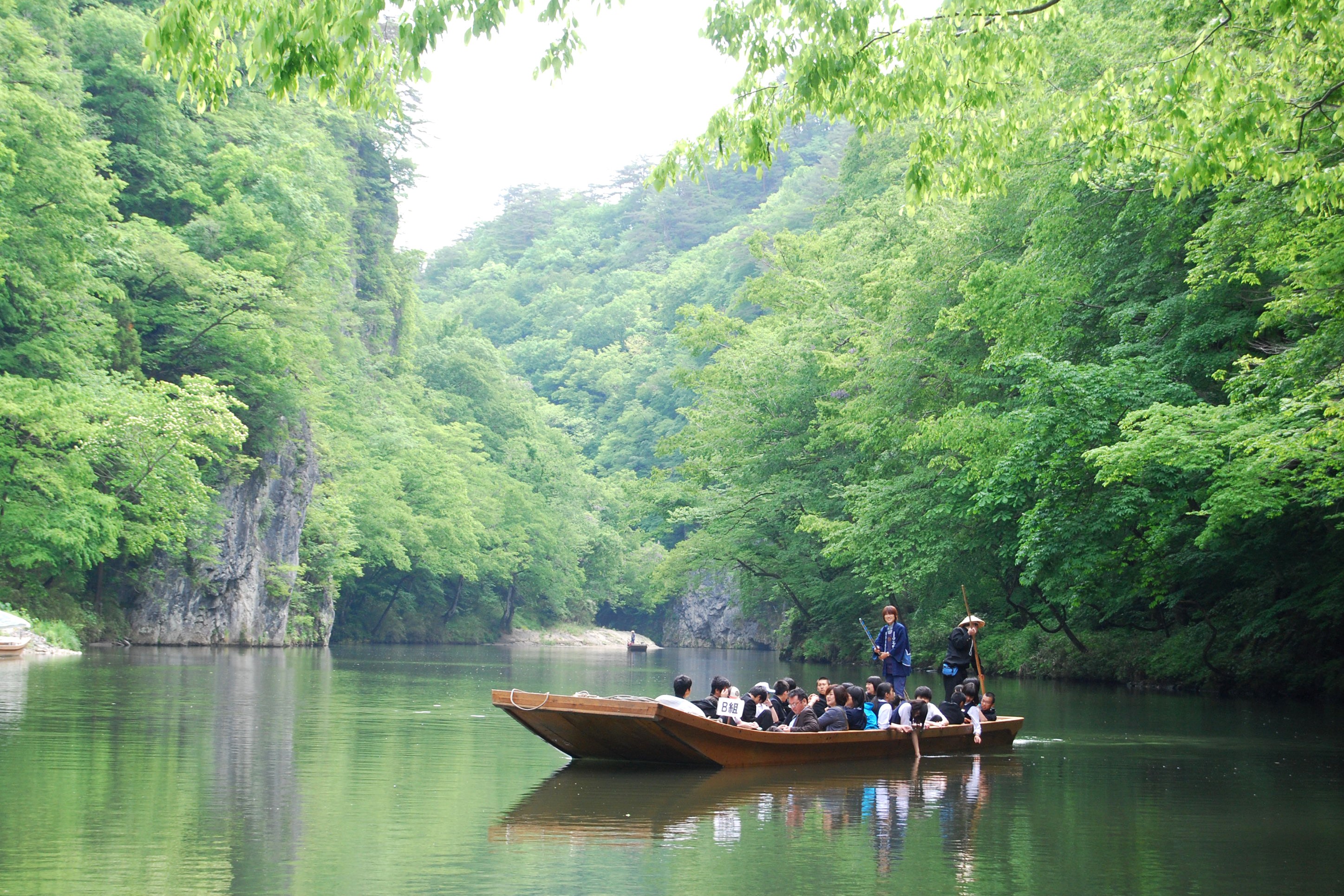 Geibikei Gorge(Ichinoceki City)
Iwate, where hardworking and honest human resources support the global expansion
Regional News
Contact
Department of Commerce, Industry, Labor and Tourism
10-1 Uchimaru Morioka-city, Iwate Prefecture, 020-8570
---
Basic information
Population *1
Labor force *1
Nominal GDP*2
Number of Establishments*3
JETRO office
*1

Population Census 2015, Ministry of Internal Affairs and Communications

*2

Prefectural Citizens'Economic Accounts 2018, Cabinet Office

*3

"2016 Economic Sensus", Statstics Bureau, Ministry of Internal Affairs and Communications
Basic information updated on:Jan. 2022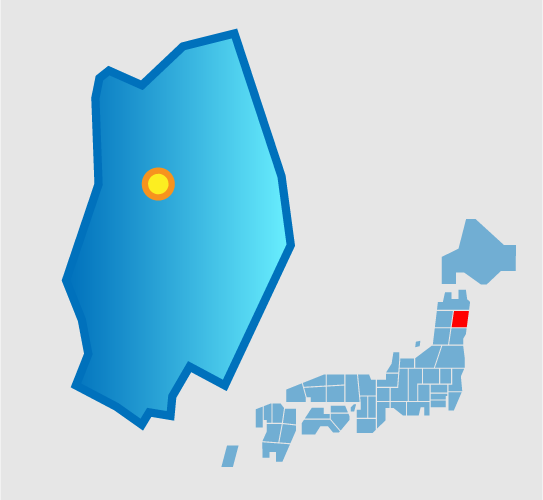 Business Environment
Iwate Prefecture focuses on:
Promoting the development of manufacturing bases for the global market and expansion of regional industry clusters
Developing the medical device industry and other new industries
Supporting the adoption of the fourth industrial revolution technologies, such as IoT and AI
Attracting businesses with an expected ripple effect throughout the prefecture, including the northern and coastal areas.
Through these efforts, Iwate manufactures the latest products with cutting-edge technologies.
Incentives
Support System Based on the Ordinance Related to the Activation of the Industry
Special zones
If a company builds or expands a plant or other facilities investing 50 million yen or more in fixed assets and hires five or more new employees, it is eligible for:
Exemption or reduction of the local tax (exemption of the real estate acquisition tax; 3-year exemption of the corporate enterprise tax, and 50% tax reduction for the following two years)
Loan (2 billion yen at maximum)
Subsidy (no upper limit for building a large-scale plant that may have a significant ripple effect on the prefecture's economy)
Loan for Promoting Companies to Locate in Iwate Prefecture
Support for startups
Capital investment
If a company starts its operation with an investment of 100 million yen or more in total within three years from deciding to establish a base in Iwate Prefecture, it is eligible to receive a loan for land acquisition, land development, and acquisition of plants and equipment, under the terms specified by the designated financial institutions:
Terms and interest rates
Up to 10 years (including a maximum of a 3-year grace period), 1.8% or less per annum
Up to 15 years (including a maximum of a 3-year grace period), 2.0% or less per annum
Loan amount
Up to 300 million yen within 80% of the amount invested per factory (500 million for factories in the base industrial park, 1 billion yen with special approval by the governor, 2 billion yen in designated areas)
Subsidy for Operation Costs to Promote Companies to Locate in Iwate Prefecture
Subsidies
If a company meets the conditions regarding the amount of the investment in fixed assets and the number of employees specified for the area where the company builds or expands a new plant or other facilities, Iwate Prefecture will provide a subsidy to cover 1/10 to 4/10 of the amount of investment in fixed assets.
Industrial cluster information
Automotive-related industries
Toyota has positioned Tohoku as the third production base in Japan and established Toyota Motor East Japan Corporation in July 2012 to consolidate the production of compact cars.
Moreover, the Iwate Plant, Toyota Motor East Japan Corporation's largest production base, supports Toyota Motor France's production and functions as the mother plant for Toyota's compact cars.
New expansion by related suppliers into Iwate and considerations for expanding or enhancing existing facilities by local enterprises are becoming active. In particular, there is a shift towards the production of high value-added parts for computerized, electric, and upscale vehicles.
In response to anticipated new entries and business expansion in Iwate, the prefecture works to match businesses with local companies and support cultivating and attracting engineering talent.
Local companies

Toyota Moter East Japan, Ltd., Iwate Plant, Denso Iwate Co,Ltd., AISIN TOHOKU CO.,LTD.,TOYOTA BOSHOKU TOHOKU CORPORATION, Toyoda Gosei Co., Ltd., Touhoku KAT inc., TOHOKU NIPPATSU CORPORATION, NPR Iwate Co.,Ltd. and others
Educational/research institutes of the industry

Iwate Center for Fostering of Digital Engineers
Semiconductor-related industries
Several major semiconductor manufacturers have established a presence in Iwate Prefecture. These include Japan Semiconductor Corporation, Denso Iwate Co, Ltd., KIOXIA Iwate Corporation, engaging in semiconductor devices, as well as Tokyo Electron Solutions Tohoku, specializing in semiconductor production equipment. Their cooperating companies and trade partners have also established operations in the prefecture. Also, their trade relations with local companies are developing well.
Iwate Prefecture is involved with the "Iwate Semiconductor and Electronics Industries Promotion Conference ( I-SEP)," an organization for industry-academia-government collaboration, to enhance trade relations, facilitate cooperation, and develop human resources.
Local companies

Japan Semiconductor Corporation, Denso Iwate Co, Ltd. KIOXIA Iwate Corporation, Amkor Technology, Inc., MIZUSAWA SEMICONDUCTOR Co.,Ltd., Misuzu Industries Corporation, Tokyo Electron Solutions Tohoku,
Others

Iwate Semiconductor and Electronics Industries Promotion Conference, Kitakamigawa Monodukuri Network
IT-related industries and Healthcare devices
IT Industry
The IT industry plays a vital role in adding value and advancing all industries and lifestyles, including manufacturing industries (automobiles, semiconductors, medical devices, etc.). In Iwate Prefecture, IT companies are clustered mainly in the greater Morioka area. The Prefecture government seeks to attract related businesses and promote the IT industry by industry-academia-government collaboration.
Medical device-related industry
The medical device-related industry is less-cyclical and likely to continue growing in the future due to the aging of the population and the growing need for medical care and health. Iwate prefecture prioritizes it as a new growth industry following the automobile and semiconductor-related industries.
In April 2020, the prefecture launched the Healthtech Innovation Hub (HIH) to promote the agglomeration of healthcare-related companies and to develop the base of healthcare-related industries. It endeavors to accumulate medical devices and other related businesses centered on the facility further.
Local companies

IT Industry: ICS Co., Ltd., AISIN SOFTWARE Co., Ltd., Artiza Networks, Inc., ERi inc., East Rise Co., Ltd., Going.com Inc., Cyber Core Co.,LTd., Tem-tech Co.ltd., Next K.K., Nippon Seiki Co., Ltd., P&A Technologies Inc., and others. , Medical device related industry: FUJIFILM Techno Products Co., Ltd., Cellspect Co., Ltd., ICOMES LAB Co.,Ltd., Keisei Engineering Co., Ltd., FINGGAL LINK CO., LTD. Hanamaki, A&T Corporation
Educational/research institutes of the industry

Graduate School of Science and Engineering, Iwate University, Iwate Prefectural University Faculty of Software and Information Science, National Institute of Technology, Ichinoseki College, Iwate Industrial Technology Junior College, Morioka Business & Design College, Iwate Software Center Inc., Iwate Industry Promotion Center, Iwate Industrial Research Institute, Iwate Medical Equipment Commercialization Research Society
Others

Takizawa city IPU innovation center & park, Iwate Embedded System Consortium, Iwate Embedded Technology Study, Iwate Information Service Industry Association
Living environment
Iwate Prefecture is the largest prefecture after Hokkaido. It offers a wealth of sightseeing spots, including magnificent coastlines, beautiful four seasons, majestic Kitakami and Ou mountains, and relaxing hot springs. Iwate also provides cultural and living facilities to support residents, well-developed roads, parks, and water and sewage systems. Residents can enjoy a relaxed and comfortable environment and the workplace close to home. Iwate prefecture ranks No.1 in terms of prefecture-run hospitals in Japan and maintains a full range of healthcare and welfare services for local communities' needs. All together, these features create a rich, safe living and working environment.
Harrow International School Appi Japan is scheduled to open in 2022.
Logistics and infrastructures
As a gateway to the northern Tohoku region, Iwate has attracted many businesses, which have set up satellite branches for the whole Tohoku region. Despite a common belief that Iwate is far from the Tokyo metropolitan area, it takes less time to travel by bullet train from Tokyo to the prefectural capital Morioka than from Tokyo to Osaka.
In 2009, a new clean and comfortable terminal opened at Hanamaki Airport. The airport operates scheduled flights to Sapporo, Osaka, Nagoya, Fukuoka, and Kobe making it possible to have a one-day business trip to Sapporo, Osaka, and Nagoya.
Also, Iwate Prefecture has four major ports (Kuji, Miyako, Kamaishi, and Ofunato). It also has a subsidy system for the use of container routes. It has well-developed sea routes.
Following the Great East Japan Earthquake in March 2011, the development of reconstruction roads has progressed, and networks between cities, inland and coastal areas have been strengthened. The Prefecture's current focus is on improving access to ports and building more efficient logistics networks.
Car: Approx. 5 hours and 30 minutes from Tokyo to Morioka, the prefectural capital. Approx. 13 hours from Osaka to Morioka.
Railway: 2 hours and 10 minutes at the shortest on the Tohoku Shinkansen from Tokyo to Morioka. (less than 2 hours and 30 minutes between Tokyo and Osaka).
Air: Approx. 55 minutes from Sapporo to Iwate Hanamaki Airport, Approx. 1 hour and 15 minutes from Nagoya to Hanamaki Airport, Approx. 1 hour and 30 minutes from Osaka to Hanamaki Airport, Approx. 2 hours and 5 minutes from Fukuoka to Hanamaki Airport, Approx. 1 hour and 30 minutes from Kobe to Hanamaki Airport
*International flights to Taipei and Shanghai are in service.
Sea: Contact us for more information on the voyage time.
Map of Iwate
Support
Advice on the matters related to entering the Japanese market and consultation for establishing a Japanese base. Provision of facilities, including an incubation office.
Success Stories in Iwate
Business Expanding