Companies Interested in Highly-Skilled Foreign Professionals

iFORCOM

You who want to challenge social issues, You who solve IoT and AI
The company name "iFORCOM" is a coined word that combines the three words "identity", "FOResight", and "COMmunication".
The idea is to provide unique foresight services while valuing communication with society.
We aim to create a "smile-recycling society" through ICT that creates smiles for employees, customers, and society.
We are now actively engaged in AI and IoT R & D. In addition, we are challenging to create social change mechanisms in all fields, such as the environment, medical care, and education.
As a career step after joining the company, there will be careers in Indonesia and other ASEAN branches, so let's aim for a "smile-recycling society" together.
Only English
Language
Skills Required
Yes
Role Expected of Highly-Skilled Foreign Professionals
Bridge Builder with Foreign Enterprises, such as in Expanding Overseas (Bridging Resource)
Promoting Globalization of Japanese Staff
Management of Overseas Bases
Sciences (Engineering)
Sciences (Research & Development)
Sectors
Communication and Information and Software
Business Content
A one-stop ICT company that consistently handles everything from system development to product development and consulting. In recent years, we have provided ICT solutions for social issues such as SDGs.
1) IoT related system construction technology
2) Development of hardware, software, and web systems
3) Planning, development, sales, operation and maintenance of energy management systems
4) Investigation, analysis and consulting business related to environment and energy saving
Countries/Areas of Interest
ASEAN
Indonesia
Cambodia
Singapore
Thailand
Philippines
Vietnam
Malaysia
Myanmar
Laos
See more details
Go to the recruitment page of iFORCOM

Contact
Inquiries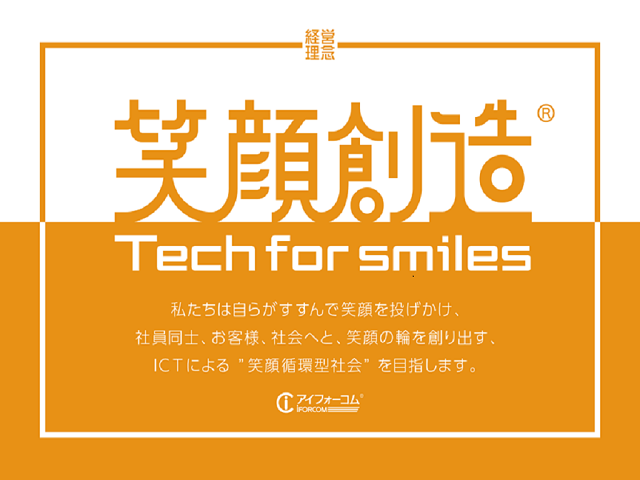 Address
Tsuruyacho 3-29-11 Yokohama-shi, Kanagawa-ku Kanagawa 221-0835
Tel : 045-412-3010
Company Info
Capital:100 million yen
Amount of sales:2 billion 746 million yen
Number of employees:351 people
Year of establishment:December 1993
https://www.iforcom.jp/english