Japan Australia Corporation
Japan Australia Corporation
Japan Australia Corporation
first came to JETRO Melbourne's attention when the Managing Director, Mr Steve Liston attended the joint JETRO-Austrade seminar on doing business with Japan. Established in July 2003, Japan Australia Corporation offers three major services to Australian businesses contemplating doing business with Japan; these are trade and marketing consulting, website design and acting as a Japanese agent for Australian products. Japan Australia Corporation is currently promoting three hardware-related products throughout Japan.
Since 2002, Steve has been promoting Australian products in the Japanese market, visiting home hardware centres and carrying out product demonstrations and marketing activities. Last year he decided to set up his own business in Japan to maximize his ability to deal with a larger product range. Without a business office on the ground in Japan, Steven realised that the company's customer service, after sales service, and response to customer enquires would be compromised. It was at this point that he attended JETRO's seminar and made use of JETRO Melbourne's Invest in Japan advisor, Mr Ken Sakurai.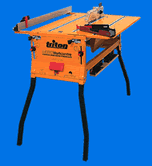 Steve found JETRO's publication "Setting up Foreign Enterprises in Japan" to be a valuable resource for assisting him establish his business in Japan. His business has been established in Soja, Okayama Prefecture in Western Japan. Being a regional area, Soja offered affordability (Japan Australia Corporation leases a large warehouse facility, with capacity for unloading 40 foot containers) and good air, road and rail accessibility.
Steve found the local government procedures and paperwork for establishing a foreign business to be quite arduous and time consuming. He advises any companies considering setting up a business in Japan to use a qualified translator. This applies as well to promotion of products and services; he found that things went much more smoothly once he found a licensed translator.
Steve is in a good position to offer a good deal of advice to companies considering investment in Japan. "Get your quality control right. 98 percent perfect is a big problem in this market. Also double your costs and triple your time investments. Japan does not move quickly. The buyers here are very cautious, " he advised. "Good relationships though, once you establish them, will be the backbone of your business," Steve emphasised.
Finally Steve advises companies to concentrate on pleasing the clients they develop as customers. One size does not necessarily fit all in Japan. "Your success here will simply get down to how efficiently you can get your product to your consumer," he concluded