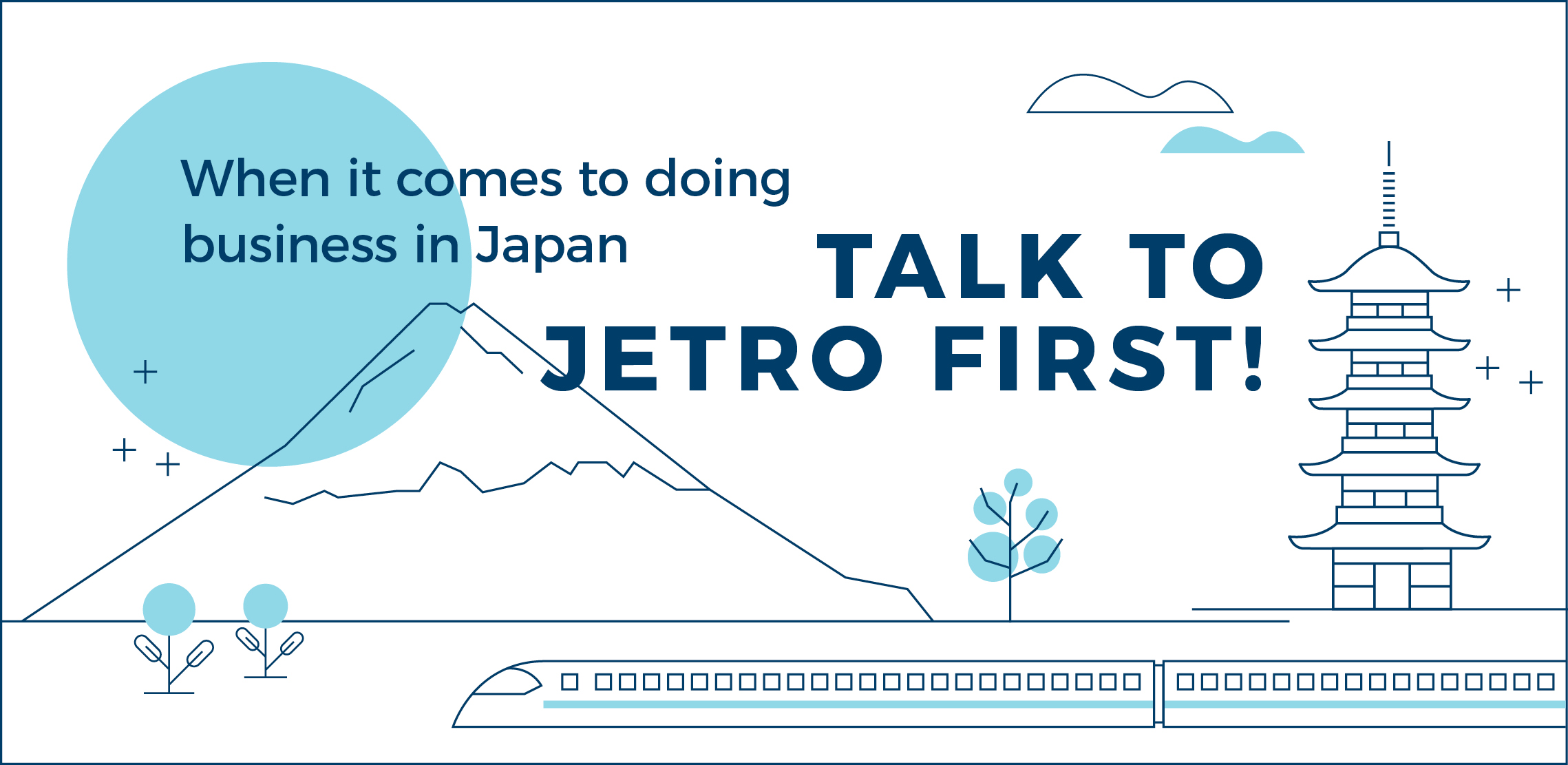 The Japan External Trade Organization (JETRO) is a Japanese government organisation that provides free business support services to companies expanding to Japan. With the support of JETRO's dedicated staff, companies can incorporate their business; receive visa, immigration, and HR support; find dedicated office space; identify local government subsidies; get tailored market studies; and more.

If you are thinking of expanding your business into Japan, talk to JETRO first!


Latest News
Building a Bridge Between Japanese Corporations and Innovative Australian Companies
Time: 16:00-17:15(AEDT) on 6th October (Wed)
"Business Visa Requirements"
Time: 14:00-14:45(AEDT) on 21st October (Thu)
Contact Us




To schedule a free business consultation, inquire about an event, or learn more about JETRO's business services, please contact us using the below inquiry form.