Spotlight Events (2016-1)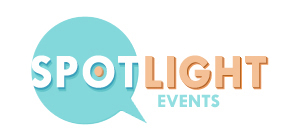 "Opportunity Knocks in Japan"- A Business and Legal Event*
Date:
Tuesday, February 2, 2016
Time:
5:45 p.m. - 9:00 p.m.
Location:
UC
Hastings Alumni Center, 2nd FL
(200 McAllister Street San Francisco, CA 94102)
UC Hastings Law School-The East Asian Legal Studies Program; Japan External Trade Organization (JETRO); and Japan Society of Northern California will jointly host an exciting opportunity for C-level executives and business owners who want to learn how to expand their business into Japan. The seminar will focus exclusively on legal and business issues foreign entities face when entering the Japan Market. Each panelist will present a unique perspective on the challenges foreign companies can expect in series of presentations and a panel discussion.

*This is a must-attend seminar for C-level executives or business owners who are interested in setting up a business in Japan.
>>For more information, please click here.

---

Japan Food Showcase

Date:
Wednesday, February 3 & February 24, 2016
Time:
2:00 p.m. – 3:30 p.m.
Location:
STUDIO C – HELM'S BAKERY COMPLEX
8745 Washington Blvd. Los Angeles, CA 90034
Organized by:
JETRO

The Japan External Trade Organization (JETRO) is pleased to announce another season of the Japan Food Showcase, a unique program which allows food professionals to discover delicious new products from Japan through cooking demonstrations with collaboration and support by the New School of Cooking in Culver City, California. JETRO looks forward to connecting Japanese food manufacturers with buyers in the U.S. seeking exciting new products and ideas that will surely attract satisfied consumers.

This year's events will be held at Studio C in the Helm's Bakery complex in Culver City, California. New School's professional chefs will present contemporary recipes developed specifically for the Japan Food Showcase so event attendees can experience for themselves the high quality Japanese artisan ingredients. Attendees interested in acquiring these products may be able to meet directly with manufacturers at the school in Culver City.

>>For more information, please click here.
>>For RSVP, please contact Yuri Fitzgibbons at 213-624-8855 ext. 119 or Yuri_Fitzgibbons@jetro.go.jp
---


Understanding Investors and Preferred Stock Financings in Silicon Valley

Date: Tuesday, February 23, 2016
Time: 4:15 p.m. – 6:00 p.m.
Location: Stanford University
Philippines Conference Room
3rd floor, Encina Hall
616 Serra Street, Stanford, CA 94305
Presented by: Japan Program at the Shorenstein Asia-Pacific Research Center (APARC), and US-Japan Technology Management Center (US-ATMC)

The idea of raising money through venture capital can be daunting if you've never gone through that process before. In this presentation, we will discuss various aspects of the fundraise process, including how to choose your investor and prepare for a term sheet, key terms to look for in the financing, and how to get to close as quickly as possible.

>>For more information, please click here.