Spotlight Events (2014-12)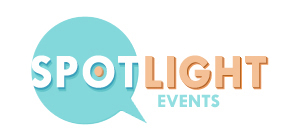 Japan Pavilion at The Winter Fancy Food Show 2015

Date: Sunday, January 11th - Tuesday, January 13th, 2015
Time: all day event
Location: Moscone Center, San Francisco, California (Moscone South)
Organized by: JETRO

JETRO is pleased to present the Japan Pavilion at The Winter Fancy Food Show 2015. The Japan Pavilion will be located at South Hall - International Pavilion of the Moscone Center in San Francisco, California. We highly recommend that all members of the food industry take advantage of this opportunity to experience the quality of Japanese food. Japan has long been looked at as the source of many of the world's greatest food products, and with a combination of traditional techniques perfected over centuries and modern technology, Japanese products have an unmatchable level of beauty, flavor and safety. This year, the flavors of Japan will be represented at the Winter Fancy Food Show in the biggest pavilion yet. We have over twenty companies representing a wide variety of Japanese tastes - discover refinements on familiar products like soy sauce, miso and tea, healthy vegetarian fare, Japanese takes on western treats such as pancakes and ice cream.

For more information and to purchase badges, please visit Specialty Food - Winter Fancy Food Show 2015
.

If you have questions about the Japan Pavilion, contact us at: JETRO Los Angeles

Information on the exhibitors at the Japan Pavilion are available in our brochure below - we look forward to seeing you at the show!
Japan Pavilion – Winter Fancy Food Show 2015 PDF

(PDF, 7.44 MB)







Radiological Society of North America 2014 - Wrap Up

JETRO Chicago successfully hosted our Japan Pavilion at RSNA 2014. Seven companies exhibited with us, including three first-time exhibitors. First-timers comprised 101 out of the 636 exhibits at the show, nearly 16%. Total RSNA attendance reached 56,030 people, an increase of 5% over 2013. Our exhibitors had 256 business matching meetings, 56 of which are expected to result in a contract. All of our exhibitors were very satisfied with their experiences. We thank all the attendees and exhibitors who took the time to visit our Japan Pavilion.

Visit the event page for more information.

Contact us at JETRO Chicago for any inquiries or questions regarding this event.