Companies Interested in Highly-Skilled Foreign Professionals

SUGIE SEITO CO.,LTD.

The future is visible beyond these openings.
Our company was established in 1906 in Tokoname City, Aichi Prefecture, which is one of the eldest Japanese six ancient kilns, and is a long-established company with a history of over 110 years in ceramics.
"CERA-DUCT", our main product, is the only ceramic underground cable protection duct made in Japan. And it supports the creation of a richer and safer society that can coexist with the global environment from the underground.
It is said that our company and its employees located in the green area of the Chita Peninsula with a warm climate are "kind, warm, friendly and cheerful".
Why don't you work at the friendly Sugie Seito Co., Ltd. with a long history and original products?

Only English
Language
Skills Required
Yes
Role Expected of Highly-Skilled Foreign Professionals
Bridge Builder with Foreign Enterprises, such as in Expanding Overseas (Bridging Resource)
Humanities (Language)
Humanities (Sales/Marketing)
Humanities (Trade Affairs)
Sectors
Business Content
Our company is a ceramic manufacturer which manufactures and sells underground cable protection duct made of ceramics that protect various important cables essential for social infrastructure development for a long time since the early Showa era.Bolt-tight ceramic duct with multi-openings devised in 1951 is a long-selling product of about 70 years since its birth. Taking advantage of the characteristics of ceramic , we have many achievements in public infrastructure development projects that protect "safety and security".Starting with the Kanmon Tunnel, which was opened in 1958, the cable for disaster prevention of national highway tunnels such as the Meishin Expressway andthe Tomei Expressway, have been protected. It protects runway lighting, etc. which are important facilities in 28 airports nationwide such as Narita International Airport, and moreover the power cables for cargo handling machines (gantry cranes) in international bulk ports.
In the past five years,we have delivered to five projects in Singapore,
Papua New Guines,and Bangladesh,and at the end of the years,we delivered to Taiwan as well. We will continue to take on new projects in the future.
Countries/Areas of Interest
Indonesia
Singapore
Thailand
Vietnam
Oceania as a whole
North America as a whole
Europe as a whole
Contact
Inquiries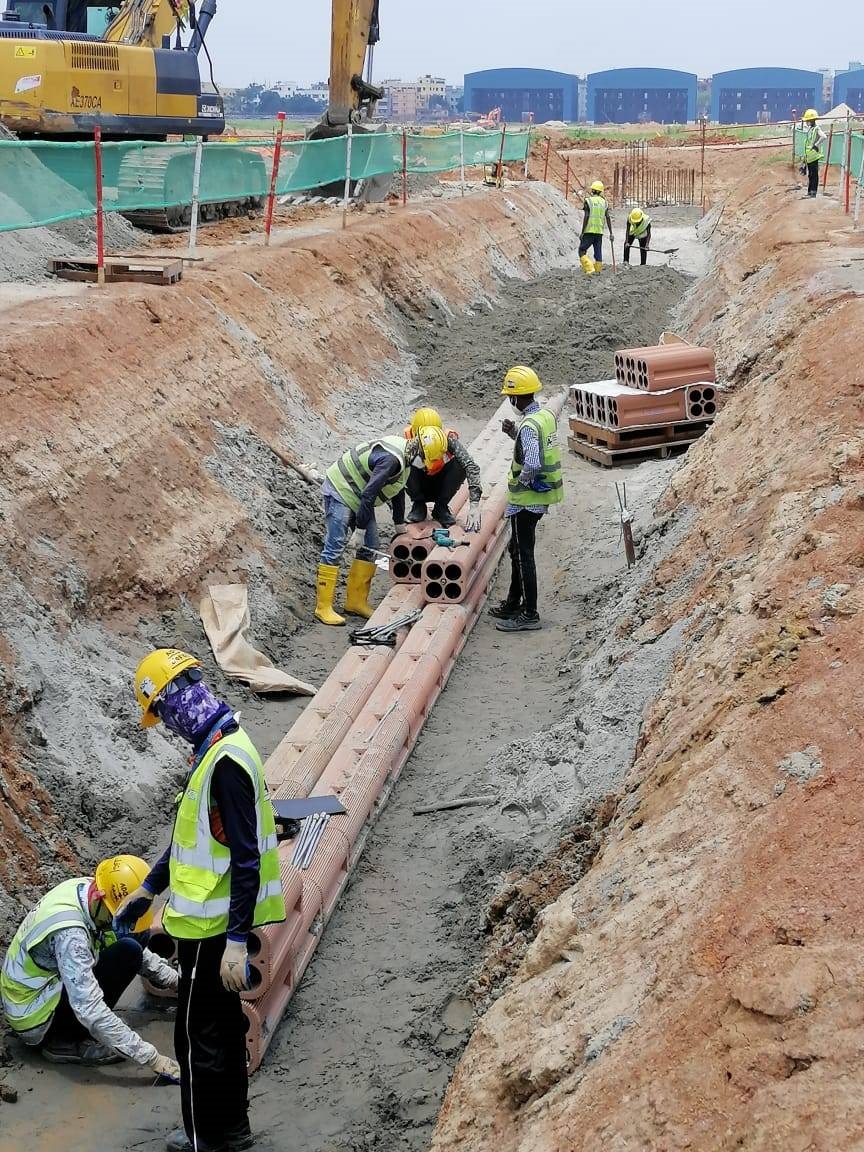 Address
1choume 76,Azakamiyama, Taketoyo-cho, Chita-gun, Aichi 470-2387
Tel : 0569-35-2360
Company Info
Capital:56.84 million yen
Amount of sales:3 billion 429.16 million yen
Number of employees:94 people
Year of establishment:October 1948