NET ZERO Leaders Summit (Japan Business Conference 2021)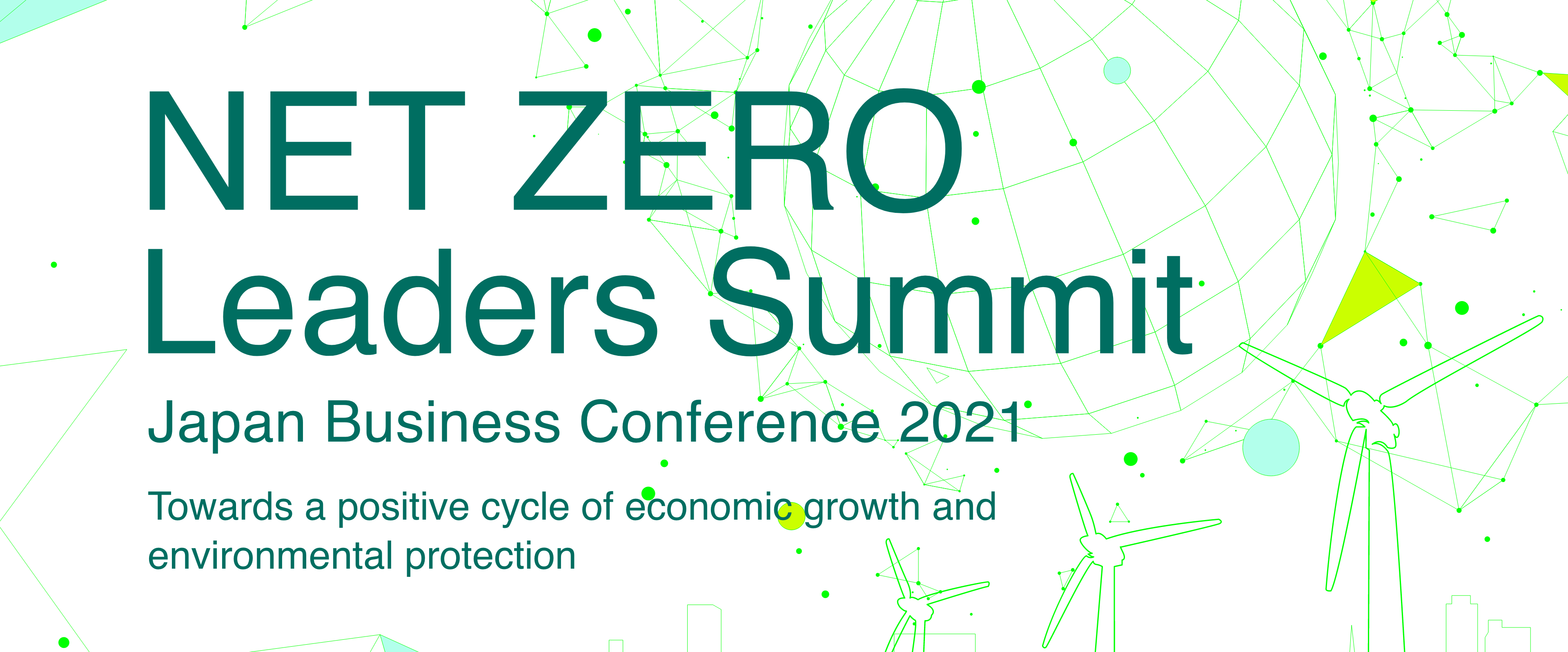 Join JETRO as we work towards realizing a future of carbon neutrality by 2050
DATE & TIME
From Wednesday
July 28, 2021 (JST)

VENUE
Online

COST
FREE
*RSVP required




OVERVIEW
In December 2020, the government of Japan formulated the "Green Growth Strategy Through Achieving Carbon Neutrality in 2050" as an industrial policy in support of the vision of the Suga administrations toward a positive cycle of both economic growth and environmental protection.

The NET ZERO Leaders Summit aims to promote "green investment" in Japan and will feature keynote speeches and panel discussions by leading figures from major companies and organizations around the world as they work towards achieving a global and unified vision of carbon neutrality.

The summit will showcase exhibits by Japanese firms and organizations with advanced green technologies and research. Attendees will be able to visit virtual booths and interact real-time at the virtual event site with exhibitors and fellow attendees using virtual avatars.

For more information, please visit the official NET ZERO Leaders Summit website.
PRESENTED BY
Ministry of Economy, Trade and Industry (METI), Japan External Trade Organization (JETRO)