JETRO Connects Japanese Startups with Silicon Valley Investors at TechMatch 2019


On October 8-9, JETRO and the Japan Innovation Program (JIP), in collaboration with US Market Access Center (USMAC), hosted a two-day TechMatch event in Silicon Valley, geared towards helping connect top Japanese startups with US investors. This year, USMAC and JETRO selected six top Japanese startups - all with patented technologies - in the fields of AI, drones, big data, chatbots, and next-gen UX to participate in the program. All six of the startups were participants in JETRO's Japan Innovation Program, and TechMatch provides these startups with an opportunity to utilize the skills they learned through the 10 month program, including learning how to deliver business pitches and network effectively with investors.

The Japan Innovation Program is a 10 month program organized by JETRO geared towards helping Japanese tech startups learn how to establish and expand business within the US, particularly Silicon Valley. It begins with a boot camp in Tokyo presented by Silicon Valley innovation leaders. Services of the program include 1-on-1 mentoring, attending startup events and conferences, connecting with venture capitalists and other potential investors, and business pitch practice. Meetings are arranged with key contacts from several fortune 500 companies. Several successful companies have graduated from this program and have gone on to have a successful business presence in the US.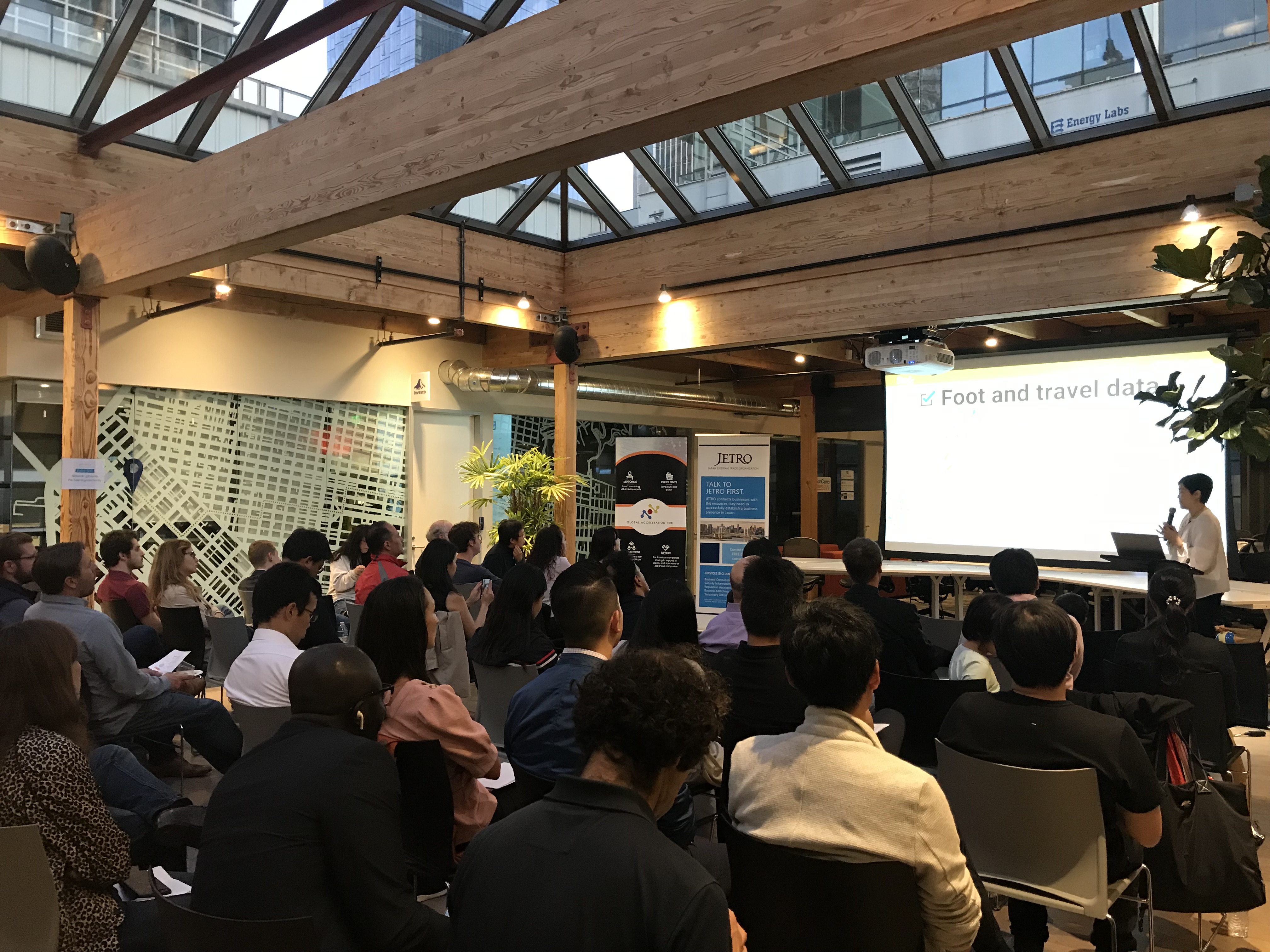 Japan Innovation Pitch Night, held on October 8 at the Galvanize coworking space in downtown San Francisco, gave the startups an opportunity to pitch their products and services before a panel of experienced venture capitalists and investors who provided feedback on their presentations. The five guest panelists for the evening were Allan Young (CEO, Cofounder - 11BIOMICS), Danielle D'Agostaro (Managing Partner - Alchemist Accelerator), Brian Bordley (Principal - UC Berkeley Skydeck Fund), Ron Weissman (Chairman - Software Industry Group, Band of Angels), and Leah Edwards (Angel Investor).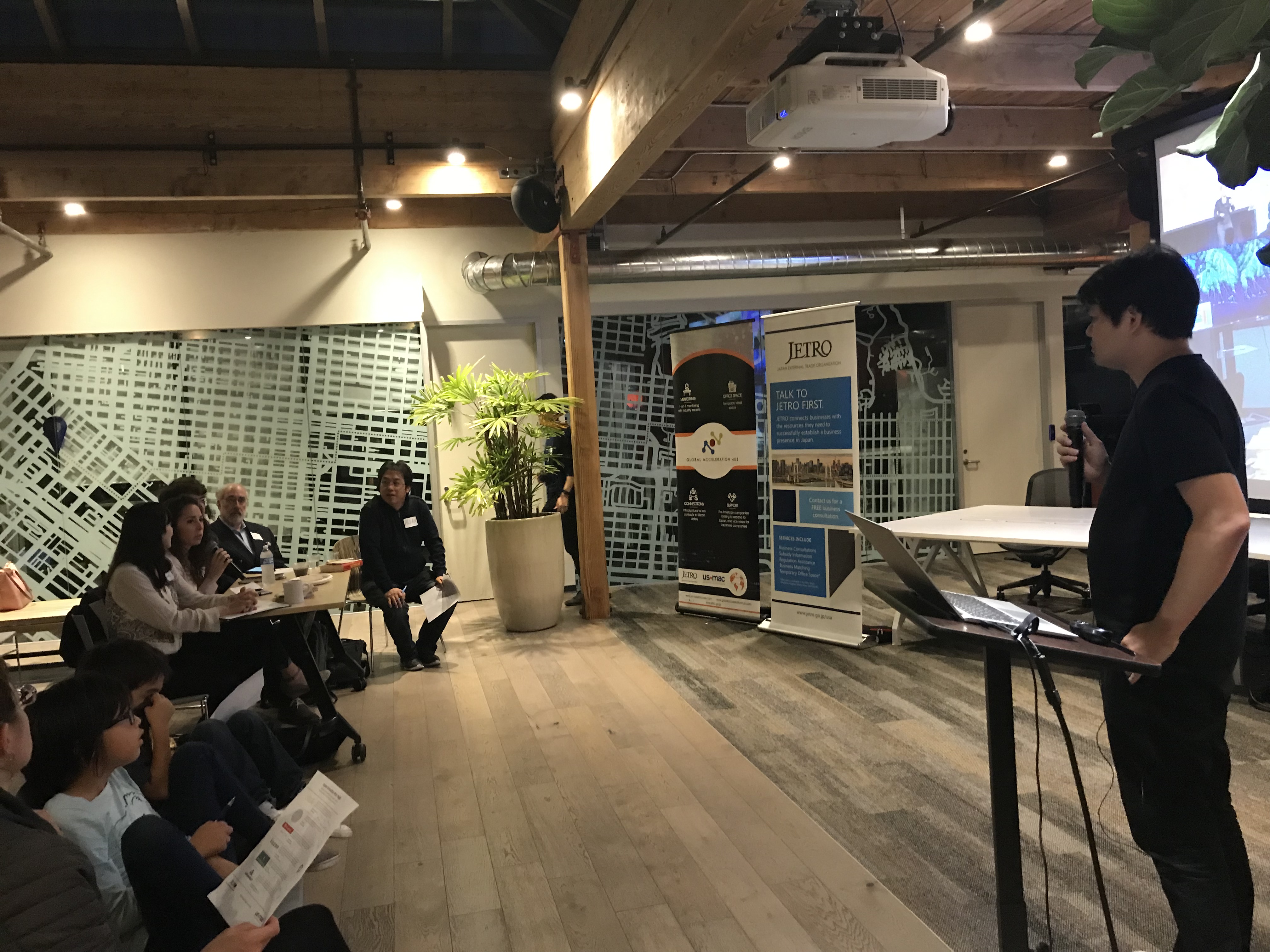 The panelists gave honest critiques and advice regarding the six startups' business pitches, providing a beneficial learning experience for the participants. In particular, the panelists emphasized the importance of laying out a company's plans for fiscal growth and gaining profits, in a market where investments can go far or not depending on the company's business practices. The panelists also gave more specific feedback regarding presentation organization, flow, and content, which the participating startups then applied to their second round of pitches on the 9th.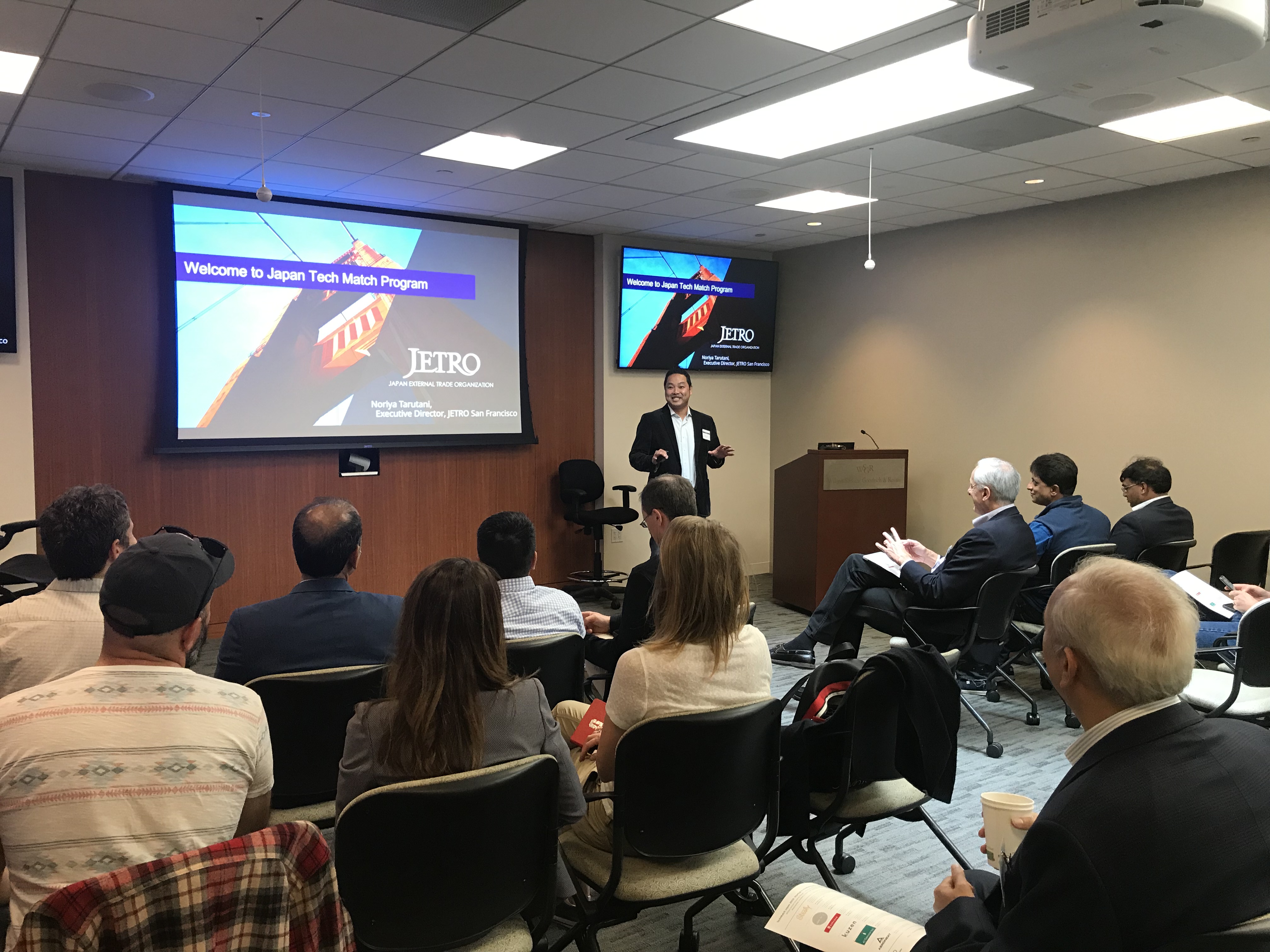 On October 9, JETRO and USMAC hosted the second half of TechMatch at the Wilson Sonsini Goodrich Rosati law firm in Palo Alto. While the Japan Innovation Pitch Night event in San Francisco was open to the public, the TechMatch event on the 9th was a private invitation-only event, focused on providing an intimate environment for the participating companies to network with top Silicon Valley investors. Like with Pitch Night, there was a presentation portion, where the six companies pitched their businesses to investors, but unlike Pitch Night, this was followed with a round of business "speed-dating" in which six companies and six investors were provided the chance to network and discuss one-on-one.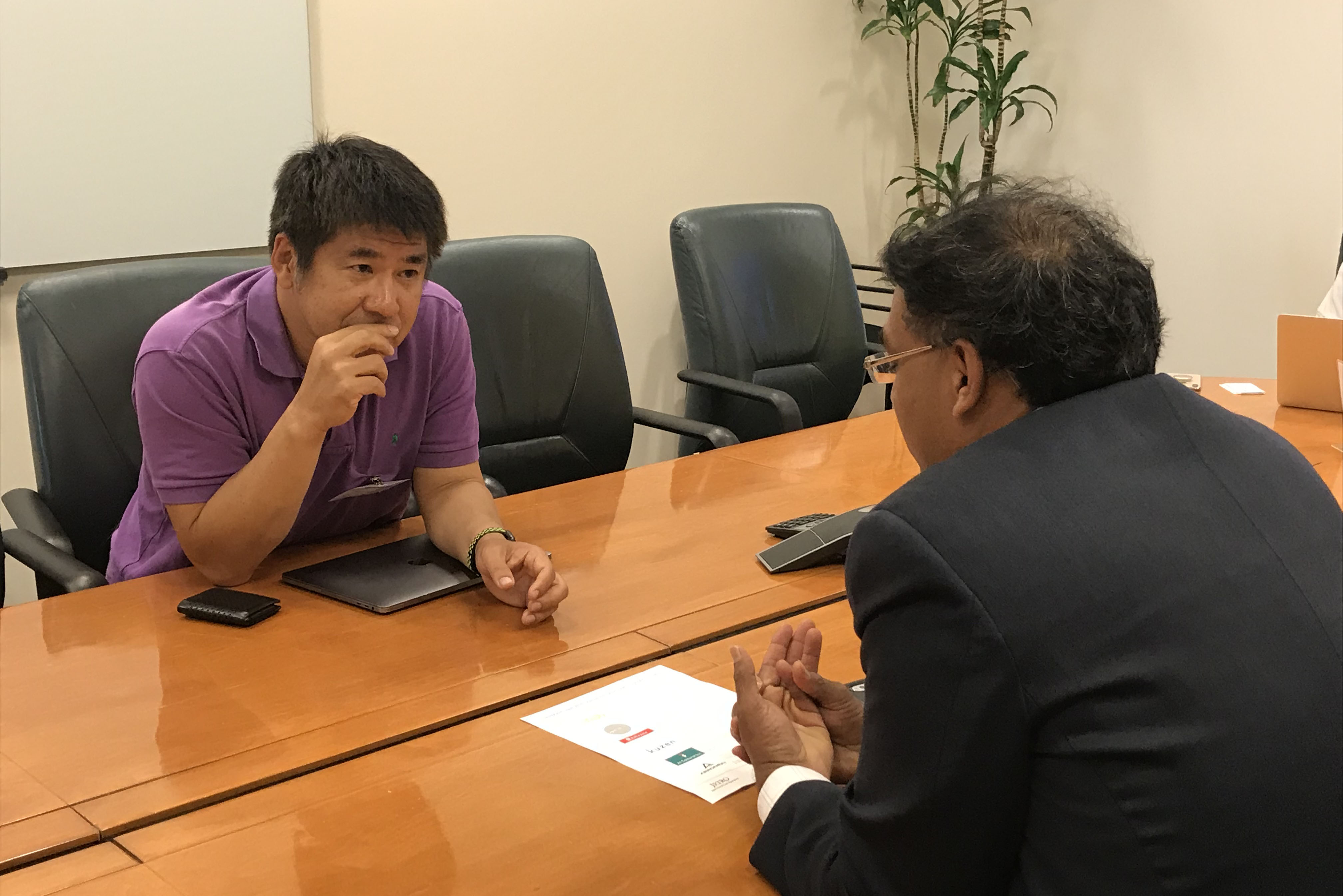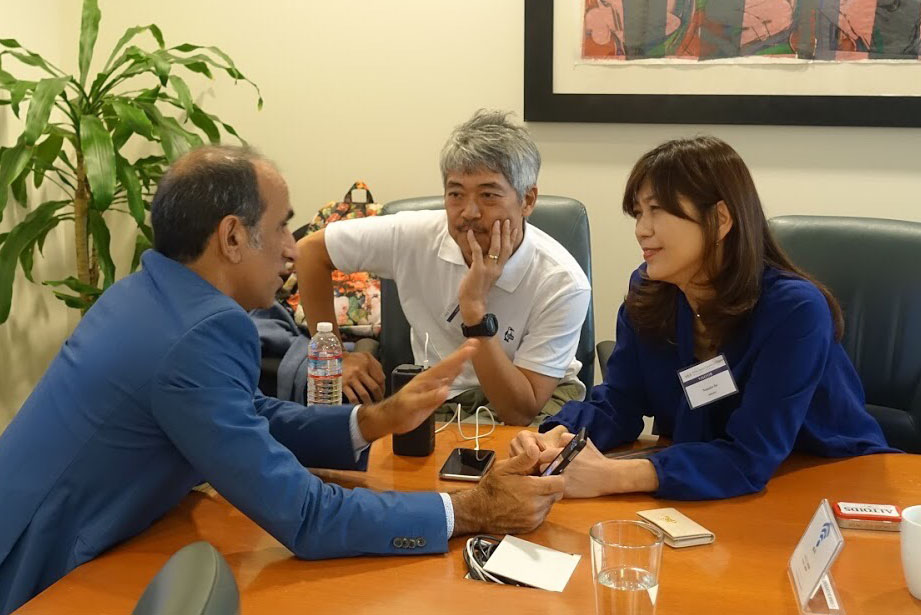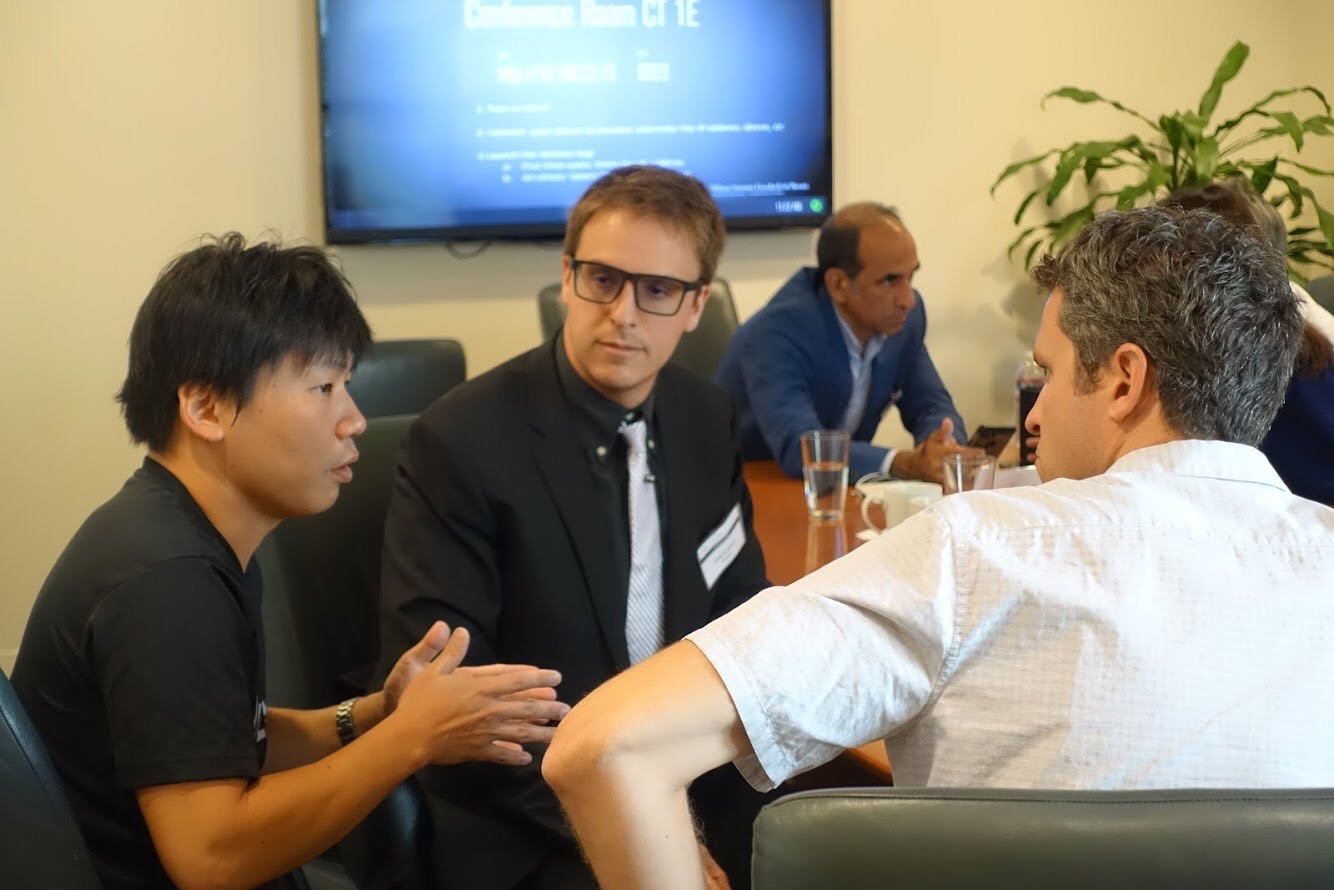 At the same time as the speed-dating portion, other attendees enjoyed a panel discussion entitled "Emerging Innovation Ecosystem in Japan - A Silicon Valley Perspective" hosted by investor and consultant Ron Drabkin (Dreamvision, Miles), and moderated by USMAC CEO Chris Burry. After the speed-dating and panel concluded, guests were invited to a networking lunch where they could interact with one another, as well as with the six Japanese startups at their table-top demos.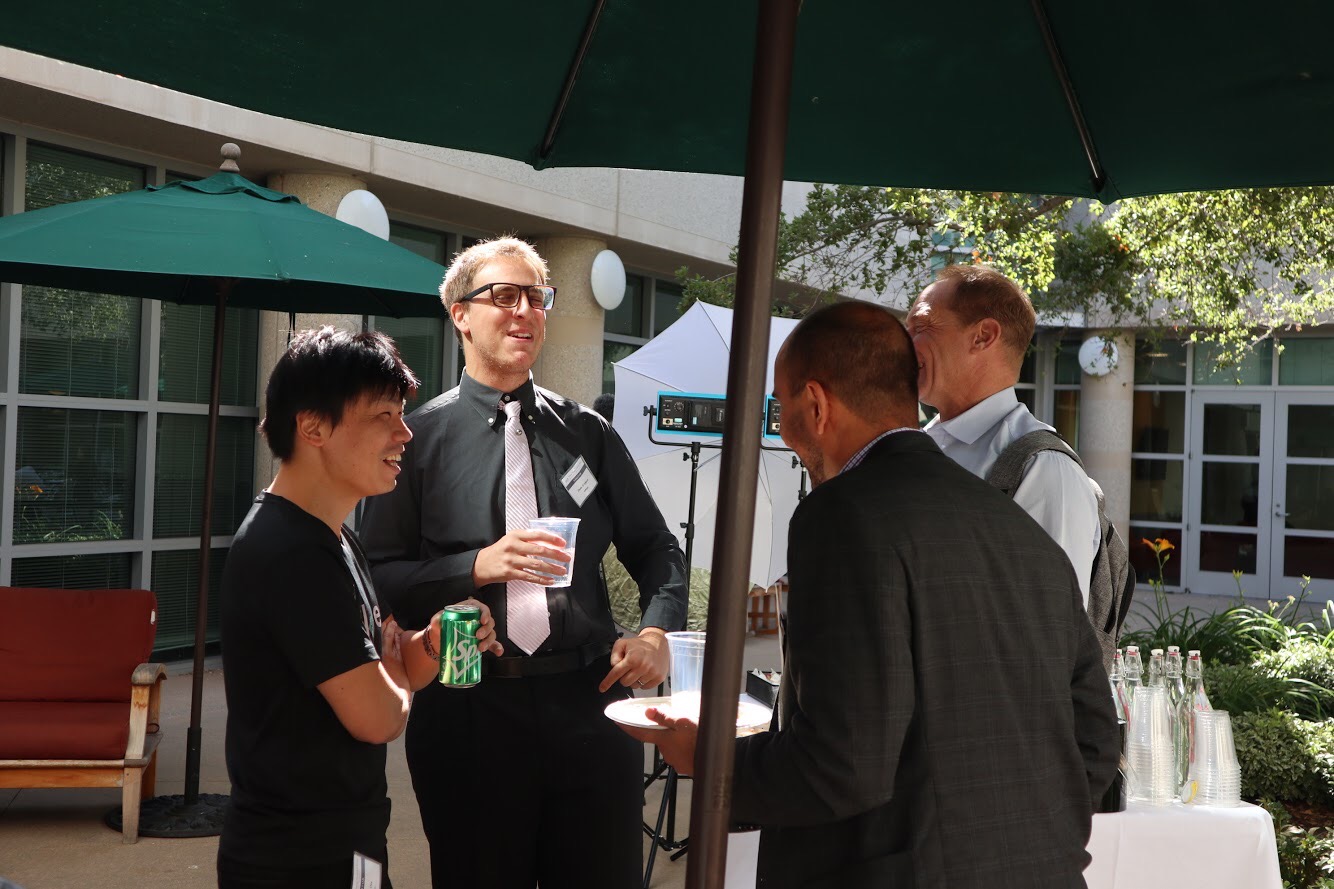 The two-day TechMatch event hosted by JETRO and USMAC provided an opportunity for Japan Innovation Program participants to not only network with investors and interested parties, but also gave them the chance to hear specific feedback and improve upon their own abilities to self-promote. It was a great pleasure to see these companies develop and hone their skills over the 10-month Japan Innovation Program, and then further as participants in the TechMatch program.

For more information on the Japan Innovation Program, click HERE.