Spotlight Newsletter (2014-09)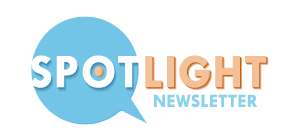 INVESTMENT NEWS
Overview Presentation Is Available - 2014 JETRO Global Trade and Investment Report
In our August edition, we introduced JETRO's annual Global Trade and Investment Report that features JETRO's estimates for world trade and FDI figures, as well as in-depth analysis of the world economy and Japan's place in it. An official overview presentation, "On making Japan a base for international business circulation" (48 slides), is now available.
>>Find overview presentation
here
.
>>Find full outlines here.
2nd Invitation of Applicants for the FY2014 Subsidy Program for Projects Promoting Foreign Direct Investment, Site Location and Regional Development in Japan (Project of site location for global companies)
The Ministry of Economy, Trade and Industry (METI) of Japan annoucned the second invitation of the FY2014 subsidy program that offers incentives of up to 350M yen to global companies for establishing Regional HQ or R&D Sites in Japan. Application ends on October 10, 2014 (12:00 pm, Japan Time).
>>Find more information here here.
>>Please contact your nearest
JETRO USA office
for assistance.
---
COMPANIES TO LAUNCH IN JAPAN
US paper craft stamp company Stampin' Up! commences operations in Tokyo
Stampin' Up! has been engaged in planning, sales and other services regarding original stamps and design paper and cutting tools for craft paper and the like since its establishment in 1988. The company has been aggressively expanding internationally and has bases in Canada, the United Kingdom, Australia, Netherlands, France, Germany and New Zealand in addition to its base in the US. In Japan, there are a number of lovers of paper craft, and there are many fans of the company's products. Thus, the company established a base in Japan in October 2013 and commenced operations.
In order to set up its Japanese subsidiary, JETRO's Invest Japan Business Support Center (IBSC) provided the company with a range of support and services, including free temporary office space in Tokyo and JETRO also helped them by introducing service providers in Japan.
>>Find full news here.
---
JAPAN INDUSTRY & LOCAL CITY REPORT
Access to relevant Japanese industry and city information is critical when deciding to expand a business in/with Japan. Find our recent reports in select sectors and cities that may provide your company with competitive edge it needs to be successful.
Automobile Industry Highlights (Jun. - Sep. 2014)
*Competitive landscape
*Policies and regulations: (1) Mileage efficiency tax, (2) Adoption of international standards for fuel cell promotion
*Alternative energy adoption: (1) Toyota to release FC passenger vehicle, (2) Electric Vehicle car sharing
Food and Restaurants Industry Highlights (Jul. - Sep. 2014)
*Market overview
*Boom from the US: popcorn war begins
*Traditional Japanese food revisited: shaved ice
Local Report : Sapporo - Hokkaido (Sep. 2014)
*Market overview: (1) Transportation, (2) Seaports
*Popular industries: (1) Strong service sector, (2) Weak manufacturing sector, (3) Tech Sector emphasized
*Recent announcement to attract foreign businesses
---
If you are interested in investment in Japan, talk to
JETRO USA
first!
---