Spotlight Events (2014-09-16)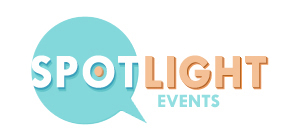 INVEST JAPAN SEMINAR 2014
Corporate Growth Opportunities and Japan's Economic Agenda
Date:
Tuesday, September 23, 2014
Time:
9:00am - 12:20pm
Location:
New York Hilton Midtown, New York, NY
Organized by:
JETRO
Through Abenomics, Japan is trying to make the goal of becoming "the world's best place to do business" a reality.
With the introduction of the Growth Strategy last year, the goal to double the amount of foreign direct investment to Japan from 18 trillion yen to 35 trillion yen by 2020 was set. With regard to the corporate tax reform, the national government, in order to be internationally-comparable, announces to aim to reduce the percentage level of the effective corporate tax rate down to the twenties in several years and will start the first phase reduction from the next fiscal year.
Also, while respecting the initiatives set by the local governments, the government has already designated National Strategic Special Zones that realize unique growth in each region. Starting this month, a new initiative called "Local Abenomics" has been launched, having Abenomics enter a new stage.
Up until now, the prefectural cities have had weak ties to foreign companies; now, they are Japan's frontier.
This seminar's main focus is to introduce to you the potential of the Japanese prefectural cities, and introduce to you to new investment opportunities in renewable energy, healthcare, tourism and many other industries.
Come and discover Japan!
Speakers
His Excellency Shinzo Abe
, Prime Minister of Japan (Tentative)
Jonathan B. Kindred
, President and Chief Executive Officer, Morgan Stanley Japan Holdings Co., Ltd.
Yoshinobu Nisaka
, Governor, Wakayama Prefecture
Yoshifumi Sekiguchi
, Mayor of Tokamachi City, Niigata Prefecture
Daisaku Kadokawa
, Mayor of Kyoto City, Kyoto Prefecture
Seiji Hagiwara
, Mayor of Mimasaka City, Okayama Prefecture
Marc Laitin
, Vice President, Product Management, Opower
>> For event venue, speaker bios, and registration, please click:
Eventbrite site
---

"Deep Dive" - JETRO Sponsored Seminar @ Health 2.0
Date:
Tuesday, September 23, 2014
Time:
3:20pm - 4:15pm
Location:
Ballroom F-G, Santa Clara Convention Center, Santa Clara, CA
Organized by:
JETRO
JETRO will host a business seminar @Health 2.0 8th Annual Fall Conference, a leading showcase of cutting-edge innovation that's transforming health and health care. Our guest speakers represent successful organizations and professionals who have experience in the healthcare industry in Japan, and can guide you how to take advantage of recent deregulation movement and technology innovation.
The seminar is tailored to business executives, entrepreneurs, and academics.
Please join us to share in-depth perspectives on the business opportunities.
Speakers
Sumio Takeichi
, Global Collaboration Center, Japan's National Strategic Special Zone
Toshiro Wakimaru
, MedPeer
---

The Future of Food in a Resource Constrained World
Date:
Monday, September 22, 2014
Time:
5:30pm-9:00pm
Location:
Wilson Sonsini Goodrich & Rosati, Palo Alto, CA
Organized by:
Keizai Society
Most people know about Silicon Valley, but how many people realize that Silicon Valley's backyard is the largest Agricultural production region in the US producing about $50 billion in cash receipts per year? In total there are over 400 ag products grown commercially in California with over a dozen of those products grown solely in California. Nearly a third of what
Americans consume as food is grown in California. But, with the state's water and soil systems at risk exacerbated by global climate change, the future of this vast agricultural system is presented with significant risks and opportunities. This forum seeks to show how technology and investment from Silicon Valley can be leveraged to help address these issues and harness those opportunities moving forward.