Spotlight Events (2015-11)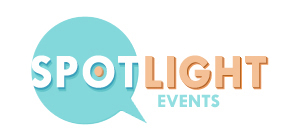 Nippon Gochiso Select Pops up in Berkeley Bowl
Date:
November 2nd to December 27th
Time:
Mon. - Sat. - 9:00 am to 8:00 pm | Sunday - 10:00 am to 7:00 pm
Location:
Berkeley Bowl
(920 Heinz street Berkeley, CA 94710)
Organized by:
JETRO
Nippon Gochiso Select (NGS) is a project to promote authentic Japanese food culture and handcrafted products. Launching for the first time in the Bay Area, NGS is a creative collaboration among food professionals in Japan and the United States that includes a pop-up shop and special limited-edition menu items at NGS partner restaurants.
---

2015 World Alliance Forum in San Francisco
Regenerative Medicine "Let's Talk Business"

Date:
Thursday, November 12 & Friday, November 13, 2015
Time:
All day
Location:
Golden Gate Club in the Presidio, San Francisco, CA
Organized by:
Alliance Forum Foundation
Co-organized by:
The Government of Japan
The World Alliance Forum in San Francisco (WAFSF) serves as a catalyst for commercialization and industrialization of regenerative medicine. Over 300 participants from the United States, Japan, and other parts of the world gather once a year and seize the emerging opportunities in the field of regenerative medicine and stem cells.
2015 WAFSF is entitled "Let's" Talk Business!". Entrepreneurs, business executives and researchers engaged in translation network, conduct business talks, and find potential partners, while industry experts discuss challenges and strategies towards building successful businesses and a solid industry in the field of stem cells and regenerative medicine.
Visit JETRO booth located in the WOODRIDGE room (2nd floor of the balcony) to learn more about business opportunities in Japan!
>> For more information and registration,
please click here.