Spotlight Events (2015-03)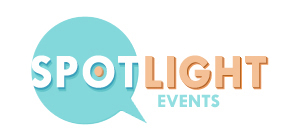 Japan's Innovative New Energy Economy and Grid Growth @Cleantech Forum San Francisco
Date:
Wednesday, March 17
th
, 2015
Time:
3:00 PM - 4:00 PM
Location:
Telegraph Hill at Palace Hotel - 2 New Montgomery Street, San Francisco, CA 94105
New technologies abound as utilities differentiate their offerings and improve the reliability and quality of service. Increasingly competitive markets will push utilities to adopt new software technologies to improve the grid, integrate more renewable, and improve customer engagement and retention. In this session we focus on Japan as a successful case study (among others) for smart and flexible grid development. Japan's energy foundation is shaking off the past of having to rely heavily on imported natural gas. Japanese utilities, which have historically been vertically integrated monopolies, are set to be deregulated in 2016, opening up the market for more competition and introducing new opportunities for growth. Our speakers will discuss this growth, bilateral collaborative efforts, and their views of a more resilient energy system.
For more information and registration, please visit the
Cleantech Forum San Francisco


US-Japan Business Exchange Seminar

Date: Thursday, March 26th, 2015
Time: 10:00 AM - 12:00 PM
Location: Room C-122 at The Georgetown Campus of South Seattle College
6737 Corson Ave. So. Seattle, WA 98108

or

Date: Friday, March 27th, 2015
Time: 10:00 AM - 12:00 PM
Location: Room DISC-162 at The University of Washington Bothell Campus
18115 Campus Way, NE, Bothell, WA 98011

(Two Dates and Two Venues to Fit Your Schedule. Please choose the one that fits your schedule best.)

Background
As supply chains become increasingly global in scope, and international competition increases in the aerospace, information technology and life sciences industries that drive Washington State's economy, small- and medium-sized businesses face important new challenges and opportunities, particularly in rapidly-growing Asian markets.

Purpose
This seminar is designed for small- and medium-sized businesses, educational institutions, and others interested in learning more about doing business in and with Japanese partners. We will introduce potential benefits of using Japan as an entry point to broader Asian markets.

Seminar Topics
Why Japan? Export, business partnership, and two-way investment opportunities
How Washington State businesses can enter and build partnerships in the Japanese market
Facilitated discussion of how small- to medium-sized enterprises can survive and grow by forming global partnerships
Case studies of successful US-Japan partnerships
Support and resources available from local, state, and US federal government
Incentives available through local Japanese government agencies and the Japan External Trade Organization


JETRO - Innovation Through Collaboration

Date: Tuesday, March 31st, 2015
Time: 7:30 AM - 10:00 AM (PDT)
Location: Webtrends Inc, 555 Southwest Oak Street, Portland, OR,97204, United States
Organized by: Japan-America Society of Oregon

Join us for a talk and Q&A session with Mr. Yoshiaki Tojo, Chief Executive Director, JETRO San Francisco, & Program Adviser, NEDO. Mr. Tojo will speak on Best Practices of Innovation via Business Collaboration with a focus on successful collaborations in Silicon Valley. The event will begin with coffee and registration at 7:30 AM followed by the presentation at 8:00 AM. Networking time will follow the presentation. Free with registration and open to the public.