Spotlight Events (2016-7)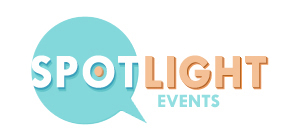 (WEBINAR) Three Keys to Business Success in Japan: Legal, Tax & Labor Management
Date: Thursday, July 14th, 2016
Time: 1:00 p.m. (PDT time)
Location: Online (English only)

Recent economic data shows that the Japanese economy has grown at a better than expected rate. A changing economic climate couple with incentives and subsides for investment have made Japan an inviting location for international expansion.

However, expanding into Japan and creating a successful business there is challenging. Cultural differences, recruiting, and compliance with the regulatory landscape can seem daunting.
Join us for a free broadcast: If expansion into Japan is part of your growth strategy then don't miss this opportunity to learn from the experts.
>> For more information, please click here.
---
(SEMINAR) Discover Osaka: Business Seminar & Networking Reception
Date: Tuesday, August 2, 2016
Time: 3:00 p.m. - 6:00 p.m. (PDT time)
Location: Hotel Nikko San Francisco
Monterey Room (3rd Floor)
222 Mason Street, San Francsico, CA 94102



The Osaka Promotion Seminar is a free event open to professionals interested in doing future business with Osaka. The seminar will discuss developments in Osaka that have made the city more friendly than ever.
Osaka is known as the Gateway to Asia and the Economic Hub of Western of Western Japan; in recent years, it has aspired to another title: Open Innovation Capital of Japan. To achieve this, the city has increased its investment and collaboration programs to help connect foreign companies with local businesses.
This event will also mark the upcoming 60th anniversary of San Francisco and Osaka's sister relationship. To commemorate this lasting relationship, the Mayor of Osaka will present on Osaka's business-friendly opportunities for Bay Area businesses.
Join us to hear experts discuss how to make the most of Osaka's innovation programs.
>> For registration and more information, please click here.