Spotlight Newsletter (2014-07)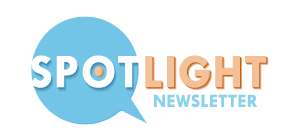 INVESTMENT NEWS
Announcement of Projects Selected Under the FY2014 Subsidy Program for Projects Promoting Foreign Direct Investment, Site Location and Regional Development in Japan
(Project of Site Location for Global Companies)
June 26, 2014 - The Ministry of Economy, Trade and Industry (METI) of Japan offers incentives of up to 500M yen to global companies for establishing Regional HQ or R&D Sites in Japan. This year, six successful applicants were selected to receive this subsidy, including Caterpillar Japan Ltd. (construction machinery) and Stryker Japan K.K. (medical equipment).
>>Find full announcement here:
METI site
---
U.S. Apparel Brand Guess Enters Japanese Market, Opening Its First Japanese Shop in Tokyo
This February Guess, an American apparel company, made a full-scale entry into the Japanese market with a shop in Harajuku, Tokyo. Following this, the company opened shops in Namba, Osaka and Urayasu, Chiba in April and Hakata, Fukuoka in May.
In order to set up its Japanese subsidiary, JETRO's Invest Japan Business Support Center (IBSC) provided the company with a range of support and services, such as offering free temporary office space in Tokyo, consultations with expert advisors in the fields of tax and labor matters and provided information on apparel markets.
>>Find More Information here
---
If you are interested in investment in Japan, talk to
JETRO USA
first!
---
MORE COMPANIES TO LAUNCH IN JAPAN
LLamasoft Expands Operations into Japanese Market
LLamasoft, the global leader of supply chain design solutions, announced an expansion of operations in the Asia-Pacific region, establishing LLamasoft Asia as a new business venture based in Tokyo. The LLamasoft Asia operations opens with an impressive team of over a dozen industry veterans on staff, a proven leadership team and investment from both Japanese professionals and LLamasoft.
This expansion will bring the LLamasoft supply chain design software suite including Supply Chain Guru, Transportation Guru and Data Guru to the Japanese and Asia-Pacific markets.
>>Read full release here:
LLamasoft website
.
---
Notice of Spotlight Newsletter June Edition
Due to JETRO's system migration, we skipped our June edition without notice. We apologize for the delay in delivering our news to you sooner. You can find our June edition on our website that features that following topics:
* JETRO SIgns a Memorandum of Understanding (MOU) With the Massachusetts Office of International Trade and Investment
* Videos of JETRO's Symposium 2014 are Now Available!
* New JETRO Booklet: Establishing An Office in Japan
* Doraemon Debuting in the U.S. this Summer
>>Read full newsletter
here
---
News
Introducing a new San Francisco's business newsletter
The JETRO's new newsletter, Bay Area Update, is designed to deliver trade and investment activities of JETRO San Francisco to accelerate business between the U.S. and Japan. It is your platform to find out how JETRO San Francisco is engaged with local business and to help identify new business opportunities.
The newsletter will feature our primary missions such as:
* Support of U.S. corporations opening an office in Japan
* Connecting Japanese technology startups with the U.S. business
* Promotion of Japanese food, cleantech and games through trade events on the west coast and Japan
* Research on Japanese affiliates in the Bay Area
The newsletter will be published periodically.
"We Are Tomodachi Summer 2014"
The Prime Minister of Japan and His Cabinet published an e-book "We Are Tomodachi Summer 2014," an official magazine to trail activities of the Tomodachi Initiative which was born to support Japan's recovery from the Great East Japan Earthquake in March, 2011. The summer edition includes topics such as:
* Womenomics Is Pushing Abenomics Forward
* Japan's Regional Power - Mie Prefecture & Kobe
>>Find the magazine here:
Prime Minister of Japan and His Cabinet site
Note: "Tomodachi" is friends in Japanese.