Spotlight Newsletter (2014-08)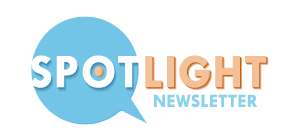 COOL JAPAN NEWS
Tom Cruise, Doug Liman, and Legendary Pictures to Receive J3C Award from Japanese Government
August 19, 2014 - The Japan External Trade Organization (JETRO), the Japanese Ministry of Economy, Trade and Industry (METI), and the Consulate General of Japan, Los Angeles will present the 2nd Annual Japan Cool Content Contribution (J3C) Awards to Edge of Tomorrow director Doug Liman, Edge of Tomorrow star Tom Cruise, and Legendary Pictures for Godzilla (2014). Godzilla producer and Legendary Entertainment's Executive Vice President of Production Alex Garcia will accept the award on Legendary Picture's behalf. The 2nd Annual Japan Cool Content Contribution Awards Ceremony will be held on September 13, 2014 at the Official Residence of the Consul General of Japan in Los Angeles. The J3C Awards honors Hollywood creators for their use of Japanese content. For the first time, the J3C Awards will be held in conjunction with the LA EigaFest. The 4th Annual LA EigaFest, presented by the Japan Film Society, will be held September 12th - 14th at the Egyptian Theater.
Edge of Tomorrow is based on the Japanese sci-fi novel All You Need Is Kill by Hiroshi Sakurazaka and starred Tom Cruise as Major William Cage, a reluctant soldier stuck reliving the same day...
---
INVESTMENT NEWS
2014 JETRO Global Trade and Investment Report - On making Japan a base for international business circulation
JETRO publishes an annual Global Trade and Investment Report. The report features JETRO's estimates for world trade and FDI figures, as well as in-depth analysis of the world economy and Japan's place in it. The 2014 report was recently published, and you can find our press release that outlines 10 key points including:
* World trade and investment on its way to recovery. Moderate resurgence of world economy.
* Japanese outward FDI reaches record high
* Realization of FTAAP through the promotion of TPP and RCEP
* Nationwide effort necessary to increase inward FDI into Japan
A full English report will be made available later this year.
>>Find Full Outlines Here.
>>Find Past Reports
Here
.
Kanagawa Prefecture: Rental Offices for Foreign Affiliated Firms open
Kanagawa Prefectural Government provides rental office space in the Kanagawa Global Business Center for foreign-affiliated firms conducting business centered in Kanagawa Prefecture. All the offices are fully equipped with the necessary office equipment, making it possible to start up immediately in Japan after you move in.
Many businesses congregate in Kanagawa Prefecture because it is part of the massive market of the Tokyo metropolitan area and offers easy access to Tokyo International Airport (Haneda) and Yokohama Port. Come and do business in Kanagawa.
>>Find More About Kanagawa Global Business Center Here.
---
COMPANIES TO LAUNCH IN JAPAN
Ceres Power, a British fuel cell company, establishes a representative office in Kyoto
Ceres Power was established in 2001 to commercialize unique fuel cell technology developed by Professor Steele of Imperial College in the United Kingdom in the 1990s. Since its establishment, the company has engaged in the development of fuel cell cogeneration systems that simultaneously conduct power generation and thermal utilization mainly for residential and commercial use. It also develops and manufactures cells of core parts that convert fuel to electricity with solid-oxide fuel cells (SOFCs) that are highly efficient at power generation along with other products.
While having transactions with US and Korean companies, Ceres Power has established a representative office in Kyoto City as its first overseas base. As factors behind this move, the company mentioned the fact that household fuel cells are more widely used in Japan than in other countries and that it has already begun promoting the joint development of fuel cells with other companies such as auto manufacturers. Moreover, Ceres Power is also paying close attention to the growing interest of the Japanese business sector in fuel cells as a result of the government's energy policy.
In order to set up its Japan representative office, JETRO's Invest Japan Business Support Center (IBSC) in Osaka provided the company with a range of support and services.
>>Find Full News Here.
US aircraft parts and material manufacturer RTI International Metals establishes company in Tokyo
US-based RTI International Metals, Inc. (RTI), which manufacturers and supplies aircraft parts and materials (mainly titanium), established a limited liability corporation in Tokyo in April 2014. RTI has tied up with major Japanese titanium sponge manufacturers and is strengthening its business base in Japan by expanding business transactions with major heavy industries. With the establishment of a base in Japan, RTI aims to further strengthen sales, marketing and customer services and solidify its business presence in Japan. RTI's office in Japan will act as its regional base for the development and expansion of business to its customers in Asia.
In order to set-up its limited liability corporation, JETRO's Invest Japan Business Support Center (IBSC) provided this company with a range of support and services, such as use of free temporary office space and consultations with expert advisors in the fields of company registration, tax ,visa and labor matters. JETRO also helped them by introducing some service providers in Japan, such as recruitment agencies.
>>Find Full News Here.
Mblox Expands into Japan, Increases International Reach
July 30, 2014 - California-based Mblox, the global leader in application-to-person (A2P) text messaging, announced a strategic expansion into Tokyo, Japan. This announcement comes on the heels of two acquisitions that the company made on June 14, a corporate rebranding and a recent office opening in Atlanta.
"We have continued to seize opportunity in the market, driving the industry forward through our platform enhancements, capabilities expansion and increases to our customer base," said Mblox CEO Tom Cotney. "With its recent surge of smartphones, Japan provides a perfect launch pad for Mblox to accelerate growth in the entire APAC region."
>>Read Full Press Release:
Mblox website
Japan Market Entry Case Study: Guess (Apparel)
In the July edition, we reported Guess' market entry into Japan and how JETRO supported the company. Now JETRO's case study article is available for you to understand how the company made the move to add Japan to their global portfolio.
Did you know that Japan ranks second in the world for the average number of jeans owned per person after the U.S.? Guess came back to such a market after their withdraw from a sublicense agreement business in Japan in 2005. Tatsuo Yata, Country Manager of Guess, explains their insights of the Japanese apparel & fashion market and focus on rebuilding its original, global brand concept.
>>Read Full Article
Here
.

(PDF, 170KB)
---
JETRO USA LOCAL NEWSLETTERS
JETRO publishes specialized newsletters that feature JETRO's activities in local regions. Each newsletter is designed to deliver a message from local JETRO Chief Executive Director, as well as the latest local activities to drive JETRO's business initiatives if trade and investment between the U.S. and Japan. Please sign up for a newsletter of your choice to find out how your local JETRO office is engaged with yoru buinsess in the region.
* Bay Area Update (JETRO San Francisco)
* Houston e-Newsletter (JETRO Houston)
* Midwest Newsletter (JETRO Chicago)
>> Find More About Local Newsletters
Here
.
>> To subscribe, please register by submmiting an online inquiry form
here
.
---
If you are interested in investment in Japan, talk to
JETRO USA
first!