Spotlight Events (2016-4)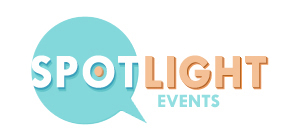 Emerging Opportunities: Regulatory Changes to Japan's Heatlhcare Market (Online Webinar)

Date: Thursday, April 28th, 2016
Time: 11:00 a.m. – 12:00 p.m. (PDT time)

JETRO San Francisco invites you attend a one-hour webinar series on emerging business opportunities for foreign companies in the Japanese healthcare market. The Japanese healthcare market is the second-largest in the world. Its scale, combined with Japan's affluent but aging demographic, presents a number of new opportunities for foreign companies interested in expanding into the Japan market. These developments, combined with Japan's continual push to establish pro-business, regulatory reforms in the healthcare industry, present a range of new opportunities for interested U.S. businesses.
>>For more information, please click here.
---



Big in Japan: Allen Miner on Entering the Japanese Market - Secret Formula for Success

Date: Tuesday, May 3rd, 2016
Time: 6:00 p.m. – 9:00 p.m.
Location: Morgan Lewis
1400 Page Mill Road
Palo Alto, CA 94304
Organized by: Japan Society of Northern California (JSNC)
In this presentation, Allen will share his insights from working with a variety of Silicon Valley firms on their entry to the Japanese market. He shares with us the formula for success followed by the firms that do best in Japan as well as the recipe for failure that is common among firms that don't succeed in Japan. These include issues of how to set up and staff the Japanese operation, how to balance the relationship with headquarters, and whether a wholly-owned subsidiary, JV, or distributorship is the best form for market entry. He'll also discuss typical danger points faced by firms in the Japanese market, and the impact of leadership changes at the parent company on the Japanese operation.
>> For more information, please click here.
---

2016 BIO International Convention

Date: Monday, June 6th to Thurday, June 9th, 2016
Location: Moscone Center
747 Howard St, San Francisco, CA 94103

The BIO International Convention returns to the birthplace of biotech, San Francisco, California for 2016! The Bay Area region continues to grow and advance biomedical innovation while continuing to offer programs and services to support new medical advances. Join the global biotech community in San Francisco and see how the everyday becomes extraordinary at BIO 2016!
>> For more information, please click here.
---

Digital Ukiyo-e Exhibition at San Francisco Japan Consulate

Date: Thursday, April 7th to Thursday, April 21st, 2016
Time: 9:00 a.m. – 4:30 p.m.
Location: Consulate General of Japan in San Francisco
Japan Information & Cultural Center
275 Battery Street, Suite 2100, San Francisco, CA 94111
From Thursday, April 7 through Thursday, April 21, the Japan Information and Cultural Center Gallery of the Consulate General of Japan in San Francisco will feature a new exhibit on Japanese Ukiyo-e prints, digitized and enlarged through the state-of-the-art technology of Hibiya and Hitachi. For the first time in the United States, this exhibition will feature 20 reproduced masterpieces in multiple scales and highlight the extreme detail that this technology can deliver.