Spotlight Events (2017-11)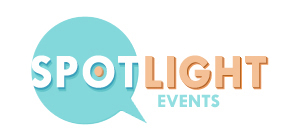 [Event] 2017 World Alliance Forum in San Francisco

Date: Wednesday November 29 & Thursday November 30, 2017
Time: 8:30 AM - 7:00 PM PDT
Location: Golden Gate Club 135 Fisher Loop San Francisco, CA 94129
The World Alliance Forum in San Francisco (WAFSF) serves as a catalyst for commercialization and industrialization of innovative healthcare technologies. Over 300 participants from the United States, Japan, and other parts of the world gather once a year and seize the emerging opportunities in the fields of digital health & healthcare IoT, gene therapy & cancer immunotherapy, and regenerative medicine. JETRO is going to have a booth at the event.
>>For more information, please click here.



[Webinar] How to Successfully Enter Japan's IoT Sector

Date: Tuesday December 5, 2017
Time: 3:00-4:00 PM CST
Location: Online (Anywhere)
Are you looking to sell your IoT-related product or service in the world's second-largest technology market? Our webinar will explore current and anticipated market trends in Japan's IoT sector, how to successfully establish a corporation in Japan, and how to build business relationships with the Japanese IoT community.
>>For more information, please click here.



[Event] Auburn - Free Tools for Starting a Business

Date: Tuesday November 21, 2017
Time: 2:00-3:00 PM PDT
Location: 2702 "I" Street NE Auburn, WA 98002
Thinking about starting a business? You may be surprised to learn how many free and low-cost tools are available to you. Attend this workshop to learn about the following: How to find a business mentor or coach/ Free and low-cost workshops and webinars/ Tools for market research/ Templates for writing a business plan/ Options for financing/ Opportunities in government contracting.
>>For more information, please click here.



[Event] Financing Your Small Business

Date: Wednesday December 6, 2017
Time: 1:00-3:00 PM PST
Location: San Francisco SBA 455 Market Street, Suite 600, CA 94105
A panel of experts representing SBA, a microlender, an SBA Community Advantage lender, a bank or credit union, and an alternative lender, will discuss financing options, what lenders are looking for, credit requirements, and the importance of a relationship with a financial institution. Eligibility guidelines and loan application procedures will also be covered. Registration Required.
>>For more information, please click here.