Spotlight Events (2017-02)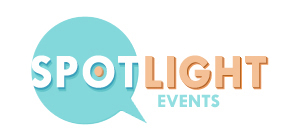 [JETRO/JETRO related Events]
[Webinar] A Look into Japan's Renewable Energy Market
Date: Thursday, February 16, 2017
Time: 2:00-2:40 pm (EST)
This session will feature an introductory presentation by JETRO Toronto on Japan's current renewables energy market, along with upcoming industry forecasts for key verticals such as solar PV, on- shore and off-shore wind and more.
The purpose of this webinar will be to provide general background information about the renewables market in Japan for Canadian and other foreign companies in energy related businesses interested in pursuing potential opportunities in Japan, ahead World Smart Energy Week 2017 in Tokyo in early March.
>>For more information, please click here.
Tohoku Region Update: First-Hand Insights on What's Being Done
Date: Tuesday, February 21, 2017
Time: 5:30 PM - 8:15 PM
Location: Japan Information Center, 737 N. Michigan Avenue, Ste 1000, Chicago, IL 60611
Since March 15, 2012, we have faithfully organized an annual program on the pace of recovery and the challenges that the Tohoku region faces since The Great East Japan Earthquake. Each and every program has featured authentic voices from Tohoku, the northeast region of Japan.
These voices are from Japanese and Americans who are contributing to the recovery; who can explain to us what their experiences have been and what their future expectations are for their region. For us in Chicago, it's one way to keep in touch, to keep pace and importantly to keep strong our bond of friendship with Japan.
This will be our sixth annual program, TOHOKU UPDATE and it faithfully follows those programs that have set a precedent in presenting first-hand insights to the work that is being done to build a positive future. Please welcome and interact with our speakers especially our special guests from Miyagi, Japan.
>>For more information, please click here.
Building a Business in Japan: Key Legal Insights on Fintech & IP
Date: Wednesday, February 22, 2017
Time: 5:30 PM - 8:30 PM
Location: UC Hastings Alumni Center, 2nd Floor, 200 McAllister St., San Francisco, CA 94102
This seminar will highlight 1) deregulation efforts and commercial trends in Japan's Fintech industry and 2) intellectual property laws foreign companies should know when doing business in Japan. This event will be most valuable to entrepreneurs, C-level executives, and business owners who plan to expand to Japan.
This event is hosted by the Japan External Trade Organization (JETRO), the UC Hastings Law School - The East Asian Legal Studies Program, and Japan Society of Northern California. The agenda will feature keynote presentations by legal experts in fintech and intellectual property, followed by a panel discussion and reception.
Japan Quality Pitch and Demo Night
Date: Wednesday, March 1, 2017
Time: 5:30 PM to 8:30 PM
Location: GSVlabs, 585 Broadway, Redwood City, CA 94063
Do you want to learn why Japan makes good quality products? If YES, please come join us at Pitch and Demo Event for Japanese Automotive, Healthcare, Medical Device, and Robotic industries to find out the secret methods. We also invite two Silicon Vally based startups to present their new technologies and service.
This is the second year JETRO is inviting 9 "SOKEIZAI" comapnies from Japan to present their promised technology in the United States. "SOKEIZAI" is a newly-created Japanese word that denotes those products made of metal or other raw materials by using material processing methods. It applies force or heat to metal and raw materials against some molds or dies to fabricate them into almost the net shape of the product in a single or short-time operation.
>>For more information, please click here.
Seafood Expo North America - Boston, MA
Date: Sunday-Tuesday, March 19-21, 2017
Time: 10:00 AM-5:00 PM(3:00 PM last day)
Location: Boston Convention Center, 415 Summer Street, Boston, MA 02210
This is North America's largest seafood trade event. This event will feature 1,000+ companies from 40 different countries showcasing a variety of seafood products and seafood-related services. For professionals who cook or deal with seafood products, this is not an event to miss.
As part of showcasing Japanese seafood products, JETRO will host a booth in the Japan Pavilion section of the exposition. Stop by to try various high-quality Japanese seafood products including yellowtail, tuna, mackeral, octopus, seaweed, and more. JETRO's booth number is #2333. To view the event flyer, click here (flyer is in PDF).
>>For more information, please click here.
[Other Events]
Getting it Right with Your Japanese Business Partners - Top 10 Cultural Survival Tips
Date: Thursday, February 23, 2017
Time: 6:00 PM-8:00 PM
Location: The Philanthropy Center, 221 NW 2nd Ave, 3rd Floor, Portland, OR 97209
This 2-hour program will offer guidance, advice and hands-on practice for local companies who have emerging or on-going business developments with Japan. Join us for a fun evening and learn key cultural practices to help ensure success across the Pacific.
>>For more information, please click here.
CJSJ/JSPS Symposium New Topics, New Technologies and New Times: Japan Ahead
Date: Friday-Saturday, February 24-25, 2017
Time: 9:00 AM-
Location: International House, Ida & Robert Sproul Room
Japan's role in the world is changing. Its long era of postwar prosperity is signaled with a rich harvest of international awards. The Nobel Prize once seemed an elusive mark of success, but by 2014, there were three Japanese-born Nobel Prize winners and in 2015, two. Japan also boasts more native-born Pritzker Prize winning architects than any other nation, in spite of its small size. But the nation's future international influence is a larger question, its economy overtaken by China's. Both at home and abroad, Japan faces many other unmapped challenges.
>>For more information, please click here.