Spotlight Events (2014-11)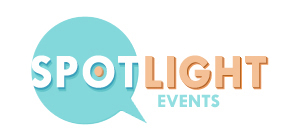 JETRO Booth at RSNA 2014

Date: Sunday, November 30th, 2014 - Thursday, December 4th, 2014
Time: 11:00am - 5:00pm (Sunday), 10:00am - 5:00pm (Saturday - Wednesday), and 10:00am - 2:00pm (Thursday)
Location: McCormick Place, Chicago, Illinois (North Building Hall B)
Organized by: Radiological Society of North America

The 100th Scientific Assembly and Annual Meeting of the Radiological Society of North America, RSNA 2014, will be held from Sunday, November 30,th through Friday, December 5th in the North and South Halls of McCormick Place here in
Chicago. This year, JETRO will be sponsoring seven Japanese companies at our Japan Pavilion in the North Hall, Booth 7937. The companies exhibiting this year are:

CLIMB Medical Systems Inc. (Osaka)
Mammography Diagnostic Workstation
http://www.climb-ms.com/en/


Haltec Corporation (Kobe)
Contact sensing safety devices for CT and X-ray scanners
http://www.haltec.jp/index.html


PSP Corporation (Tokyo)
Picture Archiving and Communication System (PACS)
http://www.psp.co.jp/en/index.html


Renaissance of Technology Corporation (R'Tech) (Hamamatsu)
3D printing medical modeling service and dynamic visualization software
http://www.r-tech.co.jp/


TORECK Co., Ltd. (Yokohama)
Real-time skin dosimeter
http://www.toreck.co.jp/english/index.html


ViewSend ICT Co., Ltd. (Tokyo)
RAD-R Tele-PAC remote medical imaging service
http://www.viewsend-ict.co.jp/


Yasu Medical Imaging Technology Co., Ltd. (Tokyo)
High-quality digital X-ray scintillators, sensors, and LCD displays
http://www.ymitech.com/


Over 50,000 attendees are expected to visit the roughly 700 exhibitors at the show and see some of the latest
breakthroughs in medical imaging and other technological advancements.



ABENOMICS & THE JAPAN-US ECONOMIC PARTNERSHIP

Date: Thursday, December 4th, 2014
Time: 12:30pm-2:00pm
Location: Langham Hotel, 333 N. Wabash Avenue Chicago, IL
Organized by:International Business Council of the Illinois Chamber of Commerce, Consulate General of Japan at Chicago & JETRO

The International Business Council (IBC) of the Illinois Chamber of Commerce in partnership with the Consulate General of Japan at Chicago and the Japan External Trade Organization (JETRO), cordially invites you to a luncheon program to discuss US-Japan economic relations and achievements that have come as a result of "The Three Arrows" policies of Abenomics. Presentations will provide an overview of Japan's key economic sectors & investment trends within the current framework of regional agreements and Asia-Pacific economic integration that will enhance trade and investment opportunities for US companies.


>> For more information, please visit: IBC's Website



JETRO Booth at Renewable Energy World Conference and Expo North America Power Gen International Exposition

Date: December 9th - 11th, 2014 (Tuesday - Thursday)
Time: All day
Location: Orange County Convention Center, Orlando, FL
Organized by: JETRO

For the Fourth year in a row, JETRO is participating in Power-Gen International Exposition to be held in Orlando, Florida from December 9th - 11th. Those attending the show are cordially invited to visit JETRO booth #1350 located inside the Renewable Energy World Pavilion. The Expo, which is the world's largest conference and exhibition for the power generation and public utilities sector, is expected to have over 20,000 attendances from around the world.

As part of our Green Innovations Partnership Program, JETRO booth will be joined by several Japanese companies which will present cutting-edge green technologies. JETRO's objective is to provide opportunities for potential U.S. business partners to connect with innovative Japanese green technologies and expertise, develop, business opportunities and forge strategic partnerships. Please visit the JETRO booth to meet with our exhibitors including:


* HAMAX America, Inc.

(PDF, 1.46MB)
(and more to come)

>> For more information, and to register, please visit: Power-Gen website
>> For any questions, please contact: JETRO Houston Office