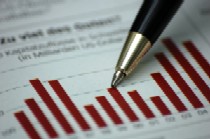 General Statistics
The statistics of Japan, the Japan Statistical Bureau
* Japan's official statistical system in producing and disseminating basic official statistics, and coordinating statistical work
- General statistics of Japan, including Population Census, Labour Force Survey, Consumer Price Index, Family Income and Expenditure Survey, Geographic Information etc.
Trade Statistics
Bank of Japan
- Statistics on Japanese economy, including price indices and finances, etc.
The Ministry of Finance Japan
- Detailed data and statistics about trade between Japan and foreign countries
The Ministry of Economy, Trade and Industry (METI)
- Industrial and commercial statistics on Japanese economy, including economic census for business activity, analysis of all industrial activities, census of manufactures, etc.
JETRO
- Statistics on Japan's international trade and foreign direct investment, including Japan's international trade in goods (Monthly), Japan's balance of payments statistics, and Japan's outward and inward foreign direct investment
The Cabinet Office
- General statistics on Japanese economy, including index of business conditions, business outlook survey, consumer confidence survey, etc.,
Taxation & Customs
The Japan Customs
- Japan's customs tariff schedule
- FAQ about customs in Japan
Standards & Regulations
JETRO
- Some documents devoted to Japan's standards and regulations concerning import procedures, quarantine periods, technical requirements, etc.
Relevant Organisations
Department for International Trade (DIT)
DIT assist UK companies who wish to export their products overseas.
Export to Japan
Export to Japan is a not-for-profit partnership between UK Trade & Investment Japan, British Airways, the British Chamber of Commerce in Japan and Business Link Japan.
They support UK companies to enter, expand and thrive in the Japanese market.
Scottish Development International (SDI)
SDI assist in the growth of the Scottish economy, by encouraging inward investment and helping Scottish-based companies develop international trade.
Invest Northern Ireland (Invest NI)
Invest NI support new and existing businesses to compete internationally, and attract new investment to Northern Ireland.
Industrial Development Agency Ireland (IDA Ireland)
IDA Ireland is the Ireland's inward investment promotion agency, who is responsible for the attraction and development of foreign investment in Ireland.
Finpro
Finpro is the national trade, internationalization and investment development organization in Finland.
Business Sweden
Business Sweden facilitates for Swedish companies to grow internationally and for foreign actors to invest in Sweden.
The Japan Chamber of Commerce and Industry in the UK (JCCI)
JCCI is the central organization to which all Japanese local chambers of commerce belong to. They offer a business database for foreign companies who are seeking Japanese trade partners (JCCI members throughout Japan) and new trade opportunities.
Tokyo Trade Centre
If you are looking for companies based in Tokyo, in particular small and medium-sized companies, Tokyo Metropolitan Small and Medium Enterprise Support Centre can assist you in your search.
The Tokyo Chamber of Commerce and Industry (TCCI)
TCCI membership is comprised of companies of a variety of types and sizes: large enterprises, SMEs, private enterprises, other organizations, and individual businesspersons in the 23-ward area of metropolitan Tokyo. Members are involved in all types of business, and work together to overcome problems or enhance business opportunities that would not be possible for individual entities.
The Osaka Chamber of Commerce and Industry (OCCI)
OCCI represents the Osaka-Kansai region as a major economic organization. OCCI take up a wide variety of activities and projects. For example, we carry out constructive representation and policy proposal activities as a leader of public opinion, for promotion of business and industry, reinvigoration of, and strengthened functions to attract visitors by cities, as well as invitation of investments.
Invest in KANAGAWA, the Kanagawa Prefectural government
Kanagawa Prefecture is located next to Tokyo. The Kanagawa Prefectural Government offers a wide variety of assistance to support foreign companies start their business in the prefecture.
The government not only provides general information and advice but has also offers a free temporary office space and continues to provide foreign companies with an enriched post-start up support scheme, including official PR activities and follow-up services.
The Japan National Tourism Organisation (JNTO)
JNTO is involved in a broad range of activities promoting travel to Japan through various activities overseas as well as tourism-promoting activities in Japan.
Presentations
-
The Japanese Economy
– Towards Twin Engine Nation - by Jun Arima, Director General of JETRO London
- Impact Investing in Africa

(2.3MB) (April 2022)
A catalogue of key impact investors across Africa's startup landscape