B2C Promotion Events
Making business meeting arrangement for importers and distributors, retailers and so on to source a variety of Japanese food and beverage. Collaborating to organize in-store and/or online promotion events which aim at marketing new and exceptional products, building brand awareness among consumers and stimulating market demand.​
18 March ~ 19 March 2023 Japanese Sake Promotion Event in MATTA Fair March 2023
A Japanese sake promotion event held in collaboration with JNTO Kuala Lumpur office for the first time at MATTA Fair, Malaysia's largest travel fair. This promotional effort is aimed at discovering new potential consumers and gaining awareness for further expansion of the Japanese sake market in Malaysia besides synergistically expanding the inbound tourism and exports of Japanese agricultural, forestry and fishery products and foods.
15 July ~ 8 August 2021 B.I.G. Japan Town Fair
​
A promotion event of Japanese food and beverage held at Ben's Independent Grocer (B.I.G.) @Publika, a premium grocery store in Kuala Lumpur and its online stores on Bites Shop, Lazada and HappyFresh. ​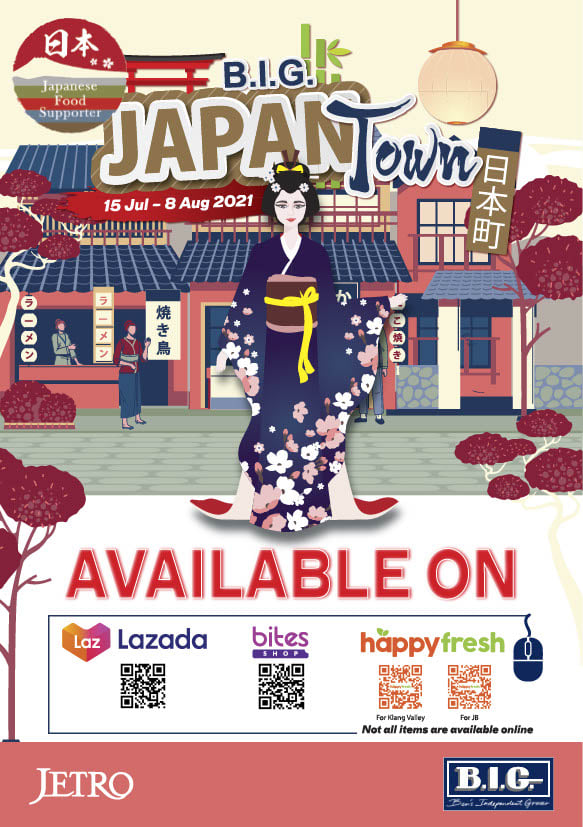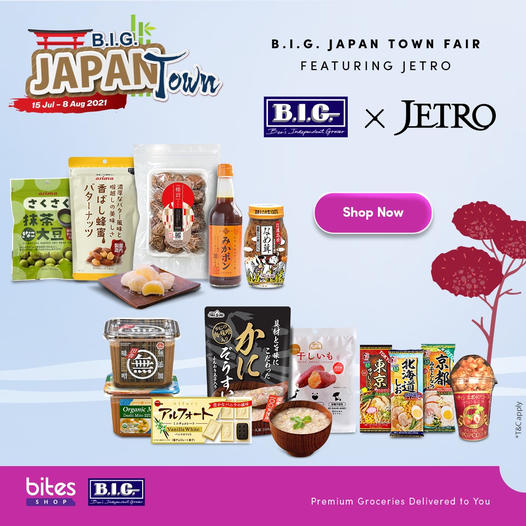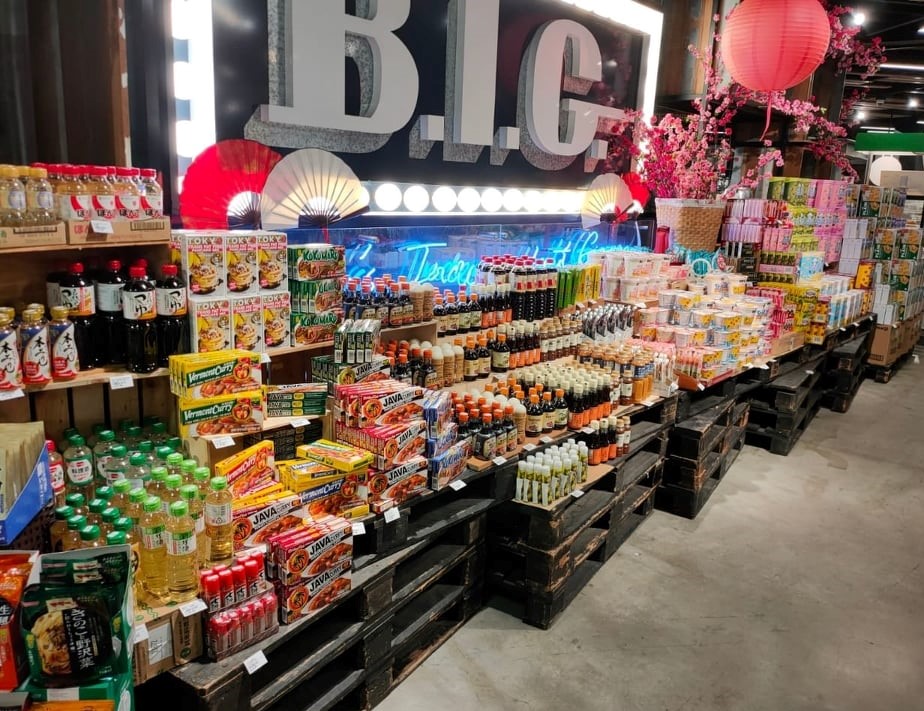 18 ~ 30 March 2021 Osaka X Kansai Food Fair​
A promotion event of Osaka and Kansai food and beverage which was held at Village Grocer @EkoCheras Mall, a premium supermarket in Kuala Lumpur and E-commerce website of a Malaysian importer mainly dealing with Japanese food products.​
Press release: https://bernama.com/en/business/news.php?id=1944943
​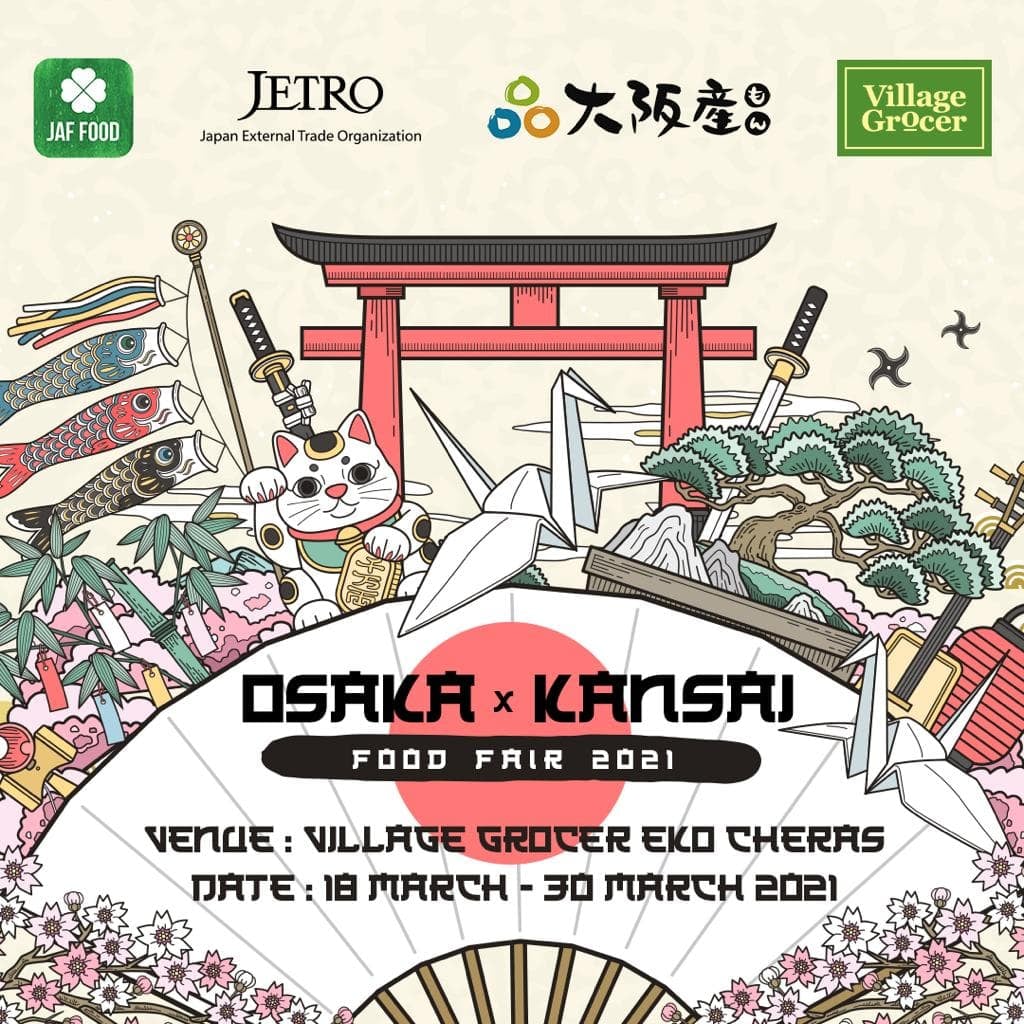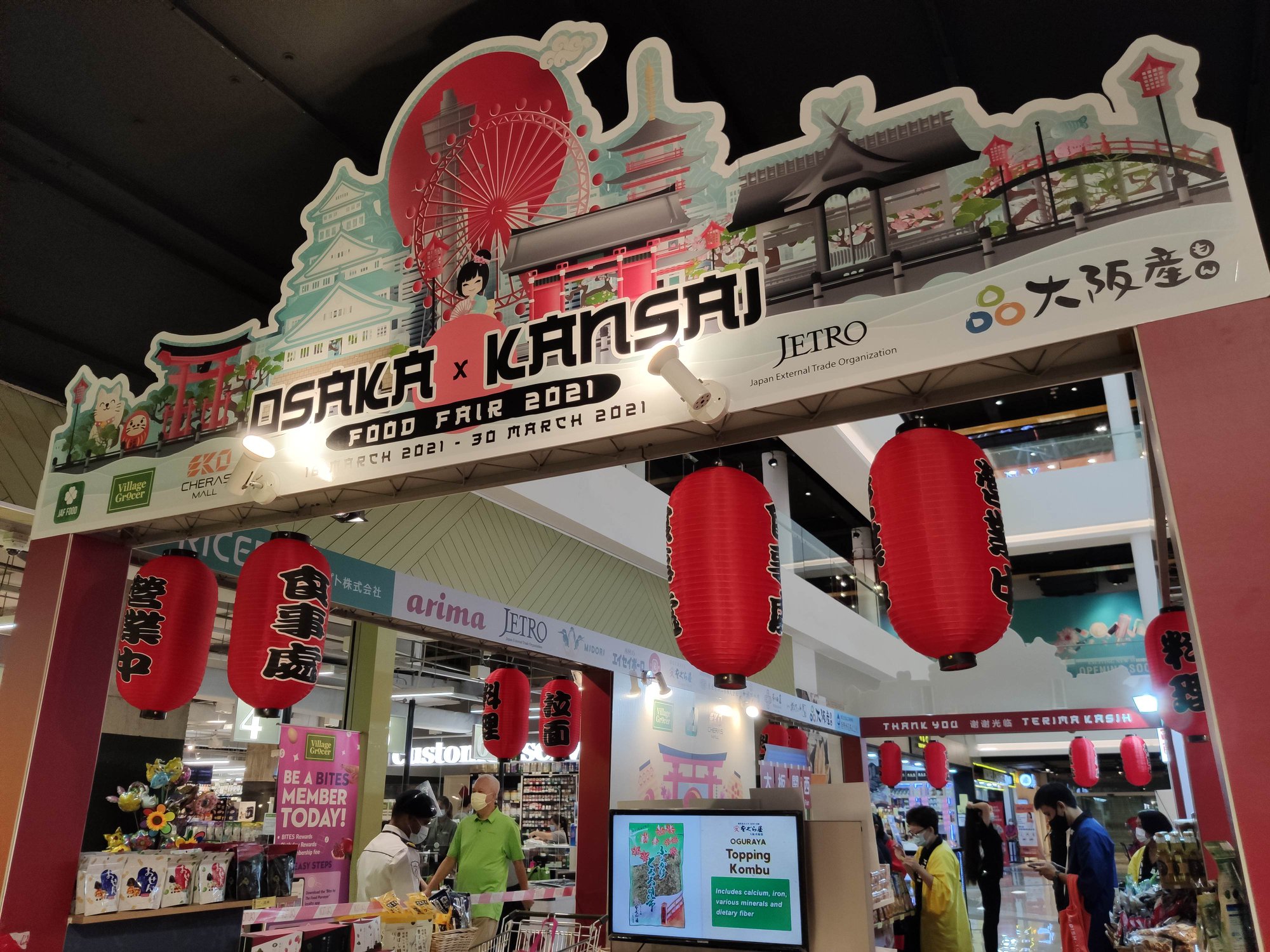 31 Dec ~ 31 Jan 2021 Japanese Sake Month Campaign​
An online promotion month for Japanese sake with the collaboration of a major Japanese alcoholic beverages E-commerce site, "Sakekami" in Malaysia.​
18 ~ 31 Aug 2020, 17 ~ 30 Sept 2020, 18 ~ 31 Oct 2020
Japanese Food Promotion on GrabFood​
A promotion campaign participated by over 100 Japanese restaurants which offered free gift and promo code for customers who ordered Japanese food on GrabFood, a major food delivery service provider in Malaysia.
​