[Webinar] How to Effectively Leverage Japanese Social Media Platforms for U.S. Companies Targeting the Japan Market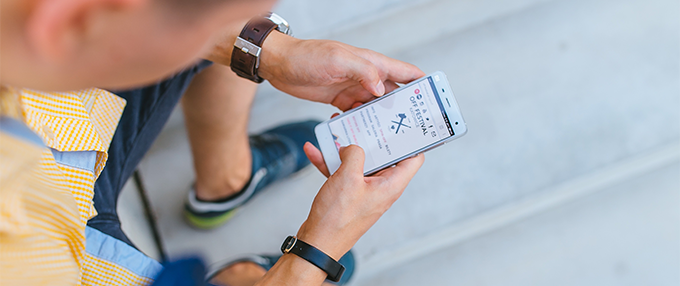 Learn how to effectively utilize social media to expand
your business presence in Japan with our free webinar.
DATE & TIME
Thursday
November 9, 2017
4:00-5:00 PM EST

VENUE
Online (Anywhere)

REGISTER
Cost: FREE



OVERVIEW
When a foreign company enters the Japanese market, they need to adapt their marketing strategy to local consumer behavior. Failure to do often results in high marketing spend with low ROI.
Many foreign companies fail to properly localize their marketing strategies when entering Japan; these companies mistakenly assume the tactics that won them clients in their home country will also work abroad despite deep cultural differences.
This webinar will highlight consumer relationships with social media in Japan, and how foreign companies can effectively utilize digital platforms to expand their business presence to Japanese consumers.
Hear experts compare and contrast the different ways consumers utilize social media in Japan and the United States. This webinar is especially recommended for SMEs who want to successfully market to Japanese consumers without hiring third-party ad agencies.
SPEAKERS
Bant Breen – Founder and CEO of Qnary




Bant has a lengthy global communications track record steeped in guiding digital media innovation. Before launching Qnary, Bant was the Worldwide CEO of Interpublic Group's global search and social media agency Reprise Media. Past roles have included President of global media agency Initiative, Executive Director of the IPG Media Lab, founder of Ansible (IPG's Mobile Marketing Agency), and Executive Vice President of global digital communications at Universal McCann (IPG). Bant was inducted into the Advertising Hall of Achievement in 2010

Masahiro Kano – CEO of Qnary Japan




Masahiro Kano is the current CEO of Qnary Japan. Before joining Qnary, Masahiro was the Japan Country Manager for Krux Digital, Inc. He also boasts an extensive background prior to Krux Digital in various CEO and manager positions, including CEO at TubeMogul Japan, Chairman and CEO at Nielsen//NetRatings, and President and CEO of McAfee Japan KK.
SPONSORED BY
This event is sponsored by JETRO (Japan External Trade Organization).