[Press Release] Upcoming Showcase at the International Franchise Expo 2016 - New York, NY
New York, NY, June 8, 2016 - JETRO, Japan External Trade Organization, is proud to announce its participation for International Franchise Expo 2016, to be held Jun 16 - 18, 2016 at the Jacob K. Javits Convention Center in New York City. For the purpose of promoting Japanese franchise opportunities to the U.S. market, the Japan Pavilion will showcase 6 companies to IFE: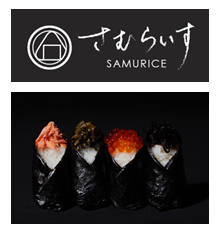 AGRI HOLDINGS, Inc. (Booth #809)
With a vision to enrich the world by introducing Japan's Agriculture and Food Culture, we are aspiring to become a world leading Agriculture & Food Company for a new generation. We build global value chains from agricultural production to the outlet through our subsidiaries; Nihon Agri Farm produces agricultural commodities in Japan, Mirai Shuhan promotes Sake to the world and Samurai Food produces and retails Rice balls and lunch boxes in Singapore. We also distribute and export rice through our affiliated company "Rice Frontier" which is co-funded by the Ministry of Agriculture, Forestry, and Fisheries.
Copel Corporation (Booth #806)
At Copel, we provide early childhood education with a focus on whole brain development with a method to stimulate children's curiosity through our various original teaching materials as well as our fun programs designed to be like a show. We are utilizing over 2,000 types of class materials and 10,000 kinds of card-type teaching materials, which we applied for Guinness World Records as the largest educational materials. Student's age groups range from 4 months to 12 years, and because they tend to stay for a long time, the structure of every-increasing sales has continued with stable growth.
Human Resource Communications Ltd. (Booth #909)
Starting-up from a spa in Kyoto, we develop and sell natural aromatic skin care products. The founder, Ikuyo Kasuga is a CIDESCO International Esthetic License certified professional beautician. Taking advantage of the many years of experience, we developed skin care products inspired by the Japanese Spa Methods. The Beauty of Japanese skin has a world-wide reputation. Through skin care, we make Japanese Beauty accessible to the world.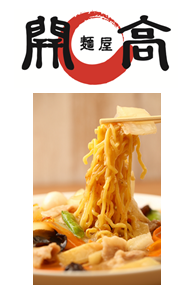 KAIKO, LTD (Booth #804)
"Hokkaido Ramen Kaiko" is a popular ramen restaurant with its head office in Hokkaido. Founded in 2001, we have succeeded gaining support from our customers who are hard to please, and we now have five stores in Japan and one store in Singapore. Our specialty is miso (fermented soy bean paste) ramen, and we offer two choices of miso: red and white. Our ramen is always freshly made. We want to spread Japanese food culture and authentic Hokkaido Ramen to the world.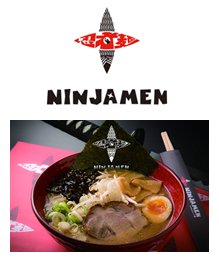 Shinsen Inc. (Booth #805)
Shinsen Inc. from Asia to the world
A famous Hokkaido Shinsen Nama Ramen store in Taiwan, "Isshin" will soon change its name to NINJAMEN. We moved the flag franchise store in Japan from Tomakomai, the city close to New Chitose Airport, to Chuo-ku Odori, a prime location in Sapporo city. We strive to improve our restaurant administration efficiency every day. During The 2015 IFE and FLAsia, we received franchise offers from around the world. Our group headquarters being an advertising agency and advertising production company, we are also professionals in marketing promotions.
TENTAKAKU Co., Ltd. (Booth #808)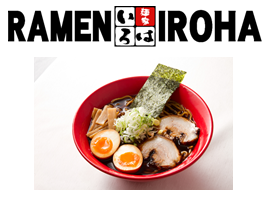 In one of Japan's largest ramen festivals "Tokyo Ramen Show", we were awarded the best in Japan for five times. We started FC deployment abroad in 2013, and currently have seven FC stores. In Japan, we directly manage seven stores. We expanded, mainly in Southeast Asia, to Hong Kong, China, and Thailand. However, as our franchise system gets more established and refined, we are planning to spread to the United States and beyond. We offer many types of Ramen as well as a number of side menus as we expand our Ramen specialty into proposing a new concept – "Ramen Dining".
International Franchise Expo 2016
The International Franchise Expo (IFE) is the premier annual event for the franchise industry. From domestic or international expansion to selling single units, area developments or master franchises, the International Franchise Expo is THE industry's one stop franchise event. IFE is owned and operated by MFV Expositions, producers of shows in the United States, Mexico, Japan, the United Kingdom and Ireland.
Japan Pavilion at International Franchise Expo 2016
Dates: June 16 - 18, 2016
Hours: 10:00 AM - 5:00 PM
Location: Booth #905 / Level 1
Jacob K. Javits Convention Center
655 W34th St., New York, NY 10001
Japan External Trade Organization (JETRO)
JETRO is a government-related organization that works to promote mutual trade and investment between Japan and the rest of the world. Originally established in 1958 to promote Japanese exports abroad, JETRO's core focus is helping small to medium size Japanese firms maximize their global export potential and promoting U.S. companies set up an office in Japan. Our eight North American branches are located in Atlanta, Chicago, Houston, Los Angeles, New York, San Francisco in the U.S. and Toronto, Vancouver in Canada.