Traditional and Modern Ways of Matcha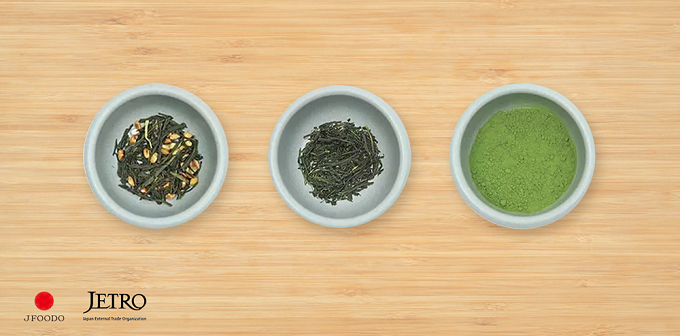 Discover the sophisticated flavors of authentic Japanese matcha tea and
engage in a classic Japanese matcha tea ceremony!
DATE & TIME
Sunday
December 15, 2019
12:30 PM - 3:00 PM PST

VENUE
Tinker Kitchen
3233 22nd Street
San Francisco, CA 94110
Google Map

COST
FREE



OVERVIEW
Join experts Eric Gower and Kanako Nishimura for a deep dive into the extraordinary world of matcha. You'll be taken through a seminar on the tell-tale signs of great matcha (umami, color, aroma, frothability, finish) and the ins-and-outs of importing high-quality matcha. This will be followed by a demonstration of the Matcha Tea Ceremony, a tradition dating back to 9th century Japan. This event is specially curated for F&B business owners/workers interested in learning more about matcha and understanding the burgeoning trend of Japanese green tea.

Spaces are limited, register to reserve your seat.

AGENDA
| | |
| --- | --- |
| 12:30 PM | Doors open |
| 1:00 - 2:00 PM | Seminar & Tea Ceremony Workshop |
| 2:00 - 3:00 PM | Networking and Tasting |
| 3:00 PM | Doors close |

SPEAKERS
Eric Gower is the founder of Breakaway Matcha with 16 years of experience living and working in Japan as an author, editor, private chef and cooking teacher.
Kanako Nishimura is an Edo-senke Tea Ceremony instructor with 20 years of experience in Japan and the U.S.


TEA VENDORS
Breakaway Matcha
https://breakawaymatcha.com/
Breakaway Matcha was founded in 2010 by author and chef Eric Gower. The company specializes in sourcing, custom blending, and distributing of high-quality matcha. They also design and offer special matcha ceramics and teaware to enhance the enjoyment of this very special tea and provide ongoing support and training in matcha preparation to many of the most celebrated restaurants in the world. They believe that, one day sooner than later, demand for artisanal matcha will begin to approach that of artisanal coffee, and that artisanal matcha will do for green tea what espresso did for coffee.

Roots and Craft Tea Roasters
https://www.rootsandcraft.com/shop
Roots and Craft is an independent tea brand based in San Francisco offering organic, single-origin, and small-batch teas from Miyazaki prefecture. All teas are sourced directly from reliable growers they've built relationships with by regularly visiting their farms.

Studio Miyabi
https://www.instagram.com/studio_miyabi/
Studio Miyabi is making Japanese confections naturally in California using traditional techniques with no white sugar or artificial colors. In-season locally sourced ingredients are handcrafted to express the spirit of the natural world in both the form and flavor of the treat. Traditional techniques with modern sensibilities are coming together to experiment with sweets that more people can enjoy.
PRESENTED BY
Japan External Trade Organization (JETRO)