[Event] Find New Flavors from Japan at Our Sake & Cheese Pairing Event - Houston/Dallas, TX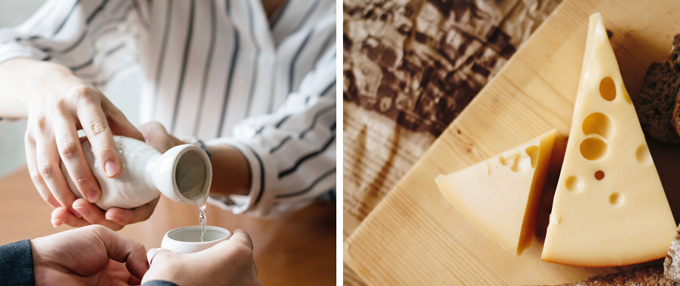 Join us for a complimentary tasting of Japanese sake. Try a wide array of unique sakes from across Japan and pair them with cheeses.
JOING US IN HOUSTON

DATE
Wednesday
October 31, 2018
TIME
Session 1
10:30 AM - 12:00 PM CDT
Session 2
2:30 PM – 4:30 PM CDT

VENUE
REGISTER
OVERVIEW
Round out your sake knowledge with this free sake tasting. This event will also feature an educational session on how sake is made, how to distinguish different types of sake, and how to pair sake with various types of cheeses for an optimal drinking experience.
The event will be held at 10:30 AM and 2:30 PM on October 31 in Houston, and 3:00 PM on November 1 in Dallas.
This event is FREE and intended for members of the Food & Beverage Industry Professionals & Media only. Attendees must be 21 years of age or older to try sake.
EVENT HIGHLIGHTS
• An educational session by an internally recognized authority on sake
• 9+ Japanese sake samples for tasting
• Various kinds of cheese to pair with Japanese sake


JOING US IN DALLAS


DATE & TIME
Thursday
November 1, 2018
3:00 PM – 4:30 PM CDT

VENUE
REGISTER

SPEAKER
Timothy Sullivan, "SAKE SAMURAI"
Timothy is an internationally recognized authority on sake; in 2007, he was awarded by the Japanese Sake Brewer's Association for his work to promote sake outside of Japan. He is the founder of Urban Sake.
ORGANIZED BY
Japan External Trade Organization (JETRO)
SUPPORTED BY
SOUTHERN GLAZER'S WINE & SPIRITS; The Texas Wine School


**For more information, please contact JETRO Houston.**