JETRO Webinar Offers In-Depth Look at Japan's IoT Market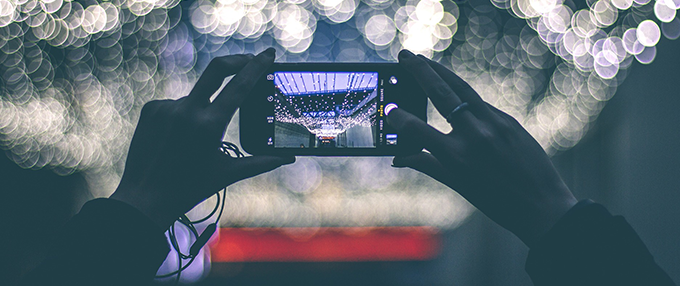 AUGUST 8, 2016 - JETRO San Francisco hosted a webinar focused on new developments in Japan's IoT industry. The webinar, presented by JETRO San Francisco Chief Executive Director Yoshiaki Tojo, focused on several aspects of the IoT industry:
· Current growth and expected projected growth in Japan's IoT market value over the next five years
· Developments in Japan's ICT market and infra structure that have prepared the country for future IoT solutions
· Informational and cultural barriers IoT companies and face in the Japanese market
· Changes to Japan's privacy and information sharing policies (includes focus on recent changes to APPI law and the establishment of the My Number system)
· Current government incentive programs available to foreign IoT companies seeking to establish a business in Japan.
Japan's current IoT market is valued at $103 billion, a number that accounts for approximately 23% of all IoT market revenue in the Asia-Pacific region. This figure is expected to increase by nearly 70% over the next five years thanks to recent government incentive programs, consumer demand, and the fast-approaching 2020 Tokyo Olympics.
Consumer interest in IoT is helped by Japan's mature ICT market, solid broadband infrastructure, and consumer familiarity with cloud service products. However, some barriers do remain to successful market entry:
On a product level, IoT products often suffer from weak value proposition, present new security and privacy risks to users, and are not intuitively easy to understand (some consumers report confusion about which product works with which electronic device). In addition, IoT companies struggle against herding behavior exhibited by consumers. Studies have shown Japanese consumers tend to wait for the approval of their colleagues and peers regarding a new technology before embracing it themselves. Although this can help companies establish a dedicated buyer base once a product begins to trend, it makes early market entry especially difficult.
Despite these challenges, companies remain optimistic about the future of Japan's IoT market. Domestic IoT startups are on the rise, and even household brands are making efforts to increase their share of the growing IoT industry. In July, telecommunications giant SoftBank purchased ARM Holdings, a British-based semiconductor and software company, as part of its preparation for IoT services. In May, multinational conglomerate Hitachi dedicated $2.8 billion in investments towards IoT-related research and development.
Industry growth has also seen national and local government support in the form of subsidiary and incentive programs for foreign IoT companies (both startups and established brands). One recent program, the Global Innovation Centers Subsidy Program, supports foreign companies seeking to perform experimental or feasibility studies for the purpose of regenerative medicine and IoT products and services.
To learn more about recent developments in Japan's IoT industry, watch the full webinar recording or download the presentation slides. Both can be found below:
[VIDEO LINK] How to Make the Most of Japan's IoT Market
[PRESENTATION SLIDES DOWNLOAD] How to Make the Most of Japan's IoT Market (PDF) (1728KB)