Follow JETRO USA on Instagram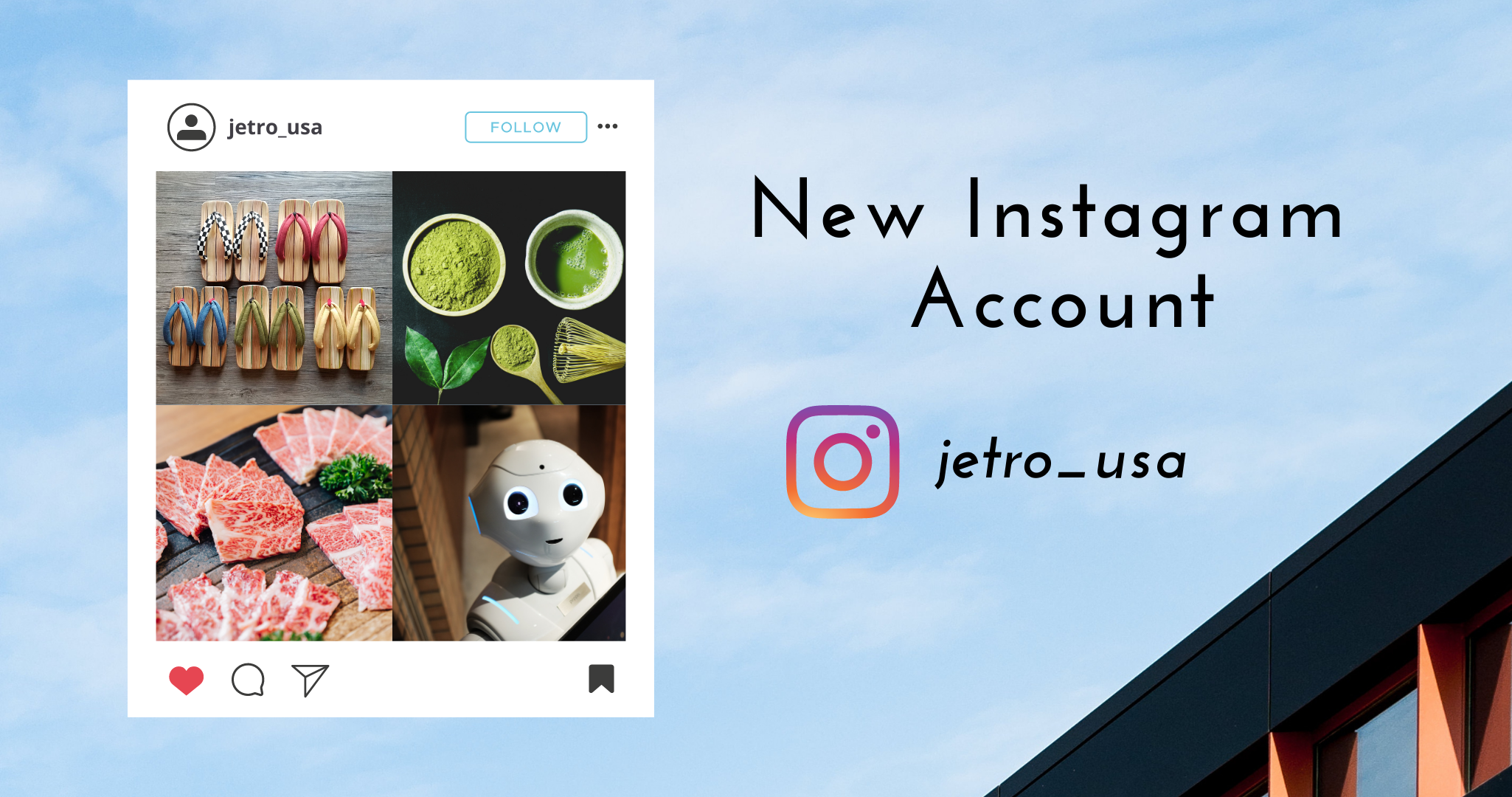 Keep up with the latest in Japanese tech, design, fashion, food, and more by following @jetro_usa on Instagram!
UPDATE 11/4/22: @jetro_sanfrancisco is now @jetro_usa! We will now be covering updates from all 6 of our US offices!
-----------------------------------
JETRO's San Francisco office is excited to announce that it has launched an official Instagram account. Follow @jetro_sanfrancisco to see what they are up to! They will cover everything from the latest consumer tech from Japan to Japanese food products to traditional Japanese crafts to Bay Area startups expanding to Japan.


JETRO is a Japanese government-affiliated nonprofit organization that promotes and facilitates trade between Japan and the US. JETRO has six offices throughout the US, but this account is run by the JETRO San Francisco office and will primarily highlight their activities.


While JETRO USA as a whole is active on other social media platforms, the JETRO San Francisco staff decided to start this Instagram account to highlight more region-specific matters, showcase new angles to their work, and reach newer audiences.


NOTE: JETRO is a nonprofit organization and does not directly sell products. However, as part of their activities they will regularly highlight partner products for sale both directly to consumers as well as for wholesale purchase exclusively.


For inquiries, please contact JETRO SF via this form.
------------------------

JETRO USA official pages:
LinkedIn, Facebook, Twitter, YouTube (English)


JETRO San Francisco official pages:
Instagram (English)