[Press Release] JETRO Los Angeles and East Japan Railway Company Participate at Eco Rapid Transit Conference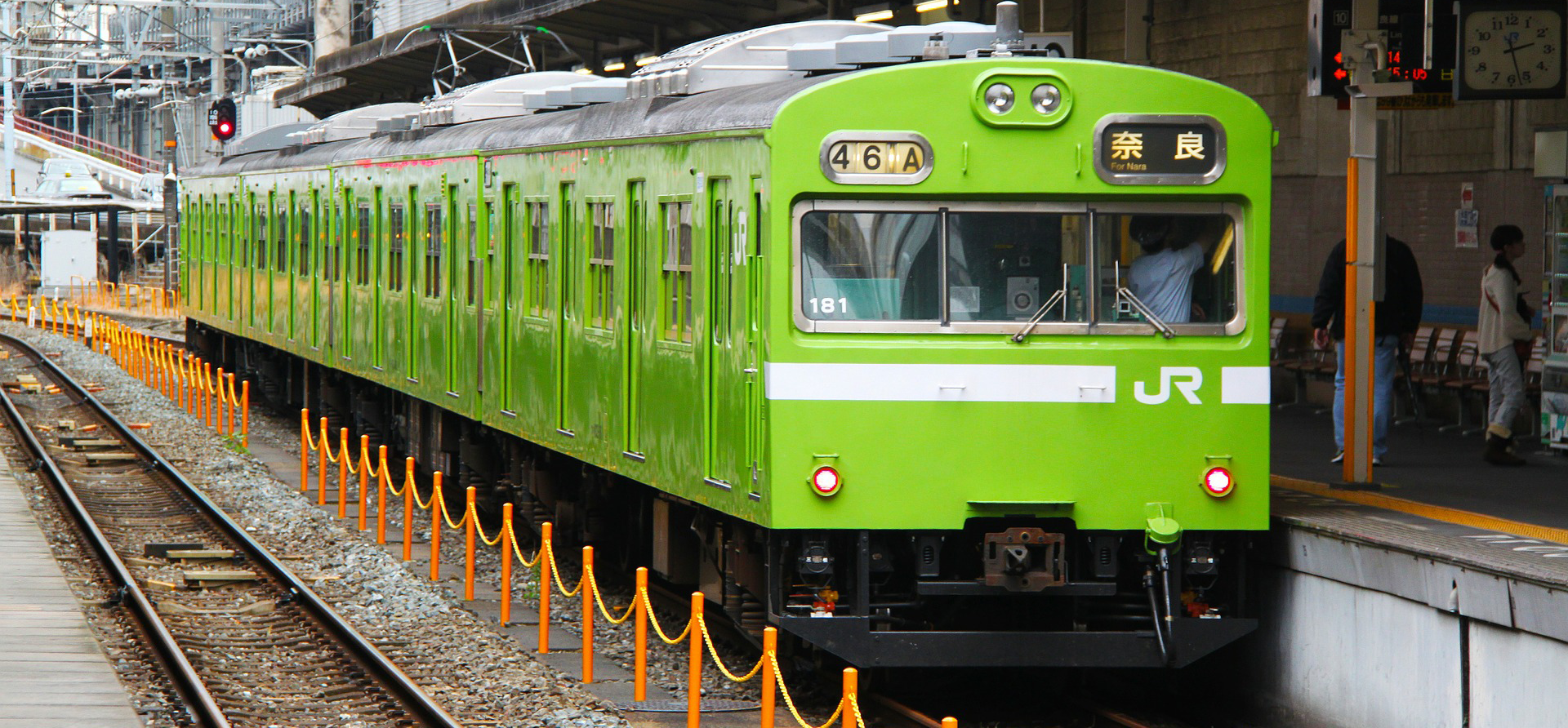 ORANGE COUNTY, CA November 18, 2015 - Mr. Yasutake Kojima, Director of Administration & Treasurer for the New York office of the East Japan Railway Company, delivered a presentation at the Eco Rapid Transportation Conference discussing the value of trains as local economic stimulators. JETRO Los Angeles provided support with an accompanying table-top exhibition.
Eco-Rapid Transit, formerly known as the Orangeline Development Authority, is a joint powers authority (JPA) created to pursue development of a Southern California transit system that: moves as rapidly as possible, uses grade separation as appropriate, and is environmentally friendly and energy efficient. Once developed, the transit system is expected to increase transportation options for commuters in the Orange County/Los Angeles region while helping spur economic growth in connected areas.
The Eco-Rapid Transit train system would create a 40-mile corridor that runs from the Bob Hope Airport to Artesia, California, via downtown Los Angeles. The transit system would connect over 4 million residents, further integrating local communities on a social and economic level. It would also allow Los Angeles and Orange County residents greater access to the Los Angeles regional transportation system.
In his presentation, Mr. Kojima outlined how JR East served as a catalyst for economic growth in Japan; the pioneering company developed a transit system that not only created more job opportunities for Japanese residents, but also increased the value of real estate around local stations.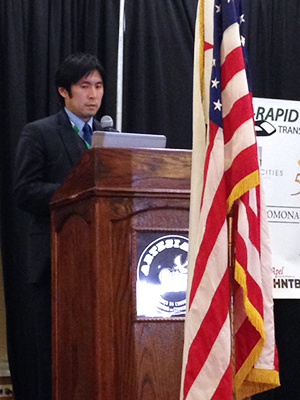 The JR East's experiences reflect a crucial part of Eco-Rapid Transit's plan; the transit line, when completed, will serve many areas which are in need of economic redevelopment and urban renaissance. Eco-Rapid Transit seeks to duplicate JR East's success in Japan in the Southern California region.
As this billion dollar project moves forward, there may be a big opportunity for U.S. – Japanese partnerships for real estate development and infrastructure building.
The southern corridor is one of twelve Measure R (taxpayer sales tax) transit projects. It currently has a $240 million Measure R funding allocation. The project from Artesia to Downtown Los Angeles is scheduled to be built by 2027. The project is included in the adopted 2009 Los Angeles County Metropolitan Transportation Authority's (LACMTA) Long Range Transportation Plan. The northern corridor from Downtown Los Angeles to Bob Hope Airport would combine the Antelope Valley Line and proposed California High Speed Rail Line improvements.