Jconnect Webinar Series #1: Smart Manufacturing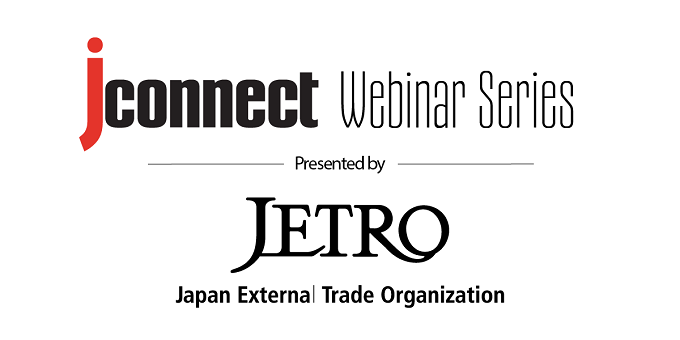 Join JETRO live for the launch of its new webinar series, "Jconnect" with this
first webinar focused on smart manufacturing.
DATE & TIME
Tuesday
May 26, 2020
1:00 - 2:30 PM CST

VENUE
Online

COST
FREE




OVERVIEW
The Jconnect Webinar Series was created by JETRO to introduce innovation from American startups to global Japanese corporations, and to help facilitate business relationships between them. The Jconnect series will feature different topics among advanced technology industry segments including artificial intelligence, IoT, mobility, Industry 4.0, robotics, health tech, and more.
The focus of this first webinar will be on smart manufacturing and will explore how cutting edge American companies utilize and envision smart technologies in processing, robotics, and other manufacturing needs.

Please note there is a maximum capacity of 1,000 attendees. Tickets are available on a first-come, first-serve basis.

This webinar will be hosted in English.


SPEAKERS

Dave Morfas, VP of Product Marketing
Plex Systems - Smart manufacturing platform

David Siegel, CTO and Cofounder
Predictronics - Predictive analysis tools for manufacturing

Jerry Rex, Chief Revenue Officer
ATHENA by iTSpeex - Voice assistant for manufacturing

PRESENTED BY
Japan External Trade Organization (JETRO) Chicago