Jconnect Webinar Series #2: 3D Printing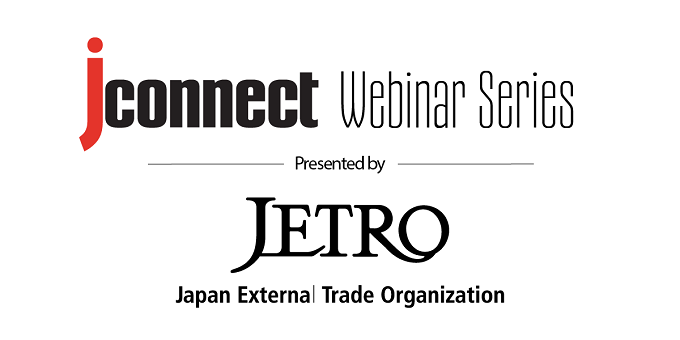 Join JETRO live for the second video of its new webinar series,
"Jconnect" with this webinar focused on 3D printing!
DATE & TIME
Tuesday
June 30, 2020
1:00 - 2:30 PM CST

VENUE
Online

COST
FREE




OVERVIEW
The Jconnect Webinar Series was created by JETRO to introduce innovation from American startups to global Japanese corporations, and to help facilitate business relationships between them. The Jconnect series will feature different topics among advanced technology industry segments including artificial intelligence, IoT, mobility, Industry 4.0, robotics, health tech, and more.
The focus of our next webinar will be on 3D printing. We will explore how innovative American startups are using this technology to fundamentally disrupt manufacturing processes and supply chains across the world, and how 3D printing offers production, customization, and efficiency to help maximize innovation.


This event will take place in English, with simultaneous interpretation into Japanese available during the webinar. The webinar recording can be watched live or viewed at a later time by registered attendees only.

SPEAKERS


Fast Radius- Fast Radius is a provider of additive manufacturing solutions from application discovery, to product design and testing, to production-grade manufacturing and global fulfillment. From entirely new products uniquely enabled by additive manufacturing to global supply chain solutions leveraging virtual warehouses, Fast Radius brings the future of manufacturing and supply chains to its clients.

Impossible Objects- Impossible Objects has developed a new 3D printing process which prints parts stronger, faster, and with a greater variety of materials. Their carbon-reinforced parts are as much as 10 times stronger than conventionally made 3D printer parts.

Evolve Additive Solutions- Evolve's patented Selective Thermoplastic Electrophotographic Process (STEP) is the first additive manufacturing technology to offer a viable alternative to injection molding. The Evolve SVP platform is the first true plastics manufacturing technology to achieve mass customization, efficient production, and dependable quality.

PRESENTED BY
Japan External Trade Organization (JETRO) Chicago