[Event] Japanese Hidden Gems: Technology Pitching & Networking Event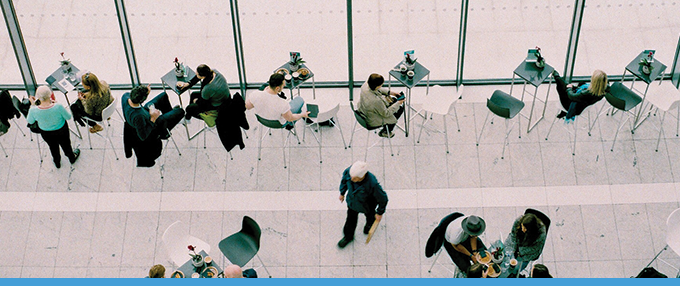 EVENT OVERVIEW
This event will provide Silicon Valley-based companies with the opportunity to identify and invest in emerging Japanese technologies. Twenty-three companies from Japan will pitch products in the ICT, life science, healthcare, automotive, environmental, and energy industries.
Companies interested in importing overseas technologies to the U.S. or expanding abroad through strategic partnerships are encouraged to attend.
DETAILS
Wednesday, November 16, 2016
2:00-6:00 PM (PST)
Plug and Play Tech Center
440 North Wolfe Road
Sunnyvale, CA 94085

SPEAKERS
Automotive
- Non-intrusive monitoring of human pseudo heart sound and vital situation while driving a car or laying down on a bed.

- Production and sales of automobile seat, seat components and interior parts

- Production and design of automotive components, including closures and exhaust systems.

- Utilizing IoT technologies and practices to help realize 24 hours a day, 365 days a year operation, at our global production facilities.

- Engine parts of automobile and motorbike

- Parts of Transmission and Rear differential shifts for the Automotive and motorbike

- Production and sales of automobile body parts (processed precision parts such as Aluminum and Magnesium for mass products

- Manufacture aluminum die-castings implementing a base of PDM

- Superior competitiveness in the fields of inverter case of EV

Manufacture and sales of passenger cars and commercial vehicles

- Pioneer and the world's leading laser inspection system manufacturer specialized in inspecting holes

- Clients include Toyota, Nissan, and Honda

- Looking for partners (1) to provide data analytics services to our clients and (2) to expand our business in the U.S.
Information Technology
- System Integrator

- Medical Information

- Web system development

- Smartphone app development
- Internet service provider

- Data Center, Cloud, Network, Security service, in Japan.

- Direct customers are 160,000 or more, indirect customers are 200,000 or more.

- Looking for partners in the fields of Analysis of Big Data, censors, beacons. And new business.

- System Integrator

- Web system development

- IoT platform

- System Integrator

- Web system development

- System for Educational institutions

- Research of Blockchain

-Game publisher based in Japan who specializes in game apps for handheld gaming devices.

-We welcome partnership opportunities that help us bring exciting game content to the Japanese market.

- System Integrator

- System for university

- Steel industry system

Commercial IP radio system、Taxi dispatch system、Automatic vehicle monitoring system、Electric payment systems etc.

- System Integrator

- IT consulting

- Web system development
Healthcare
- Manufacturing medical devices and pharmaceuticals for Infusion, Transfusion, Dialysis and Cardiovascular field with its global network over 80 countries

- Analyzing vital data from the world's smallest and lightest laser blood flowmeters in order to predict clinical condition.

- Technology development for medical care and medical science

- Technology development for the manufacturing industry

- Technology development for d application

Semiconductor-related business(Sales of consuming parts, parts repair, and maintenance for semiconductor manufacturing machines etc.)、Health Care Business(Experimental research for dementia etc.)

- Precision products provider for optoelectronics, electronics and life and science industries

- Glass wafers for MEMS devices used in projectors or pressure/acceleration sensors, Microfluidic glass products for the biotechnology/medial industries
Manufacturing


FA(Factory Automation) equipment design and production、Railway vehicle electric wiring work、Residential electrical equipment design、Vector magnetic property visualization system for design and manufacturing of higher-effective motor

- Fabrication and assembly of precision sheet metal components

- 3D sheet metal design, laser cutting

- Design, development, and manufacture of OEM products

An award winning provider of multi-purpose endurance testing machines and systems for flexible displays, OLED devices, flexible substrates, flat cables and films in smartphones, tablets, wearables, automobiles and healthcare.

A wide variety of emerging global standard endurance tests (bend, twist, fold, roll-up, push) be interchanged and performed on a desktop unit up to an environmental chamber.
Service
Cooperative financial institution based in Hamamatsu-City Shizuoka Pref.

We have many SME customers who are doing metal cut, surface treatment, pressing and trial manufacturing. We can introduce them to you if you want.

Looking for an accelerator who can cooperate us with start-ups of our customer's new business

Electric power retailing、Sales of energy management system and service delivery
ORGANIZED BY
This event is organized by the Japan External Trade Organization (JETRO) in conjunction with the Fukuoka, Hiroshima, Oita, Okayama, and Shizuoka Prefectures.