[Event] Japan Pavilion at the 2016 Winter Fancy Food Show

Japan Pavilion at the Winter Fancy Food Show 2016
The Japan External Trade Organization (JETRO) will present the Japan Pavilion at Winter Fancy Food Show 2016, showcasing quality Japanese food products. The pavilion will feature a range of modern and traditional Japanese foods, including: WAGYU beef, sake, Japanese green teas, Gluten-free noodles, sauces and seasonings, confectionery, and more. From authentic Japanese staple ingredients to regional specialties, the Japan Pavilion will be offering some of Japan's best flavors.
Date: Sunday, January 17 - Tuesday, January 19, 2016
Time: 10:00 a.m. - 5:00 p.m.
Cost: From $25*
Directions:
747 Howard St.
San Francisco, CA 94103
*To receive this special offer, please register from the designated JETRO site, and enter promotional code 4593WF16.
Exhibitor List: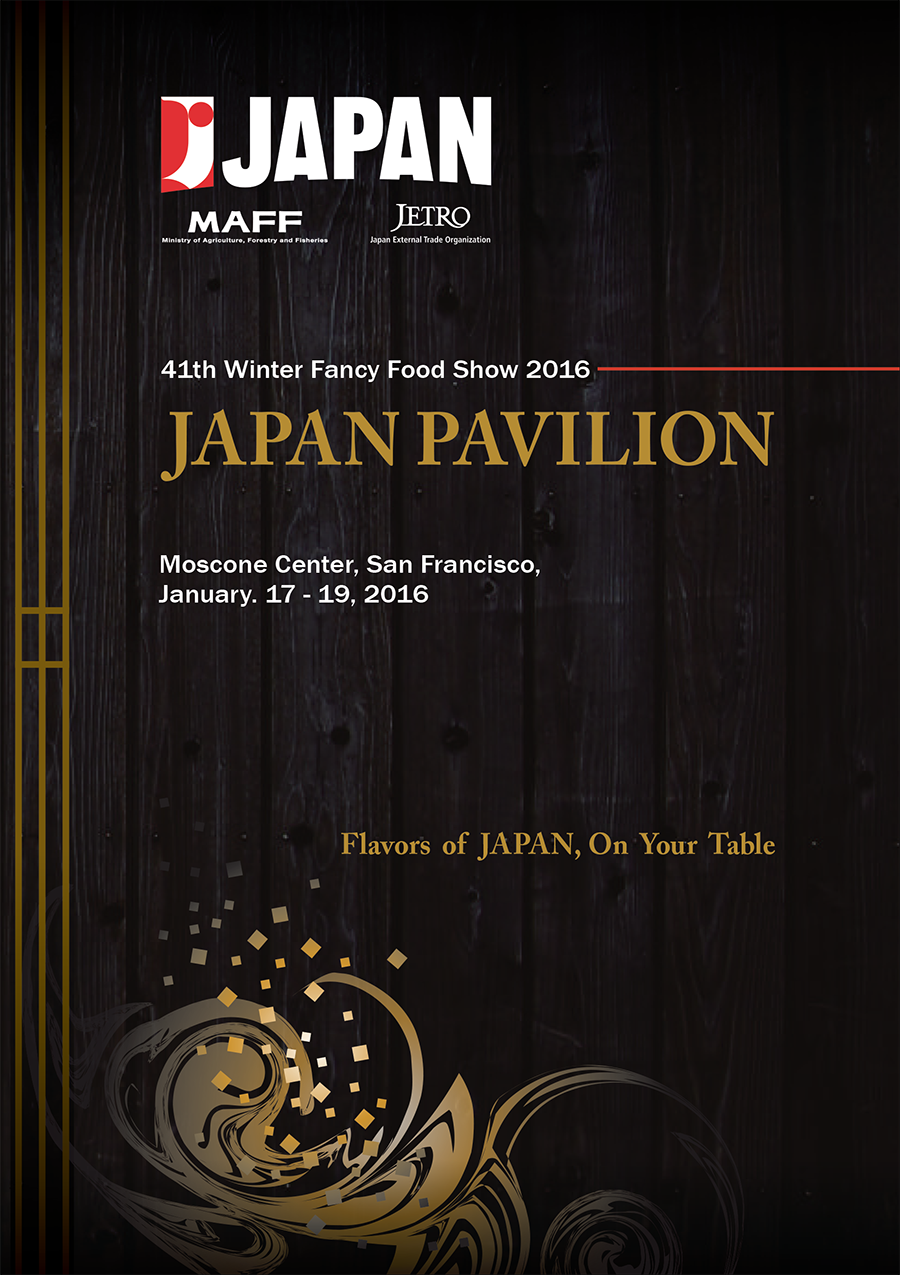 Questions about the food show or exhibition? Contact JETRO Los Angeles directly to ask.
Contact:
JETRO Los Angeles
777 S. Figueroa St., Suite 2650
Los Angeles, CA 90017
E: lag-food@jetro.go.jp