[Event] Find Us in the Japan Pavilion at the Summer Fancy Food Show - New York, NY
Try a range of quality Japanese food products including: ready-to-eat ramen,
black garlic soy sauce, vegan meat, gluten-free soy sauce, wasabi cashews, whipped chococlate wafers, and more.
DATE & TIME
Sunday-Tuesday
June 25-27, 2017
10:00-5:00 PM EDT*
(4:00 PM on Tuesday)

VENUE
Jacob K. Javits
Convention Center
655 W. 34th Street
New York, NY 10001

REGISTER
Cost: Click Link for Details
Qualifications: This event is open to qualified food buyers & industry professionals. It is not open to the general public.
http://bit.ly/2sEZZbj
OVERVIEW
The Japan External Trade Organization (JETRO) will present the Japan Pavilion at Summer Fancy Food Show 2017, showcasing quality Japanese food products.
The pavilion will feature a range of modern and traditional Japanese foods, including: dried daikon radish strips, chocolate panda-shaped buscuits, diary-free mozarella cheese, spicy miso soup, and more. From authentic Japanese staple ingredients to regional specialties, the Japan Pavilion will be offering some of Japan's best flavors.
DOWNLOAD Event Flyer: List of Japan Pavilion Attendees (PDF)
FEATURED ITEMS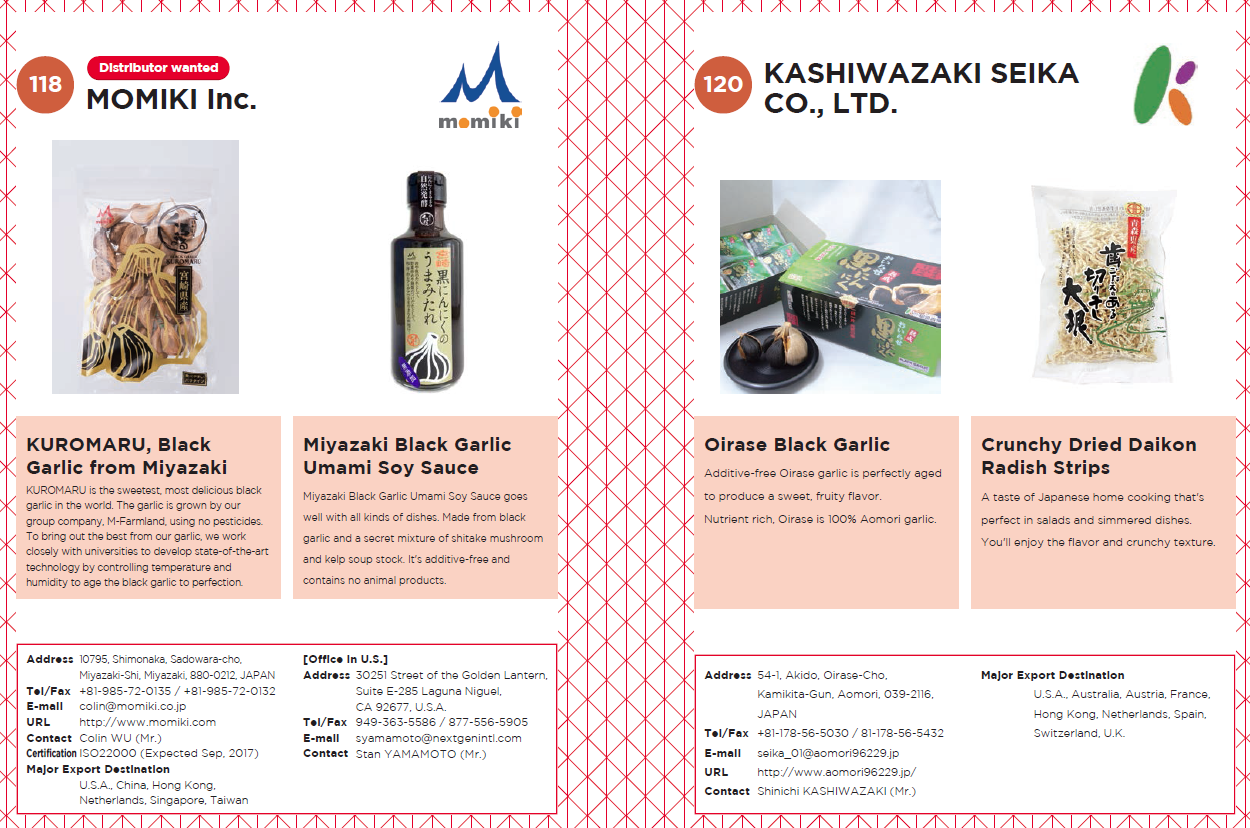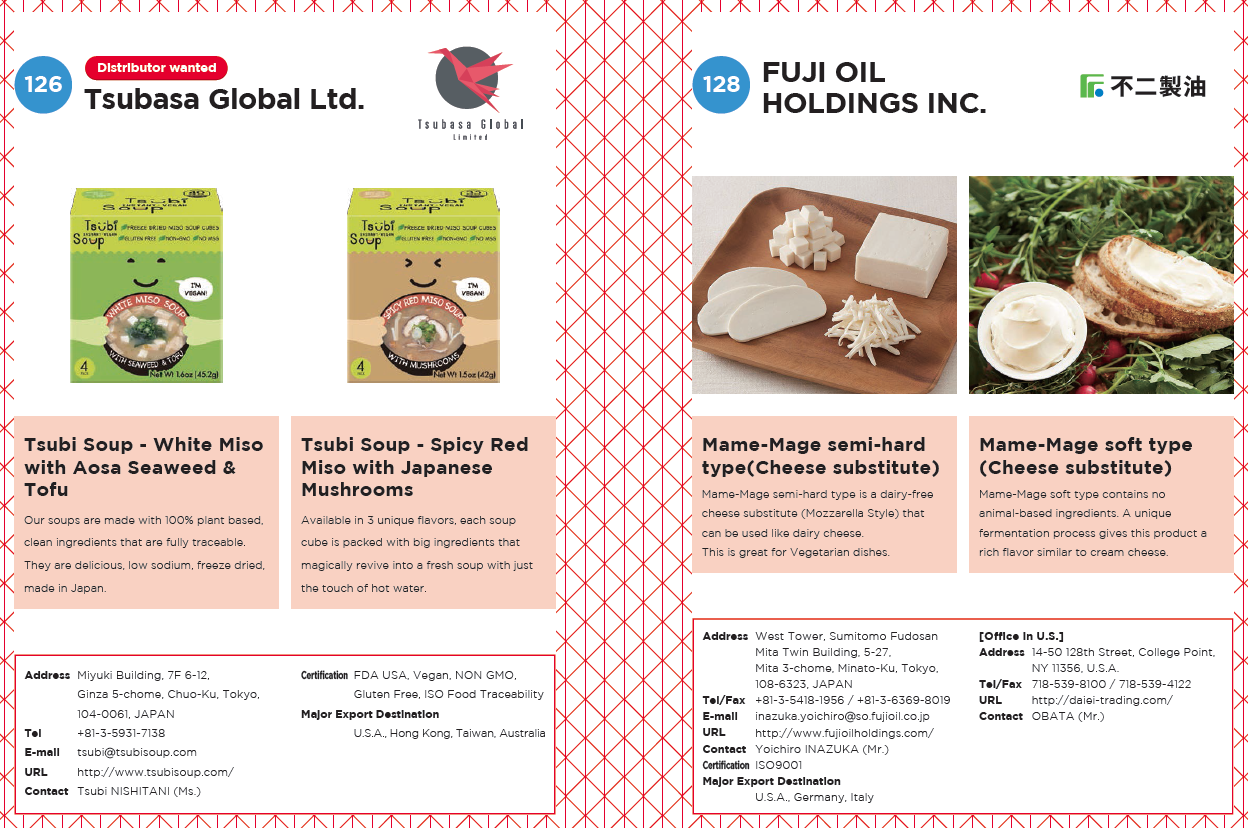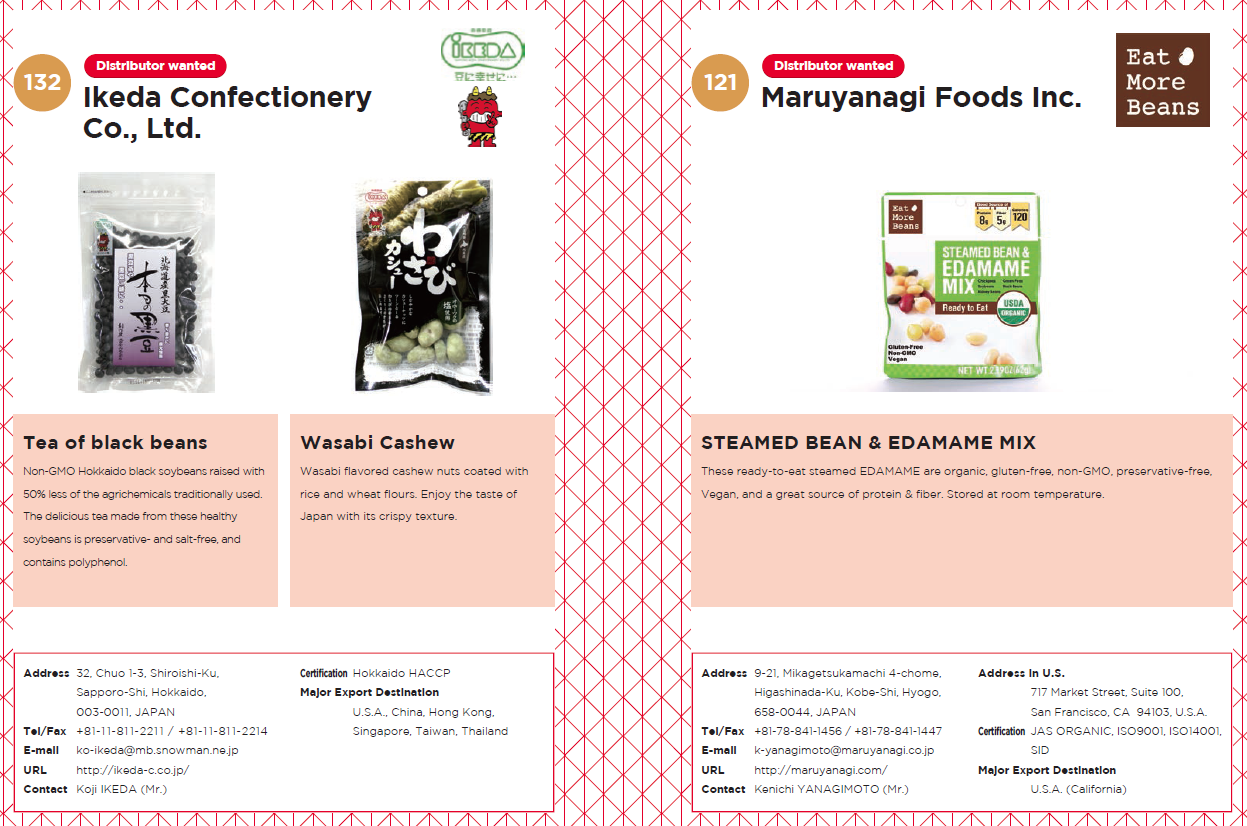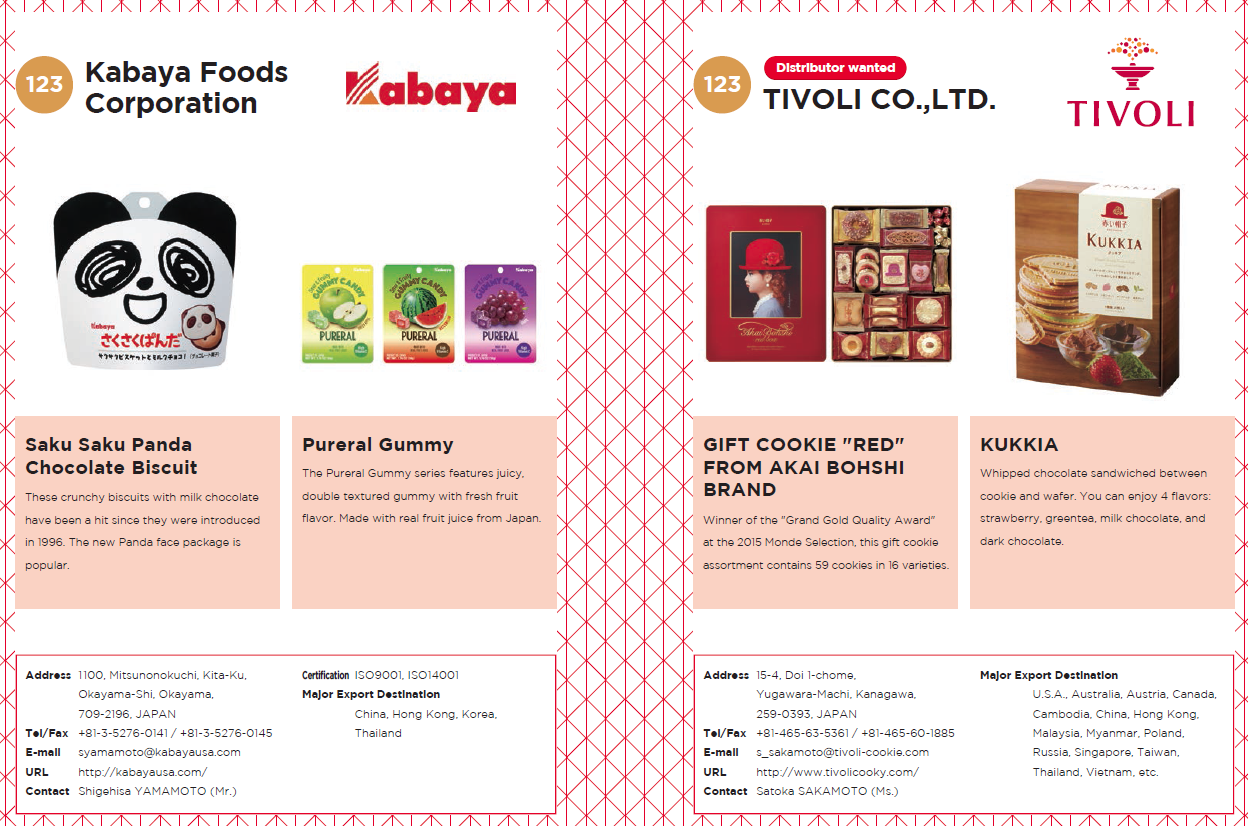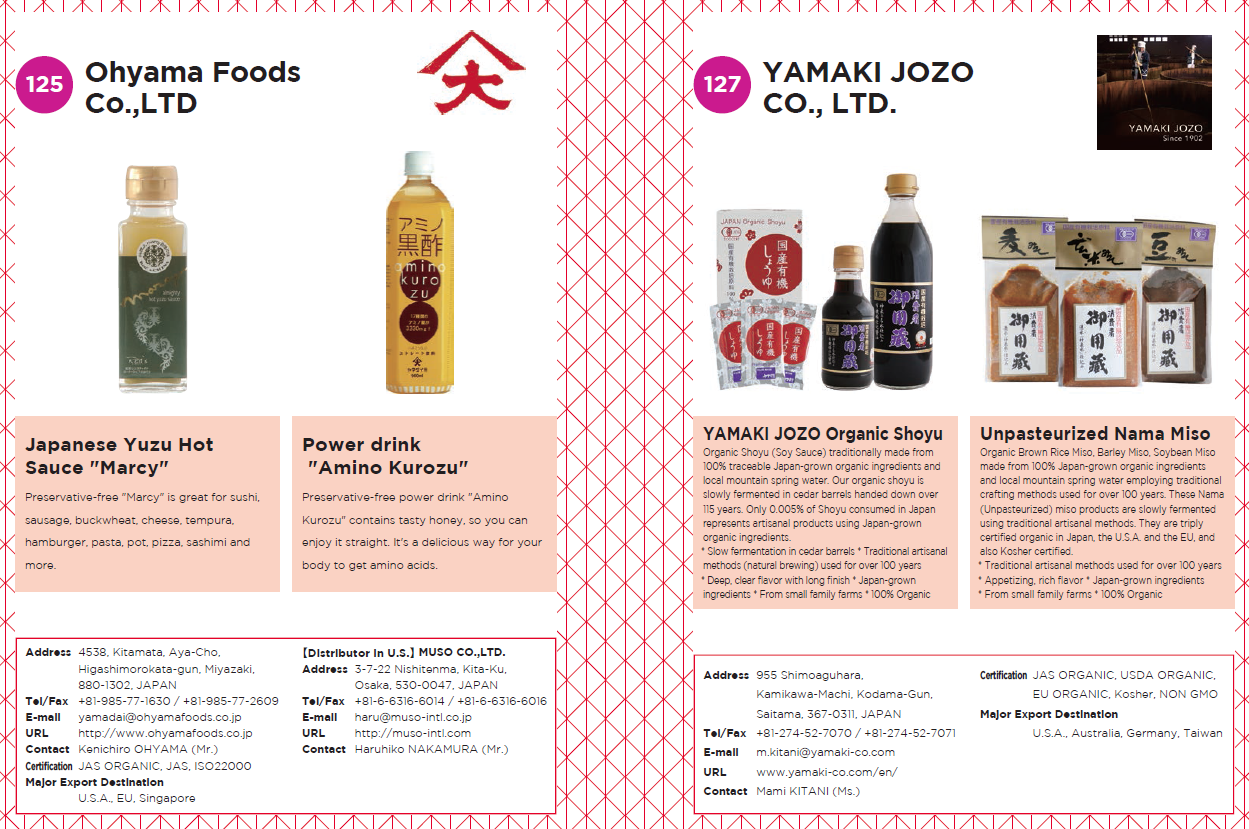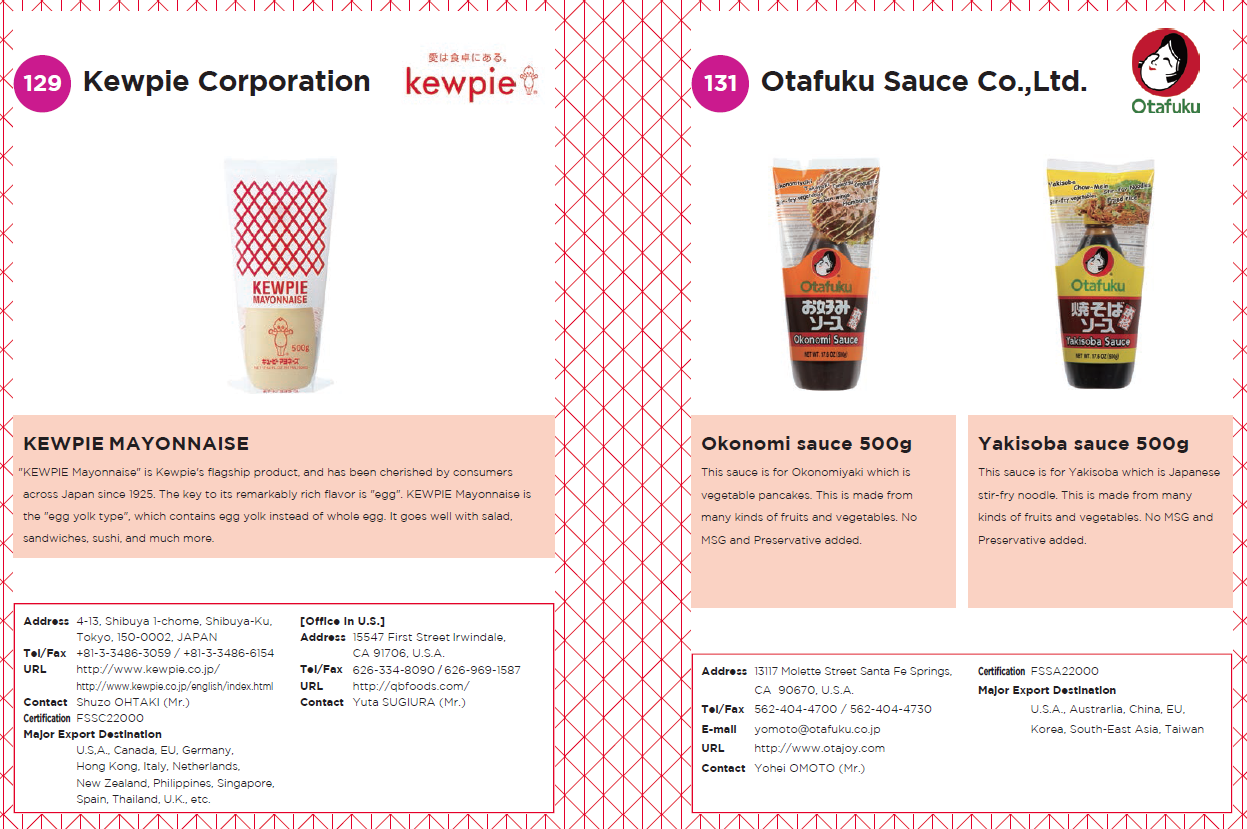 SPONSORED BY
This event is sponsored by JETRO (Japan External Trade Organization) and the Ministry of Agriculture, Forestry and Fisheries.