An Incentives Guide to Business in Osaka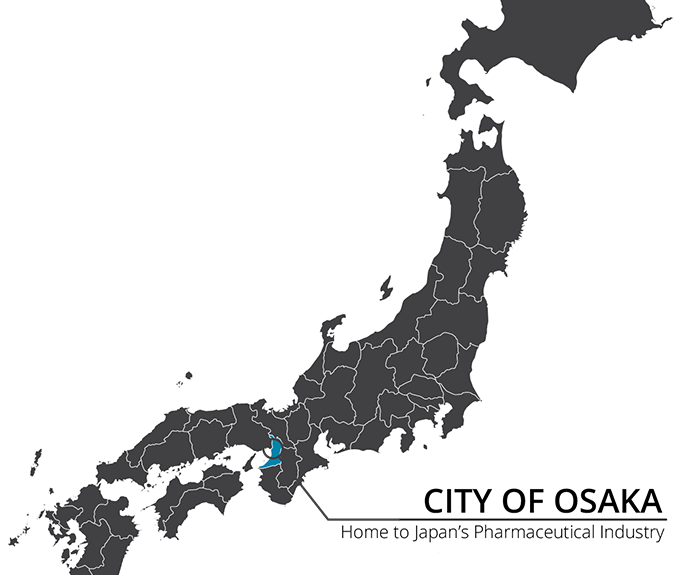 OSAKA MARKET OVERVIEW
Osaka has played a vital role in Japan's economy for over 1,700 years. The city first emerged as a trading hub for the western parts of Japan in 250 A.D. before later going on to become one of the country's premier agriculture centers in the Edo Period. Today, Osaka is an industrial powerhouse with economic output rivaling that of Hong Kong and Singapore.
One of the features that makes Osaka famous is its reputation as a city of merchants. Osaka is regarded as Japan's premier city for small and medium-sized enterprises (SMEs). SMEs account for 99.6% of all companies operating out of Osaka and 65% of all industrial production in the prefecture.
The Osaka Prefecture features a highly diversified economy spread over a range of industries. Core industries include service, wholesale/retail, and manufacturing, which have seen steady growth in recent years. There are approximately 440,000 businesses in Osaka Prefecture, with approximately 210,000 of those in Osaka City. In addition, some 425 stock exchange companies are headquarted there. Companies with headquarters in Osaka Prefecture include Sumitomo Electric Industries, Panasonic, Sharp, and Nippon Life Insurance.
Major local industries include biotechnology, pharmaceuticals, life science, and new energy.
Osaka City is located within the greater Kansai Region, one of Japan's main urban areas. The Kansai Region is made up of seven prefectures and eight major cities, including Kobe, Kyoto, Nara, and Wakayama. Approximately 23 million people live in the Kansai Region, wit mor than 13 million commuting to the Osaka area on a daily basis.
The city and region are supported by an extensive transportation network comparable to that of Greater Tokyo. Osaka is served by two airports, the Port of Osaka, and the Shinkansen high-speed express. The Port of Osaka handles approximately 2.17 million containers a year, many of which come from its extensive container network service with Pusan, Shanghai, Saigon, and Melbourne.
To boost international competitiveness, the Osaka Prefectural Government has established several programs to assist foreign businesses seeking to establish or expand their business presence in Osaka. These programs include a series of subsidy programs, sector-specific innovation hubs, and a number of business support programs. To learn more about Osaka's business programs, please download our Incentives Guide to Business in Osaka report.