[Food] Chicago Chefs Spice up Their Menus with This Japanese Ingredient - Guest Post by Mike Sula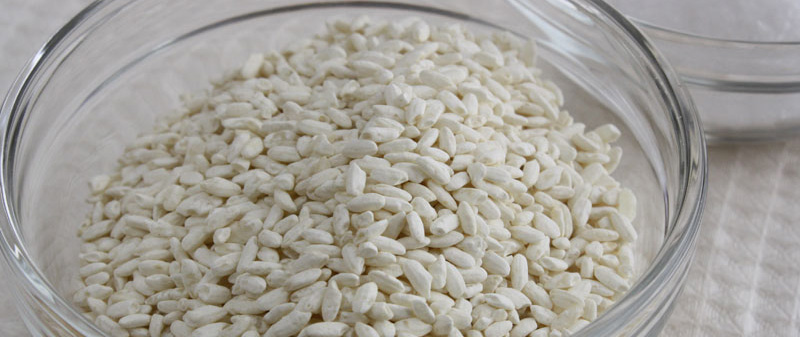 Aspergillus oryzae, or what the Brewing Society of Japan calls the "national fungus," is a benign mold whose unique properties have for centuries made it indispensable in the production of miso, soy sauce, sake, rice vinegar, mirin, and more. When its spores inoculate steamed rice, it becomes koji, a culture for fermentation and flavor that can convert starches into sugar (for sake) and proteins in enzymes, especially glutamic acid, accountable for the all-important taste of umami.
For that reason koji manufacturers in Japan in recent years have been promoting shio koji—or the combination of koji, sea salt, and water—as both a fermenting agent and a seasoning with a myriad uses for chefs and home cooks. Its granular cream of wheat-like texture may not look like much, but after tasting one can clearly divine its relationship to miso. It has a slightly funky, salty taste that can be used to boost the umami factors in many applications; everything from marinating meats and fish, to pickling vegetables to spiking soups, pastas, baked goods, and salad dressings.
Some chefs like it simply for its flavor, using it as a substitute for salt. At the Pearl Tavern in Chicago chef Frank Valdez makes a shio koji ginger dressing that he serves with tuna poke, Asian pear, and taro root chips.
"It's delicious on its own in a very umami sort of way," says Patrick Sheerin, chef at Trenchermen. "We played with it almost as a pickling flavor. We did some with squash with a little brown rice vinegar. We left it out for a couple days to help with the lacto fermentation. You retain a lot of the brightness of the raw character of squash without the starchiness; that tannic effect that that gives you a dry mouth if you eat raw squash. It's the brightness with a little bit of salinity and acidity."
Packaged shio koji can be purchased in Japanese markets, but many chefs are making their own. Mike Bancroft owner of Chicago's Sauce and Bread Kitchen and Co-Op Sauce, which produces a number of hot sauces and condiments makes his own shio koji with a variety of grains or "substrates," and uses it for everything from Mexican hot sauces, to Korean-style gochujang, to kimchi, to different varieties of miso.
"Our largest koji-based production is a black bean miso that ages for 8 months and is used in a bunch of the sauces," he says. For this he adds the koji to cooked and cooled organic soybeans. Then he mixes in salt to slow the fermentation, and then mashes the beans before packing them in sanitized barrels. He stores them in a cool, dark place, with weights on top of a lid with a small opening that allows gas to escape while keeping oxygen out.
Sometimes he uses the koji to offset the effects of other fermentation processes. "We have some large batch red cabbage kimchi that uses koji to temper the Lactobacillus fermentation and keep the vegetable super crunchy even after fermenting for 12 months at room temperature." These processes also produce useful and delicious byproducts like tamari, the fermented Slavic bread-based drink kvass, rice syrup, and more.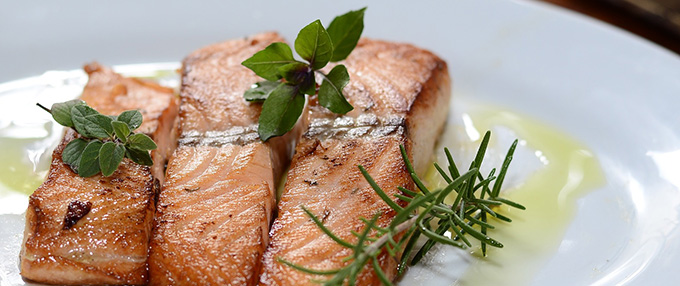 One of Bancroft's' most exciting products is a pickle powder he creates by aging sour pickles with koji in 55 gallon barrels. After time the resulting "pickle mush" gets strained and is used as the base of a Bloody Mary mix. He also dehydrates and powderizes the solids for use on chicarrones and biscuits and gravy.
"Koji really plays a large role in what we do here," says Mark Hellyar, chef of the bustling Fulton Market District Japanese restaurant Momotaro. There, kitchen staff goes through two to three gallons of housemade shio koji each week, made by mixing koji grains with salt and water and allowing it to sit for ten days. "Soy sauce is so widely utilized in the kitchen recipes and by the guests that we truly must have one that is special to us," says Hellyar. "We call this 'umami soy.' We take your standard Yamasa soy and introduce it to shio koji, dashi, and mirin and we circulate this soy at a set temperature for two hours. The result is a brighter, fresher, and more intense soy." This koji-boosted soy sauce is used in a number of applications in the restaurant like marinated chicken negima, a wasabi shio koji blend to serve with toro tartare, and several varieties of miso.
One of the restaurant's most unusual applications of the koji-spiked umami soy is to simultaneously stabilize while seasoning foods. For this Hellyar's chefs thicken the soy with xanthan gum, which allows things like rice to hold together while boosting their umami level; all more evidence that there's not a lot these little mold spores can't make more delicious.
(The Shio Koji images are provided by Emi Reiner from lettucecook.wordpress.com)
---
Mike Sula - A Senior Writer at the Chicago Reader and the Paper's Lead Restaurant Critic

Mr. Sula won the James Beard Foundation's 2013 M.F.K. Fisher Distinguished Writing Award.


The Chicago Reader is Chicago's largest free weekly newspaper, nationally recognized as a leader in the alternative press. Since 1971, the Reader has served as Chicago's political conscience, cultural guide, and music authority. With a highly targeted-circulation of 90,000 and a consistent return rate of less than 2%, the Chicago Reader is the city's most essential alternative media resource. www.chicagoreader.com