An Incentives Guide to Business in the Greater Tokyo Area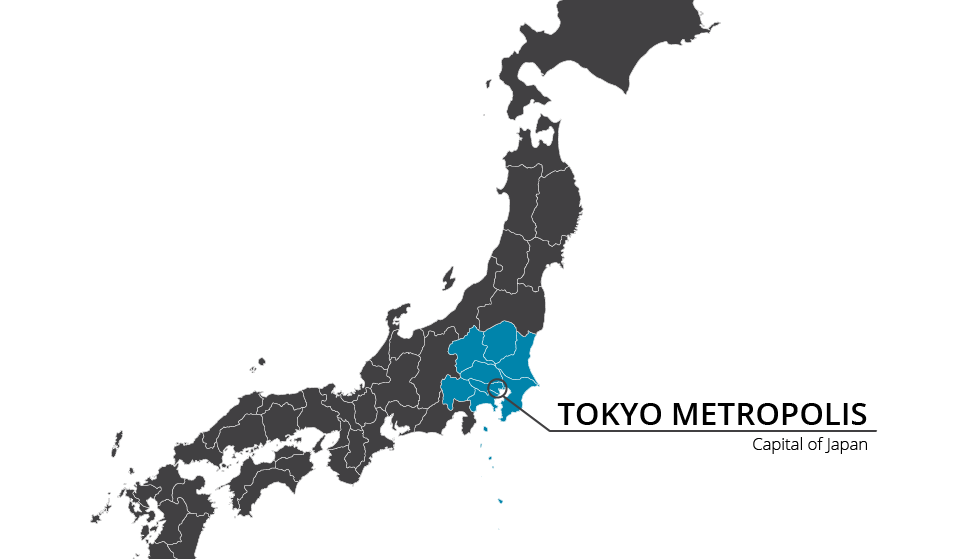 TOKYO MARKET OVERVIEW
Since its establishment as Japan's capital in 1868, Tokyo has grown into a world-renowned economic powerhouse. Home to 13 million people and a 9 million strong work force, the city promotes a variety of industries, including business, finance, manufacturing, and publishing.
Tokyo is also a city of culture, promoting some of the most well-regarded fashion labels and retail scenes in the world. The city's tastes also extend to food; Tokyo is considered the world's greatest food city, with an astounding 226 Michelin-starred restaurants to its name. Its closest competitor, Paris, has 94.
"From the Shinkansen high-speed railway to instant ramen and androids, Tokyo has set itself apart as a city of futuristic ambitions."
In addition to culture, Tokyo has made a name for itself as a city of innovation; from the Shinkansen high-speed railway to instant ramen and androids, Tokyo has set itself apart as a city of futuristic ambitions. In light of the 2020 Tokyo Olympics, Tokyo has announced its intention to create a range of new technologies, including self-driving taxis, 8K TV broadcast screens, and hydrogen-powered buses and buildings.
One of Tokyo's most famous developments is its public transportation system; in addition to the Shinkansen, Tokyo lends a hand to its rapid lifestyle through the use of efficient, well-connected public trains. Over 3.2 billion people ride the city's trains each year, more than any other system in the world. With 193 miles of track, 13 lines, and 290 stations, the Tokyo train system makes getting across the massive city nearly effortless.
At the center of Tokyo's economic and cultural prowess is a devotion to an internationally competitive business scene. Approximately 75% of all foreign businesses established in Japan have an office in Tokyo. Many go on to use Tokyo as their regional headquarters for Asia Pacific. The close relationship between business and the Japanese government makes the city ideal for businesses seeking to stay on top of regulation and policy changes. U.S. companies with corporate offices in Tokyo include IBM, Pfizer, NeoPhotonics, Hewlett-Packard, and McDonalds.
As part of its effort to boost international competitiveness, the Tokyo Metropolitan Government has developed a series of programs for foreign companies seeking to enter the Japanese market. These programs include a range of incentives, subsidies, and support programs designed to streamline both business set up and employee adjustment to city living.
To learn more about Tokyo's business incentive programs, please download our Market Guide to Business in Tokyo report.
THE MARKET GUIDE TO BUSINESS IN TOKYO - FULL REPORT
TOKYO AT A GLANCE INFOGRAPHIC