Spotlight Events (2016-5)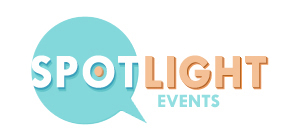 Unlocking New Opportunities: Japan's Tech Industry, Changes and Trends in 2016

Date: Wednesday, May 25th, 2016
Time: 5:15 p.m. – 8:30 p.m. (PDT time)
Where: The Port Workspaces
344 20th Street, Oakland, California 94612
Recent changes to Japan's tech industry have opened doors for foreign entrepreneurs eager to access the world's second-largest consumer market. This evening seminar will highlight how East Bay companies and startups can make the most of these changes in a series of expert presentations.
Entrepreneurs and executives who attend this event will hear about:
What business opportunities are available to them in Japan's high-demand tech industry

What resources are available to them both here and in Japan to make a seamless market entry
>>For registeration & more information, please click here.
---

(Webinar) Japan's Energy Industry Shakeup

Date: Thursday, May 26th, 2016
Time: 11:00 a.m. - 12:00 p.m. (PDT time)
Join JETRO San Francisco for a discussion on deregulation in Japan's energy industry and what it means for U.S. CleanTech companies seeking a foothold in Japan's energy market.
This discussion will highlight deregulation efforts in the electric and gas industries, which saw several major policy changes in April 2016. The presentation will also cover the renewable energy and energy management industries, which have seen tremendous growth in the last several years as Japan shifts away from its nuclear power dependency.
As a result of dismantling industry monopolies such as Tepco, Japan's electric industry has developed a market gap worth an estimated 8 trillion ($67 billion) in revenue. This market space is focused on the sale of electricity for the residential Japanese home. The Japanese government hopes this sudden opening in supply (with no slowdown in demand) will spark an influx of new CleanTech and energy companies seeking to gain a foothold in one of the world's largest energy markets.
Come discover what business opportunities are available to you in Japan's energy industry! We look forward to your attendance at this unique event.
>> For more information, please click here.
---

Managing Open Innovation: Lessons from Harnessing Silicon Valley
Date: Monday, May 23rd, 2016
Time: 4:15 p.m. - 6:00 p.m.
Where: Bechtel Conference Center
Encina Hall
616 Serra Street, Stanford, CA 94305
For firms around the world, the question of how to harness Silicon Valley's innovation engine is increasingly important. The answers are not obvious, since the entrepreneurial dynamism and disruptive innovations and business models of Silicon Valley are often at odds with large firms' internal dynamics and processes. This is especially the case for firms that grew up outside Silicon Valley and began as outsiders here.
This panel brings together expertise from multiple vantages-- SAP from Germany, which has a major presence in Silicon Valley, World Innovation Lab (WiL) which works with large Japanese companies in a variety of ways, and Core Venture Group, a boutique San Francisco venture capital firm co-founded by a Japanese and our panelist with extensive experience working with Japanese firms.
Please join us to get both broad perspectives and specific insights into how large outside firms can harness Silicon Valley.
>> For registration & more information, please click here.
---

2016 BIO International Convention

Date: Monday, June 6th to Thursday, June 9th, 2016
Location: Moscone Center
747 Howard St, San Francisco, CA 94103

The BIO International Convention returns to the birthplace of biotech, San Francisco, California for 2016! The Bay Area region continues to grow and advance biomedical innovation while continuing to offer programs and services to support new medical advances. Join the global biotech community in San Francisco and see how the everyday becomes extraordinary at BIO 2016!
>> For more information, please click here.
---
Japan Pavilion at the Summer Fancy Food Show 2016
Date: Sunday, June 26th through Tuesday, June 28th, 2016
Time: 10:00 a.m. – 5:00 p.m. / 10:00 a.m. - 4:00p.m. on Tuesday, June 28th
Location: Jacob K. Javits Convention Center
655 W 34th St. New York, NY 10001
The Japan External Trade Organization (JETRO) will present the Japan Pavilion at the Summer Fancy Food Show 2016 presenting high quality Japanese food products. We are exhibiting a wide variety of excellent foods such as WAGYU beef, Japanese green teas, sauces and seasonings, confectionery, and more. The Japan Pavilion will be offering Japanese highly valued delicacies!
* Use promo code "102983SF16" to receive discount rate. Offer is valid until June 25th. Consultants, non-retail, and business service may not receive this offer.

>> For more information, please click here.
---
CleanTech Showcase 2016
Date: Monday, June 27th, 2016
Time: 7:00 a.m. - 6:00 p.m.
Where: Bell Harbor International Conference Center
2211 Alaskan Way, Seattle, WA 98121
The CleanTech Showcase is the premier cleantech business conference in the Pacific Northwest. This one-day event gathers the industry's best and brightest to learn about the latest clean technology innovations, research and investment opportunities.