Spotlight Events (2016-3)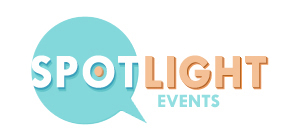 Opportunities in the Contemporary Bioscience Industry in the USA & Japan


Date: Wednesday, March 23rd, 2016
Time: 11:30 a.m. to 1:30 p.m.
Location: PSU Business Accelerator
2828 SW Corbett Ave, Portland, OR 97201

Discover how a novel DNA sequencing technology start-up leverages the advantages of research in Silicon Valley and Japan. What challenges are posed by bi-national operations for a young company? How can an Oregon company take advantage of incentives being offered by the Japanese government to encourage trans-Pacific collaboration? What opportunities for business expansion are there, and is the Japanese marketplace a good choice? Is it necessary to find partners, or can you go it alone?
Listen to the discussion and then join in a Q&A session. A delicious, authentic Japanese bento box lunch is provided for all attendees. Also collect your free Japanese staplers courtesy of PLUS Corporation, and bring your business card for a chance to win a bottle of sake!

>>For more information, please click here.
---
Biomedical Regulatory Reform and the Funding Landscape in Japan

Date: Friday, March 25th, 2016
Time: 10:00 a.m. – 12:00 p.m.
Location: University of Washington
Bothell Campus Room DISC-162
18115 Campus Way NE, Bothell

Two major policy changes have taken place recently in Japan in the area of pharmaceuticals and medical devices. These new laws will allow for expedited approval for regenerative medicine, relaxation of regulations for outsourcing medical device manufacturing and cell processing, and will simplify the process for establishing consolidated management for regional medical alliances.
>> For more information, please click here.
---


Trends in AgTech: Real Needs in the Industry

Date: Thursday, March 31st, 2016
Time: 5:30 p.m. – 9:00 p.m.
Location: Wilson Sonsini Goodrich & Rosati
650 Page Mill Road, Palo Alto, CA 94304

The agriculture and food industries are estimated by the FAO to comprise 10% of global GDP — making them the largest industries in the world. Concerns over food production and distribution relating to global climate change, land-use change, emerging health issues, and a growing population are driving innovation like never before. Last year, venture capital invested $4.6 B into the category, an almost 100% increase in investment year-over-year.
Much of that investment has occurred right here in California — the most productive agricultural production region in the US, and the 5th largest agricultural producer in the world. However, with limited secondary markets and a lacking precedent for public offerings, what will become of all of these venture investments? What are the real problems and thus real solutions that the industry presents, and how can corporations and the venture ecosystem effectively get involved and drive sustainable food production into the future?
>> For more information, please click here.
---

Digital Ukiyo-e Exhibition at San Francisco Japan Consulate

Date: Thursday, April 7th to Thursday, April 21st, 2016
Time: 9:00 a.m. – 4:30 p.m.
Location: Consulate General of Japan in San Francisco
Japan Information & Cultural Center
275 Battery Street, Suite 2100, San Francisco, CA 94111
From Thursday, April 7 through Thursday, April 21, the Japan Information and Cultural Center Gallery of the Consulate General of Japan in San Francisco will feature a new exhibit on Japanese Ukiyo-e prints, digitized and enlarged through the state-of-the-art technology of Hibiya and Hitachi. For the first time in the United States, this exhibition will feature 20 reproduced masterpieces in multiple scales and highlight the extreme detail that this technology can deliver.