Spotlight Events (2018-02)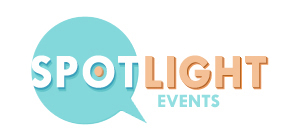 [Event] Japan Update Symposium on U.S.-Japan Relations: One Year into the Trump Administration
Date: Tuesday February 27, 2018
Time: 12:00-3:30 PM CST
Location: Renaissance Dallas Richardson Hotel, 900 East Lookout, Richardson, TX 75082
This annual program brings leading thinkers from both Japan and the U.S. to explore current and looming issues that affect the critically important bilateral relationship. During the luncheon, experts from both countries will examine the state of the relationship one year into the Trump administration. The Panel session highlights the commercial relationship between Japan and the North Texas region, focusing on specific industries and collaborative projects.


>>For more information, please click here.


[WORKSHOP]Japanese Business Etiquette
Date: Friday, March 2, 2018, and Tuesday, April 10, 2018
Time: Day1: 6–8 PM EST, Day2: 6–8 PM EST
Location: Japan Society, 333 East 47th Street, New York, NY 10017
This business etiquette workshop is designed to teach basic Japanese phrases and behavioral skills needed in Japanese corporate environments. Students will learn practical expressions and manners used in various business contexts, such as formal greetings, business card exchange, seating order (Kamiza and Shimoza), proper bowing, unique hand gestures and table manners. The class will be conducted in English and is suitable for persons at any level of Japanese language experience, including those who have little to no previous background in Japanese.
>>For more information, please click here.


[Event] Japan Update Symposium: "The Impact of Japanese Technology on the US Market"
Date: Friday, February 16, 2018
Time: 1:30-4:30 PM EST
Location: Cincinnati USA Regional Chamber, 3 East 4th St., Ste. 200, Cincinnati, OH 45202
Stay up-to-date on an exciting aspect of the US-Japan business relationship that continues to play an important though sometimes behind-the-scenes role in manufacturing in Greater Cincinnati.
>>For more information, please click here.



[Event] IJS Event/Brad Richardson Memorial Lecture: Takeo Hoshi, "Has Abenomics Revived the Japanese Economy? Comparative Macroeconomic Perspectives with the US Economy"
Date: Monday, February 26, 2018
Time: 2:00-4:00pm EST
Location: Mason Hall Rotunda, 250 W Woodruff Ave, Columbus, OH 432103
The Institute for Japanese Studies presents the Brad Richardson Memorial Lecture with:Takeo Hoshi---Shorenstein Asia-Pacific Research Center, Freeman Spogli Institute for International Studies, and Graduate School of Business Stanford University.

>>For more information, please click here.
===================================================
If you are interested in investment in Japan, talk to JETRO USA first!
===================================================